Hatha Yoga › Increase Focus › Mimi Kuo-Deemer
37:31

Morning Practice: Fluidity and Flow

This morning yoga and qigong class is focused on circular, smooth movements through the body and joints to set you up for the day. With some beautifully awakening qigong forms such as variations of swimming dragon followed by active sun salute variations and fluid movements through standing poses. Enjoy waking up all your senses in this awakening flow!

42:32

Morning Practice: Awaken with the Elements

This morning flow class focuses on a connection to the natural elements. It is an awakening yoga practice with some qigong. The ancient yogis, Buddhists and Daoist sages believed that we are made of the elements of the natural world. This practice will help us awaken to this connection within ourselves to the elemental world around us. It's very much like a shorter version of my morning practices, integrating yoga and qigong into mindful movements that help me harmonise my inner body with the outer world. This has a bit of everything – abdominals, hip work, backbends, twists, forward folds and arm balances. Enjoy!

18:10

Take a Break: Yoga & Qigong Part2: Focus + Clarity

The second in our series to provide a constructive break during work or study. These Yoga and Qigong practices all provide you with renewed clarity, and will help clear the cobwebs, also focus on clear alignment through the spine and limbs. It's great to bring a mental focus and concentration back into the body when we're too in our heads. With some precision in our alignment as well as intentional practices from qigong such as 'clearing the cobwebs' (one of my favourites!), we can move forward with our day more embodied awareness and presence.
42:26

Cultivating Our Inner Light

A beautiful flow to open the heart, warm the back and still the mind. In the Yoga Sutra, the busy mind is described as quieting down through a number of ways: lengthening the breath, concentration on objects, or on experiences in deep sleep or dream states. It is also suggested that the mind can be quieted by concentration on the ever-present source of light that is believed to dwell inside the human heart. This light grows brighter when we do practices – like polishing a jewel that begins to shine and reflects the light all around it. We'll look at ways to work with sunlight and moonlight in this fluid vinyasa-based sequence, and help awaken the source of light within each of us.

15:11

New Year Refreshing Sequence

A short sequence that will leave you refreshed and energised. Includes twists, stretches, side plank for strengthening and backbends to open your heart and help you look forward.

04:46

Kapala Bhati Breath

In this short class, Mimi shows the energising Kapala Bhati breath which is an invigorating tool for energising the body and clearing the mind of negative emotions.
---
Join the Wellbeing Revolution
This is your yoga, your way.
Build a happier, healthier, more sustainable life.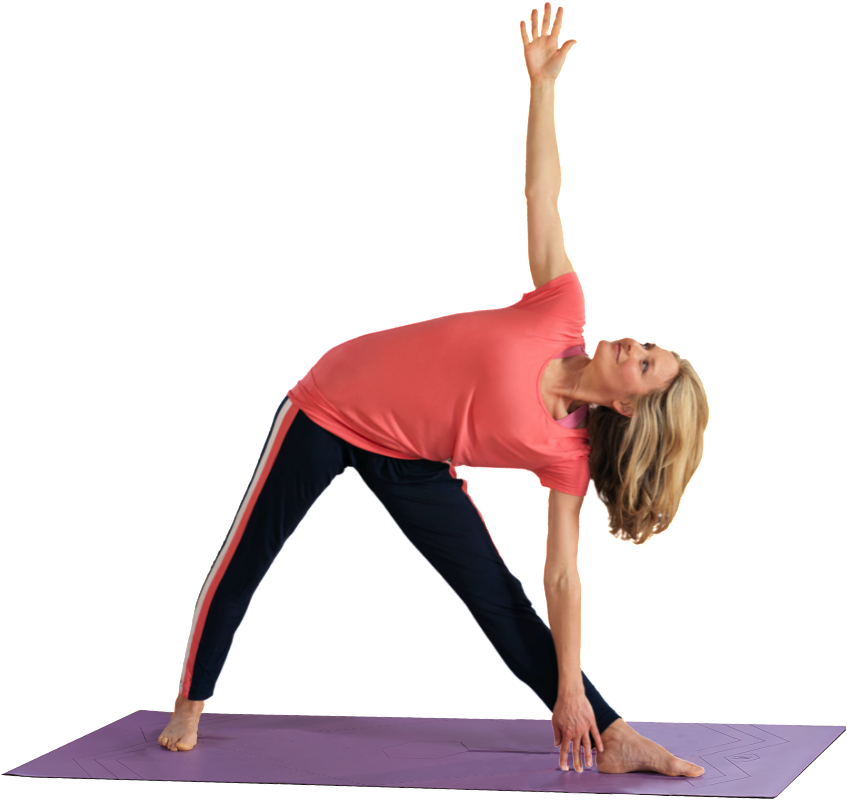 Then subscribe for £15.99 per month. Cancel anytime.