Power Yoga › Jonelle Lewis
Power yoga is a vigorous vinyasa style of yoga. Benefits include increasing internal heat and building stamina and strength.
39:13

Fire Start The Day Vinyasa Flow

Get all fired up to start your day with this Vinyasa flow practice. We focus on spinal twists and side bends in this dynamic flow. Its perfect way to get its those bits of the body that can get stuck. You will definitely get a sweat on but feel invigorated and ready to take on what ever your day throws at you. Get your day off to the right start with this feisty vinyasa flow yoga class. Ignite the fire, feel motivated, confident and get active. It's a tough, dynamic vinyasa, but mindfully paced, so those who want a warming flow but without the trickier shapes can simply modify and go to child's pose or their chosen alternative when Jonelle flows to places you don't choose to go. Listen to your body! With a focus on the core region you'll feel your inner fire glow. You will need two bricks.

38:22

Earth Mandala Vinyasa Flow

In this Mandala Vinyasa practice we will focus on how our ability to ground helps us to be stable enough to balance and transitions seamlessly in our yoga practice and life. There is a focus on the, feet, hamstrings and hip flexors, spinal flexion and extension. A really nice practice to connect deeper into the element of earth. A well-rounded, mindfully paced but dynamic vinyasa flow yoga class. Class is in a mandala pattern, so there is no 'front' or 'back' of the mat - you'll need to practice listening rather than looking at your teacher as you change your perspective. You may find this causes you to listen more deeply to how you feel throughout your practice and move with greater skill and ease to how your body feels. This class will have you feeling balanced, grounded, uplifted and ready for your day. You will need two bricks.

08:27

Rocket Mandala Sun Salutations

Fun, flowy, sun salutations. Perfect as an add-on, as a warm up or if you have just a few minutes in the morning, these Sun Salutations will wake you up and get you moving. We do suggest you practice a savasana afterwards, or another cooling practice, to finish up!
01:32:46

Water Mandala Vinyasa

A beautiful, well rounded feisty Vinyasa yoga class. This is a watery, fluid mandala yoga class, where you'll move from back to front of the mat and building your flow with a focus on the hips. Includes advanced level options of arm-balances, headstand and forearm balance - but of course you can be as gentle as you'd like, taking child's pose whenever you need to. You may need a strap, two bricks and maybe a block.

01:26:32

Rocket-Inspired Dynamic Vinyasa

A Rocket-yoga inspired vinyasa class. This yoga class is a well rounded class focusing on hips, hamstrings and opening the back of the body. Expect a dynamic but evenly paced class, with some intermediate/advanced variations. You'll need a strap, bricks and blocks.
---
Join the Wellbeing Revolution
This is your yoga, your way.
Build a happier, healthier, more sustainable life.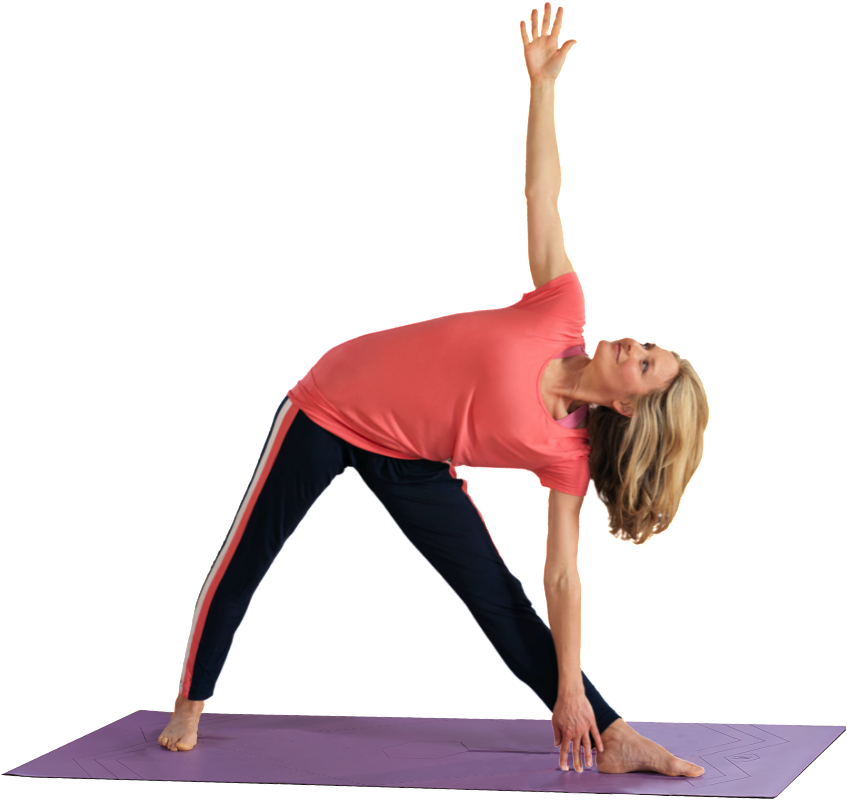 Then subscribe for £15.99 per month. Cancel anytime.