Power Yoga › Sylvia Garcia
Power yoga is a vigorous vinyasa style of yoga. Benefits include increasing internal heat and building stamina and strength.
21:59

Flying Splits Flow

This yoga tutorial shows how to transition from koundinyasana (flying splits) 1 and 2, exiting through a chaturanga vinyasa. Starting with a short vinyasa flow, this class is suitable for those with an intermediate practice, looking for some fun and strong variations. We recommend first watching the koundinyasana tutorial first. Expect a relevant conditioning introduction but being fully warmed up will always be helpful for moving into the more 'advanced' poses.

01:03:56

Back & Core Strengthening Yoga

This really fun, strengthening yoga and movement class creatively works the back and core. Expect a full warm up and workout with options for all abilities. In this challenging class, you'll focus on the posterior muscle chain of the body (the back) and learn how to engage and recruit these muscles and then balance things out by working on the core to help create stability as we move.

01:04:37

Glute Strengthening Workout 2

Back by popular demand! Strengthen your glutes with this follow up to Sylvia's first fabulous glutes workout class. It's so important to have strong glutes for a healthy spine and lower back, and it's crucial to keep strong for our yoga practice. Learn some creative, fun and interesting ways to target the glutes helping to create stability and strength which will make hip opening and forward folding safer and more sustainable for a long term practice. This features a full warm up and layered options to suit all levels.
01:15:35

Advanced Splits Flow Sequence

A fiesty, dynamic yoga class suitable for very mobile, strong yogis which works on the splits(hamunasana). This class flows through vinyasas with the focus on rotation, balance, strength and length to split. Expect strong hip opening and plenty of hamstring stretches, as well as glute strengthening. We recommend you do the glute strengthening class alongside this one, as you need strength as well as flexibility to remain strong and healthy.You will need a strap and may need two cork bricks.

22:02

Glute Strengthening Workout 1

Conditioning exercises to target your glutes! In our yoga practice, glutes (the big muscles in your bottom) can get neglected. But strong glutes can really help you to strengthen and stabilise your hips and lower back. This class has some strong moves which the less strong and mobile will find tricky, but this class is recommended to be repeated frequently as a great addition to your yoga practice.

35:37

Dynamic Vinyasa

Starting mindfully, opening up the body, the sides of the body and hips slowly and gently, this vinyasa yoga class quickens to some beautiful vinyasa variations with its peak pose of bound bird of paradise which is then rotated, to challenge most of us in flexibility, strength and balance. Although an advanced practice, improvers will enjoy the openings at the beginning of the practice and the challenge - just do the variation which suits your own body, practice safely out there! Thanks to Asquith for their gorgeous clothing.
---
Join the Wellbeing Revolution
This is your yoga, your way.
Build a happier, healthier, more sustainable life.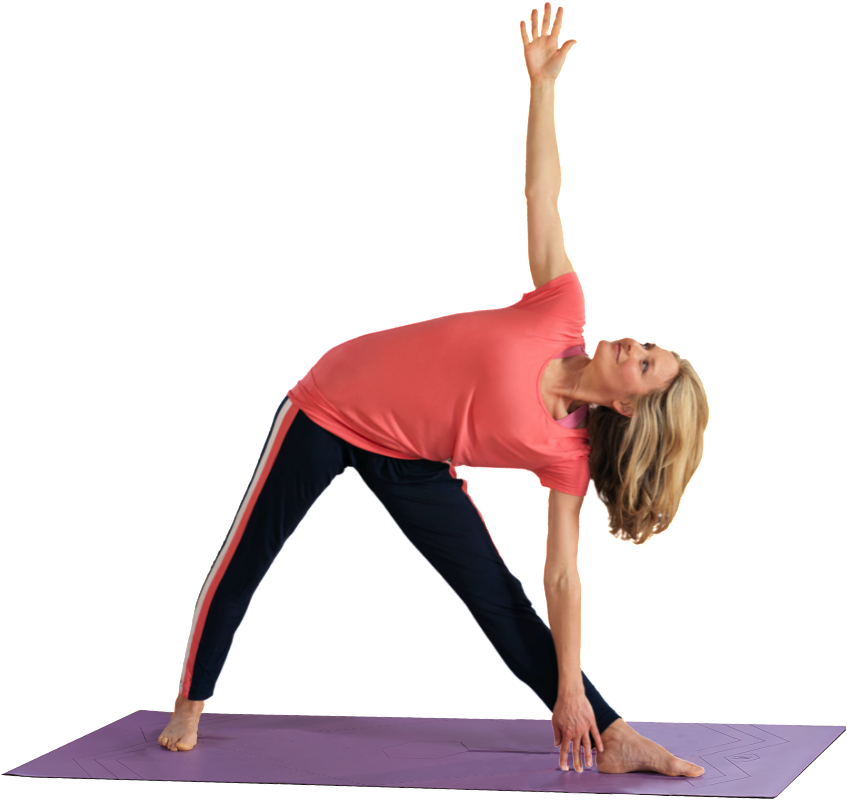 Then subscribe for £15.99 per month. Cancel anytime.