Restorative Yoga › Petra Coveney
Restorative yoga allows the body to experience deep relaxation through a series of long, passive stretches that are fully supported by props so that the body does not feel any tension at all. Restorative yoga is a lovely way to to begin releasing habitual long-held tension, calm the nervous system and promote relaxation. It is a floor-based practice which helps us to slow down, rest and find stillness, and whilst restorative yoga is not physically demanding, it can be challenging to stay in long holds with few distractions and fully follow the movement of the breath in and out. If you enjoy restorative yoga, you may also like yin yoga, meditation and yoga nidra.
08:24

Second Spring: Opening Your Heart

Embracing your menopause can foster a positive mindset, which may benefit our moods and mental health. Join Petra for this 5-10 restorative pose called Mountain brook that can help you to breathe more deeply by gently stretching across your chest, and open your heart to opportunities in post menopause Second Spring.

04:39

Hot Flush Remedy

A simple visualisation exercise to help to manage hot flushes often associated with the menopause. This yoga class is one simple pose, breathing deeply whilst lying in a constructive rest position. You can do this any time when experiencing uncomfortable feelings of heat. Expect a short demonstration of Petra's Hot Flush Wave, with Ocean breathing and 3-part breath. If you practice this daily to reduce stress, you will also develop the simple skills for managing hot flushes, as you learn to allow the heat to flow calmly through you, rather than resisting it.
---
Join the Wellbeing Revolution
This is your yoga, your way.
Build a happier, healthier, more sustainable life.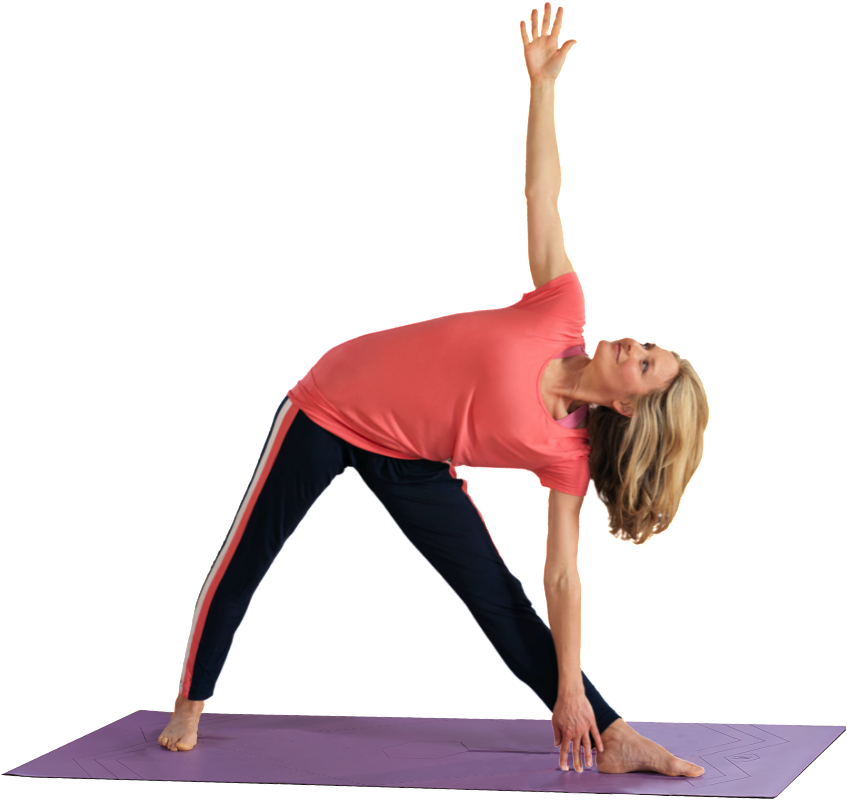 Then subscribe for £15.99 per month. Cancel anytime.