Gentle Yoga › Petra Coveney
All the videos in this section have been hand picked for those who are looking for something really accessible. Whether your feel like your body is stiff, sore, old or tired, there is something for you here including seated yoga. We also recommend checking out our Yin and Restorative Section for more slower paced options.
04:39

Hot Flush Remedy

A simple visualisation exercise to help to manage hot flushes often associated with the menopause. This yoga class is one simple pose, breathing deeply whilst lying in a constructive rest position. You can do this any time when experiencing uncomfortable feelings of heat. Expect a short demonstration of Petra's Hot Flush Wave, with Ocean breathing and 3-part breath. If you practice this daily to reduce stress, you will also develop the simple skills for managing hot flushes, as you learn to allow the heat to flow calmly through you, rather than resisting it.

50:03

Menopause Yoga: Befriending Your Body

A soothing and calming yoga class to cool hot flushes and help you surrender to the natural process of change associated with the perimenopause and menopause. Expect hip opening stretches and simple somatic movements through the spine which lead to a restorative yoga practice, followed by a deep relaxation, a guided meditation and a mantra. This class is taught wholly on the floor and is very gentle and grounding. It is designed to help you befriend your body with kindness and self-compassion at a time when your body is transforming and can feel out of your control. You will need a yoga mat, a strap or belt, 1 bolster and 2 cushions (or household equivalents), and 2 blocks (or thick books). NB - Modifications: take extra care with hip and knee injuries. Osteoporosis: avoid flexion rounding your back in forward folds; keep your spine straight. Trauma: please note that hip opening poses and stretches across the chest can release tension but may also trigger trauma. Follow your own breathing pace, pause the practice when needed and find a comfortable resting pose.

35:49

Yoga for Osteopenia

This is a brief yoga tutorial of some of the ways you can use a chair to modify your yoga practice if you have osteopenia (weakened bones) which can affect women as they go through the menopause. If you have osteoporosis, you must always consult your GP before practising yoga, and ask your osteopath or physiotherapist which range of movement is suitable for your body.
---
Join the Wellbeing Revolution
This is your yoga, your way.
Build a happier, healthier, more sustainable life.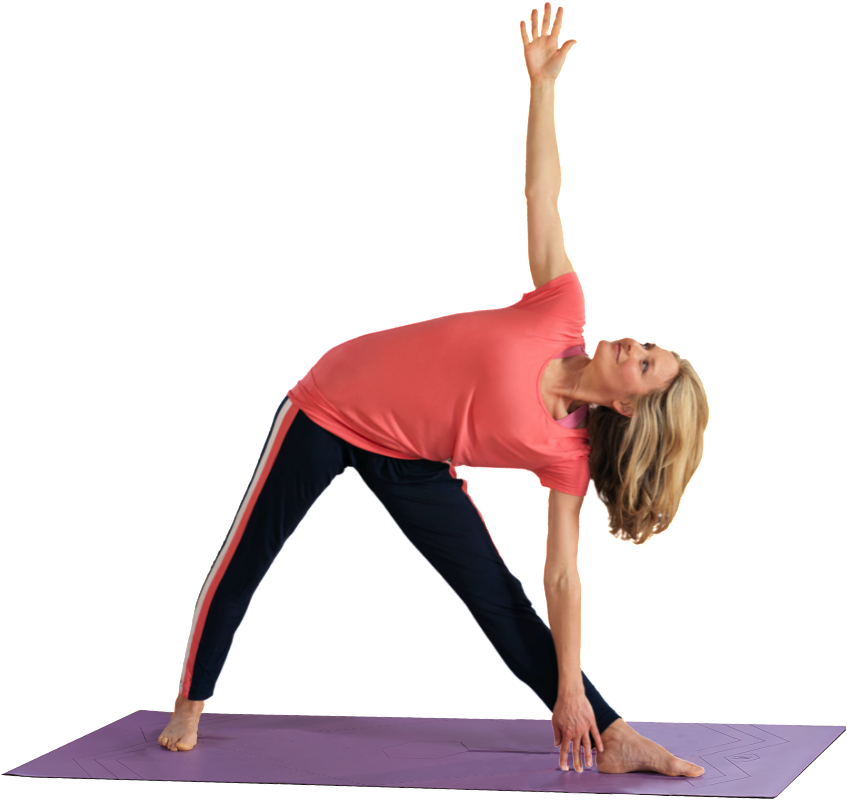 Then subscribe for £15.99 per month. Cancel anytime.