Intermediate/Advanced › Charlie Taylor-Rugman
You know yoga. We at Movement for Modern Life know and are passionate about yoga. We know how much it has helped us in our lives.
These videos will help you do more yoga in your own time. No more rushing to class. Phew!
27:57

Ashtanga Inspired Power Flow

An intermediate-level Power yoga class loosely based on Ashtanga-Vinyasa. A great class to get you moving quickly in the morning, or when you need a quick pick-me up. With some Level 2/3 level variations, so beginners and intermediates, take it easy. You may need a strap.

01:17:32

Ashtanga Full Primary Series

A led full Ashtanga Yoga Primary Series class with modifications. The practice links yoga postures with breathing leading to a powerful, flowing practice that develops your strength, coordination and focus. This class is suitable for all and offers variations to allow everyone to enjoy and benefit from the practice. Charlie, a direct student of K. Pattabhi Jois, the man who popularised the Ashtanga Yoga practice in the late 20th century, leads the class. You may need 2 blocks and a strap.

07:45

Chaturanga Polishing

Chaturandga Dandasana, one of the key postures of the Ashtanga Yoga Sun Salutations is a tricky but common pose requiring a deal of strength. Watch this short tutorial to strengthen and get a few pointers on how to perform your Chaturanga Dandasana safely. Learn how to position your arms and shoulders and how to find the correct alignment. You will need two blocks.
36:28

Tremendous Twists

Come free your spine with this Ashtanga Yoga inspired twisting practice. This class focuses on the spinal twisting postures, both standing and seated, from the Ashtanga Yoga primary and second series with a few additional postures to really free up your spine and release tension in your shoulders. You will need two blocks and a strap.

46:06

Ashtanga Intermediate Series for Starters

A great way to start the day! Experience the benefits of the first half of the Ashtanga Yoga Intermediate series. Starting with the sun salutations and then with some primary series as a starter, this challenging practice, with modifications to allow all yogis to get started, brings a combination of energising backbends, balances with some opening spinal twists. A great compliment to the Ashtanga Yoga Primary series offering you a new set of challenges to add to your yoga practice. You may need two blocks and a strap.

22:33

Upward Dog Upgrade

Open up all along your spine and learn the correct sensations in your abdomen and shoulders for the perfect upward dog. Ashtanga yogis will be in upward dog up to 60 times a day, so it's worth mastering this posture. You will need up to 3 yoga blocks and an extra, rolled up mat.
---
Join the Wellbeing Revolution
This is your yoga, your way.
Build a happier, healthier, more sustainable life.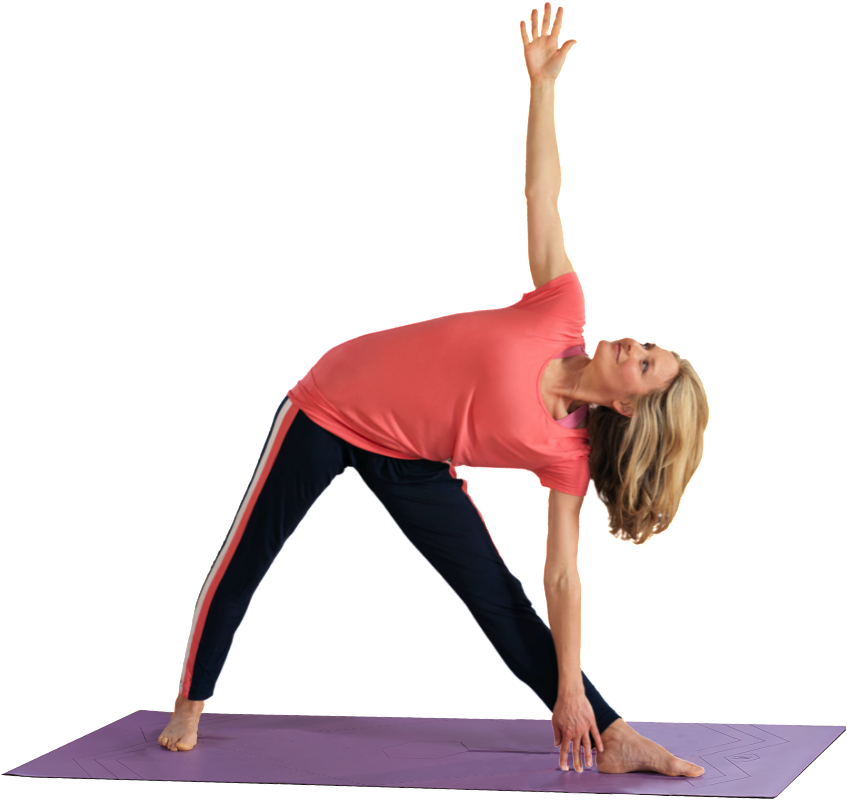 Then subscribe for £15.99 per month. Cancel anytime.