Hatha Yoga › 30 to 45 mins › Clive Fogelman
33:47

Stretch & Strengthen: Side Body

This hatha yoga class focuses on stretching and strengthening the sides of the body. Explore a range of creative side stretches and some strong core work emphasising the obliques (muscles down the side of the abdomen). You will feel longer, stronger, and perhaps even calmer and more spacious in your mind too.

37:51

Stretch & Strengthen: Legs & Bums

This well-rounded yoga and mindful movement class has a focus on stretching and strengthening the glute muscles, and features plenty of standing balancing poses. This yoga class is ideal for those who walk regularly, run, cycle or do other physical sports or activities as strong glutes are vital for maintaining hip and lower back health. Strong, lifted and well stretched glutes also help to prevent injury, and are especially important for those of us who lead more sedentary lives.

35:07

Slow Flow Yoga

A beautiful, well-rounded slow flow yoga class. The focus is particularly on a feeling of length and openness in the lower body. This gentle sequence focuses on the hamstrings and hips, taking time to really hold the poses to create a feeling of strength and openness in this area of the body.
40:09

Hold That Pose!

A yoga class of standing poses, these are the kind of poses that you will encounter during a vinyasa or faster moving hatha yoga class, but in today's practice you'll hold for longer than usual. This is ideal if you're getting to know the poses, so you don't want to hurry through poses, or if you prefer a deeper yoga class where less is more.This class is entirely wrist and sun-salutation free, perfect for those recovering from wrist and shoulder injuries.

38:17

Lengthen & Strengthen Workout

An empowering and mindful flow to revitalise and reenergise the body for the day ahead and any time you feel like grounding yourself. With a focus on strengthening, especially the core and quads as well as lengthening hamstrings, hips and calves, this is a perfect addition to your workout whilst you work inwards.

36:14

Hips and Hamstrings For All

An athlete's class and also wonderful for those who have just been driving, on a flight or been sitting for too long. The hips and the hamstrings are targeted in relaxing, supine stretches. This class is wonderful for your lower back and will give you spaciousness back in your spine and hips from the hamstring stretches.
---
Join the Wellbeing Revolution
This is your yoga, your way.
Build a happier, healthier, more sustainable life.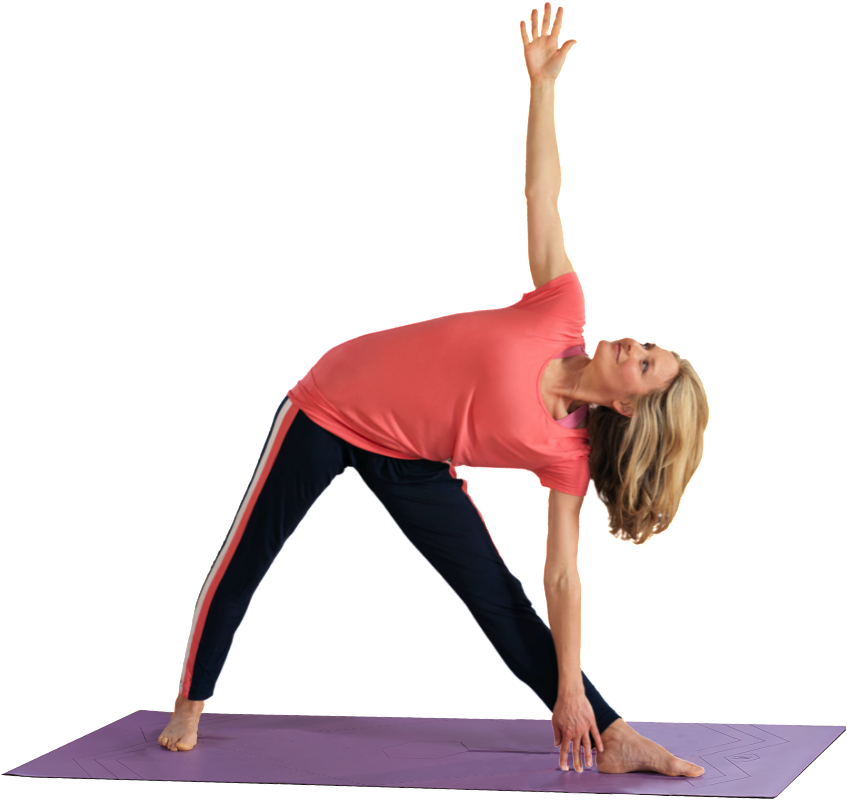 Then subscribe for £15.99 per month. Cancel anytime.