Hatha Yoga › 30 to 45 mins › Petra Coveney
44:07

Menopause Yoga for Strength

A gently strengthening yoga class to re-energise and empower by building strong bones. This dynamic hatha yoga class with poses that are held for 10 rounds of breath helps build bone mineral density and muscle mass, and raise the heart rate. This class has been designed to help prevent osteoporosis (weakened bones), sarcopenia (muscle loss) and cardiovascular disease, which can develop post-menopause. Expect a range of simple heart-lifting backbends to energise, breath work, a restorative yoga pose, relaxation practice and seated meditation. You will need a strap or belt, 2 bolsters, a cushion, a blanket, and 2 blocks. NB - Osteoporosis: avoid flexion rounding your back in forward folds; keep your spine straight. If you have previously experienced panic attacks, avoid holding your breath and instead follow your own breathing pace.

35:49

Yoga for Osteopenia

This is a brief yoga tutorial of some of the ways you can use a chair to modify your yoga practice if you have osteopenia (weakened bones) which can affect women as they go through the menopause. If you have osteoporosis, you must always consult your GP before practising yoga, and ask your osteopath or physiotherapist which range of movement is suitable for your body.
---
Join the Wellbeing Revolution
This is your yoga, your way.
Build a happier, healthier, more sustainable life.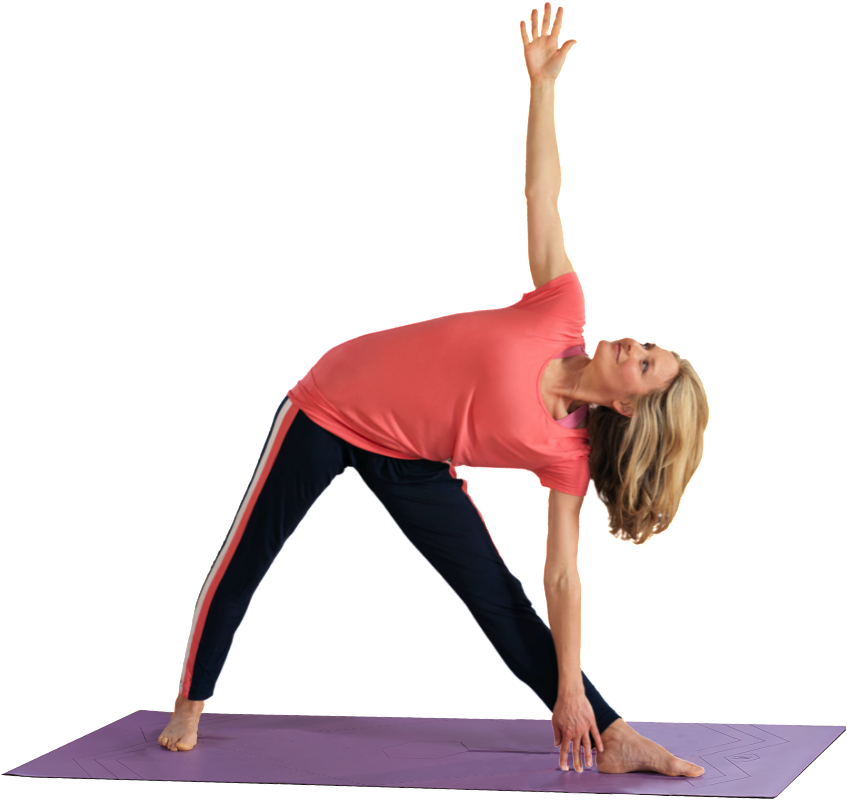 Then subscribe for £15.99 per month. Cancel anytime.