Hatha Yoga › 30 to 45 mins › Adam Hocke
35:41

Your Calming Yoga Practice

This yoga class helps to ground and calm an anxious body or mind and bring us back to the present moment. Start with some grounding self-massage, then move gently with simple, repetitive, and breath-led movements to stabilise the nervous system. Additionally, we will pay particular attention to releasing tension in the head, neck, and shoulders to bring about a profound sense of relaxation and ease. This class is perfect after a long day or when we're overwhelmed. You will need a narrow block or a folded blanket and a brick.

35:57

Yoga for Beginners: Your Full Yoga Practice

This yoga class is the final class of the second week of the yoga for beginners course. The focus of the class is completing a full practice and reviewing alignment. Expect a flowing class where we'll join poses together with the breath, then move through standing poses, and finishing with seated twists, bridge pose and relaxation. Take this opportunity to choose your own intention for the practice before moving through all the poses and transitions learned this week in a way which feels good for your body today. The most important lesson in this class is listening deeply to how your body is responding to the practice and taking cues from your own body. You may need a couple of bricks.

42:40

Self Care Flow

This yoga class is perfect for when we feel anxious, stressed, overwhelmed or just have a busy mind. It is a gentle class for anytime; when you just feel that you need to be kind to yourself, when you are anxious and wired, or when you don't like what you're reading in the news. Come back to the reality of your body and breath with this flow practice. In this sequence we go through familiar and calming patterns of movement and spend time enjoying the internal life of postures through strengthening techniques that bring us more deeply into our bodies and the reality of the present moment. As we start feeling a bit better, we round it off with some self-massage and a powerful compassion meditation.
31:00

Hit The Wall Hatha

A complete hatha yoga class at the wall with alignment focus. The wall is a fabulous prop to give us support and give us feedback on our alignment, so move your mat to the wall for this fun and revealing complete practice. As you use the wall's support and feedback, you will learn much about the way you transmit force through your body and where there may be imbalances and inefficiencies in your alignment. Additionally, you will have the opportunity to invert, twist, and stretch with more leverage and depth. Meet your new favourite prop! You will also need a chair.
---
Join the Wellbeing Revolution
This is your yoga, your way.
Build a happier, healthier, more sustainable life.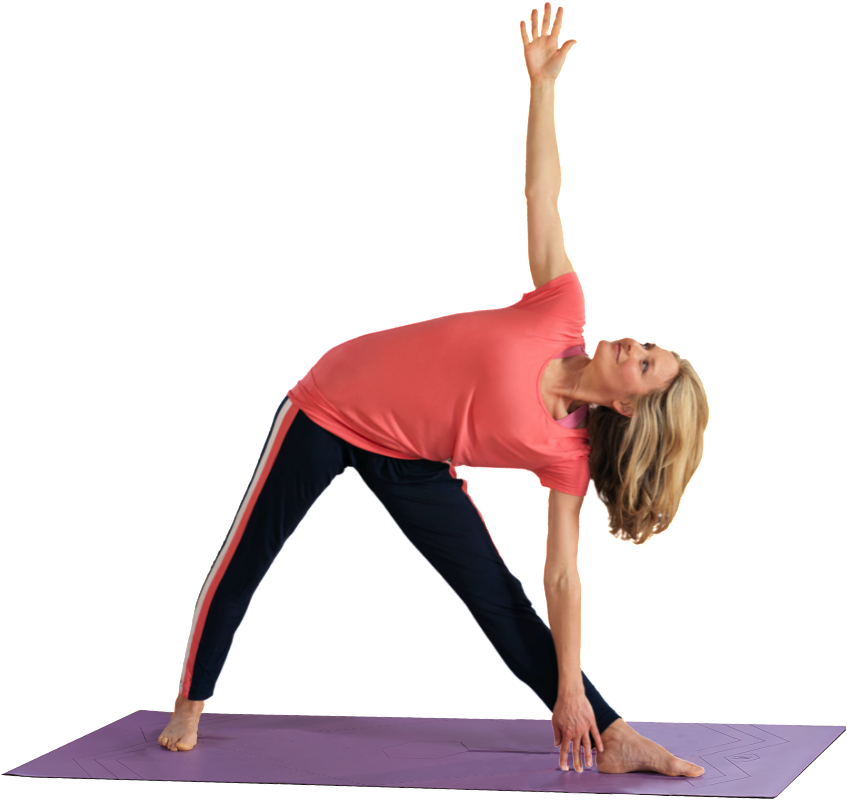 Then subscribe for £15.99 per month. Cancel anytime.