Yoga For Pregnancy › Nikita Akilapa
Yoga Programme for Pregnancy
Yoga can help during pregnancy, a time when the body is undergoing so many changes.
Yoga during pregnancy has been shown to:
Boost energy levels
Cultivate breathing techniques
Empower women to have a conscious birthing experience
Relieve stress and anxiety
Strengthen birthing muscles
Promote relaxation and restful sleep
Keep the body supple
Relieve lower back pain
Relieve swollen joints, heartburn and constipation
Promote a healthy birth
When pregnant, please do not practice any yoga which is not recommended within this pregnancy section. Be especially careful during pregnancy to consult your doctor before undergoing any exercise routine.
Yoga during the First Trimester
This is a crucial and delicate time so please be especially careful. Please note that many d... Show more
29:35

Gentle Pregnancy Yoga

A beautifully slow and gentle floor-based pregnancy yoga class, with grounding postures and light movement. Take it easy on yourself with this very soft, gentle flow with plenty of pauses for rest and reflection throughout. Take tender loving care for your body, helping to create space while connecting with your breath and bonding with baby. You will need a towel or cushion and a yoga brick or block.

24:46

Pregnancy Yoga: Make Room for Baby and Breath

As baby grows, it can start to feel quite crowded in there! It gets harder to take a full breath, and the bump and waist can feel tight. This all-levels pregnancy yoga class is for reintroducing some space and comfort to your mid body – more room for baby and for your breath. But you will also pick up some tips for creating mental and emotional spaciousness during this precious time.

30:55

Pregnancy Yoga: Hips & Legs

This pregnancy yoga class will help with discomfort in the hips and legs, which can be quite common in pregnancy, from Pelvic Girdle Pain (PGP) to antenatal Sciatica, Restless Leg Syndrome to full on leg cramps. This class is designed to alleviate some of these niggles, helping you feel more comfortable in your body. Suitable for all trimesters.
23:13

Energising Pregnancy Yoga

A fabulous pregnancy yoga class to boost your energy, add a spring in your step and bring some vitality into your day. If you're feeling tired and sluggish, this yoga class will really help. Working with invigorating, pregnancy safe postures and breath work, it will help wake you up and boost your energy levels. You will need two yoga bricks.

41:44

Restorative Yoga for Pregnancy

Support and soothe your pregnant body with this peaceful restorative pregnancy yoga class. Find deep rest with relaxing and nourishing postures (supported sukhasana, legs up the wall, supported twist, reclining savasana). With restorative yoga, less is more. Spending extended time in each posture carries lots of physiological benefits. Beyond the physical, we can use the stillness as an opportunity to really be present with baby. You will need a bolster, yoga bricks if you have them, and access to a wall.
---
Join the Wellbeing Revolution
This is your yoga, your way.
Build a happier, healthier, more sustainable life.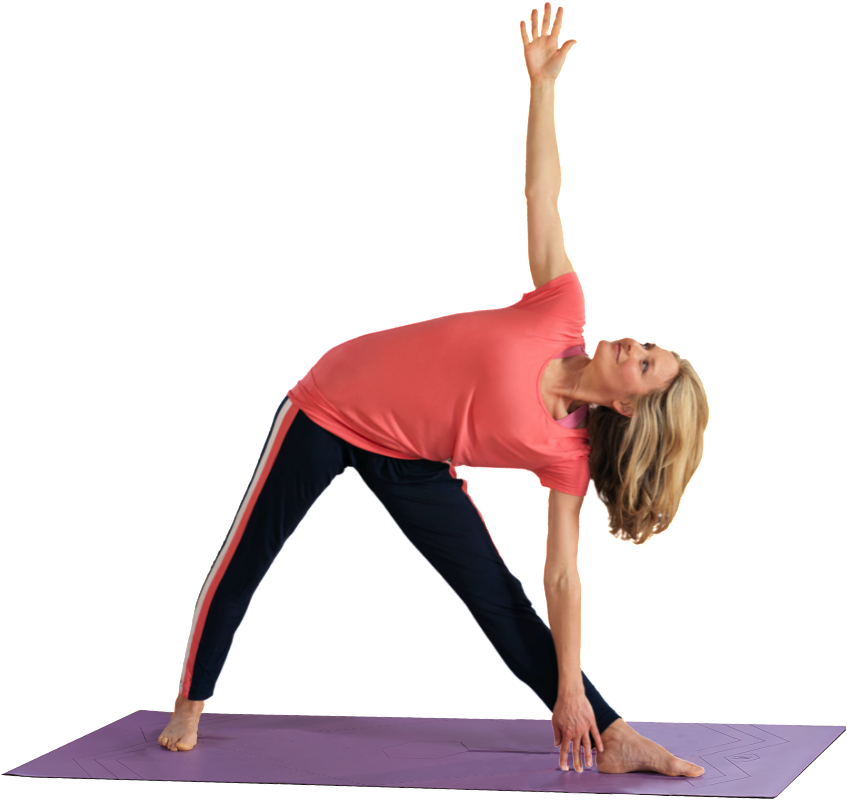 Then subscribe for £15.99 per month. Cancel anytime.