Meditation › Nikita Akilapa
Meditation lies at the heart of yoga and is a practice requiring a single pointed focus. There are many different ways to meditate: with the repetition of mantras, listening to sound or on the breath or with the use of imagery or through visualisation. It is also a great practice for stress and anxiety
10:00

Meditation: Soft Pause

In the final part in our Introduction to Meditation Series, we start to watch the top and the bottom of our breath. You'll notice that there are round edges to the inhale and exhale, where each breath gently reaches a peak and then gives rise to the next. Either simply watch these spaces between breaths or gently hold for a moment at the top of each inhale, and pause for a moment at the bottom of the exhale.

14:09

Meditation: Exploring the Breath

In the fourth part in our Introduction to Meditation Series with Nikita, we learn how to explore breath patterns as a means to change the way we feel. Allow the exhale to be twice as long as the inhale to give the body a chance of releasing all the old, to make space for the fresh new oxygenated air to flow in fully. Start at an equal breath (e.g. inhale for six seconds and exhale for six seconds) then increase gradually to a ratio of 1:1.5 (e.g. inhaling for six seconds and exhaling for nine seconds). Eventually, breathing to a ratio of 1:2 (e.g. inhaling for six and exhaling for 12 seconds). Maintain for up to about 20 breaths and then return to normal breath. If you are asthmatic, you may find that it's tricky to get to the full 1:2 ratio at first, in which case stay at 1:1.5. This is another great technique you might want to use as a tool to anchor an anxious mind any time you feel overwhelmed.

07:53

Meditation: Counting the Breath

In the third part in our Introduction to Meditation series, we start to count the breath. Get settled in a comfortable spot, either sitting or lying down, and begin to count your breaths backwards from 20 to 1. Say to yourself mentally, I am breathing in 20, I am breathing out 20. I am breathing in 19, I am breathing out 19, and so on until you reach 1. If you notice your mind has wandered away from this focus, draw it back. If you lose your count, start again. If you manage to get all the way to 1, try starting at 50 next time. You might want to use this exercise as a tool to anchor an anxious mind any time you feel overwhelmed.
10:16

Meditation: Feeling the Breath

In the second part in our introduction to meditation class we notice the breath within the body. Notice the body's involuntary response to your inhalations and exhalations; from the most obvious, loudest reactions (like the rise and fall of the chest, the expansion and release of the mid body) - to the more subtle and quieter ones (like the gentle drawing back behind the eyes as you inhale, to the sensation of the palms of the hands as you exhale). Notice how you feel before and after doing this short meditation class, you might be surprised at how effective just a few minutes in meditation can be!

00:56

Meditation Series Introduction

A really accessible introduction to meditation comprising five short breath based meditation classes to help you land in the present moment and move into your body. Using the breath is a very simple anchor for your thoughts and can be an easy way to start meditation. Each meditation invites you to focus on the breath in a different way. Be aware of the thoughts that creep into your mind. They will inevitably come, but when they do, try not to engage with them. Simply notice and observe them in a detached way. Acknowledge them and let them go. See them and send them on. If you find yourself being drawn off on a narrative, be compassionate toward yourself and simply bring yourself gently back to the breath. Remember, there is no failure; only meditating. The act of meditating is to mindfully watch the thoughts, rather than to carelessly engage with them. You are winning by even attempting the exercise.

09:10

Meditation:Watching the Breath

In this first introduction to meditation video we use the breath as our anchor. Learn how to pay close attention to your breath and how it feels in your body; start to explore all its qualities. Get really involved in all its personality - length, depth, temperature, quality. Fully inhabit it. Breathe in, knowing you are breathing in, breathe out, knowing you are breathing out. Use it as an anchor to the present moment. The minute you notice your mind drifting off to something else, make a point of bringing it right back. Keep the focus and enjoy this meditation introduction! Watch the intruction here: https://movementformodernlife.com/yoga-class-1238-meditation-series-introduction
---
Join the Wellbeing Revolution
This is your yoga, your way.
Build a happier, healthier, more sustainable life.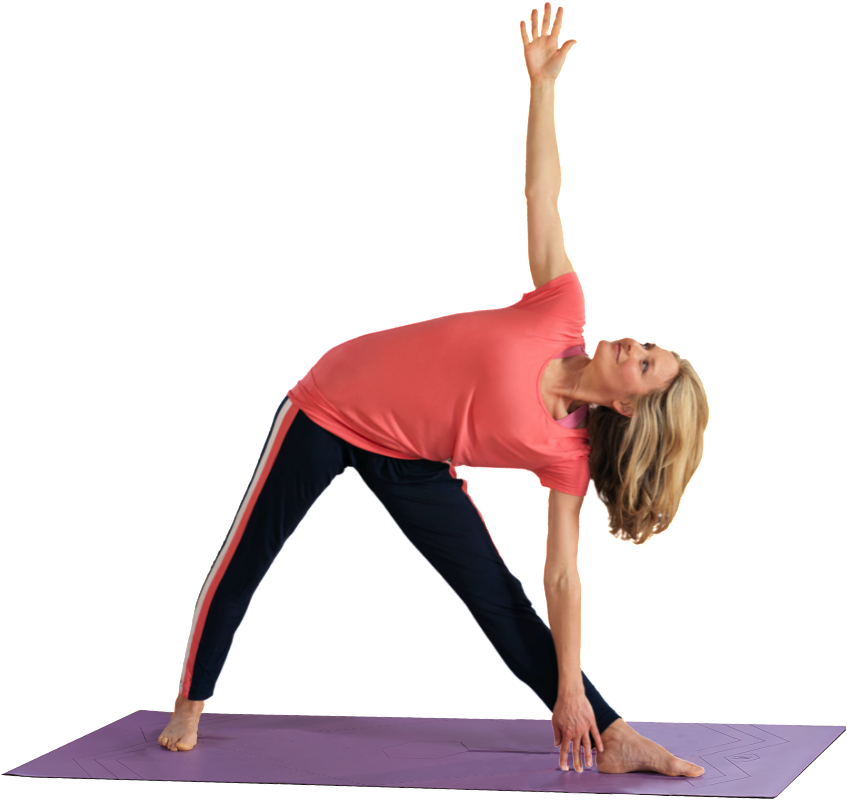 Then subscribe for £15.99 per month. Cancel anytime.