#movemorelivemore #movementformodernlife
---
SUMMER FAVOURITES
Here are our favourite yoga and pilates classes for warm days, long nights and gorgeous summer holidays. Pick from these or download your own favourites on our app and take them with you wherever you go this summer.
Your Classes
10 minutes of morning magic
08:37 | Lucy McCarthy
Looking to kickstart your day? This short, gentle, sweet and sumptuous flow will awaken the body, stimulate your energy and get your ready for the rest of the day. Lots of juicy spinal awakening and an uplifting flow. Gets into the shoulder, spine and side body.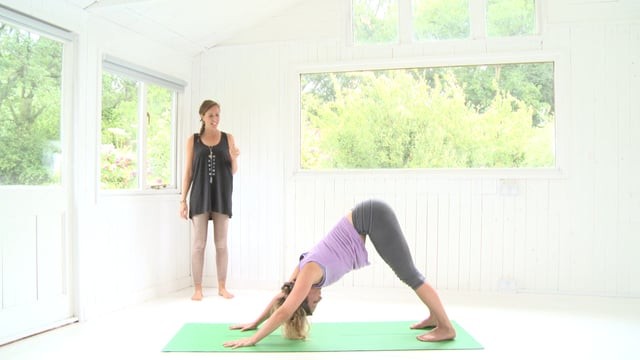 30 minute Morning Magic
34:05 | Lucy McCarthy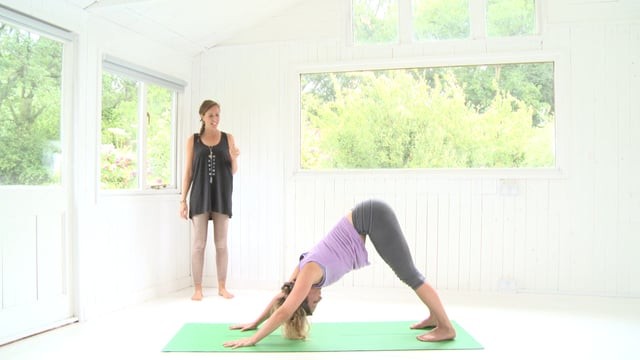 A great way to start the day! With a focus on bringing the joy into your day, this well-rounded and sequenced morning yoga class opens the whole body, gets the whole system awake and alert and brings life to the spine and legs. A fab fluid awakening practice. It starts on the back and then builds up to a steady standing pose flow. You may need a brick.
Fire Series: 1
04:00 | Andrea Kwiatkowski
The first in a series of 7 yoga classes inspired to bring you 'fire', a practice for strength, stamina, courage and focusing on reducing your ego. These practices focus on the core. The first in the fire series is a short abs workout, designed to make you feel firey and ready to go! Practice all 7 on consecutive days for maximum fire. Next up: Fire Challenge Day 2. We also recommend watching Andrea's introduction for a full understanding of the Fire Series.
Hanky Planky Core Class
11:23 | Emma Henry
A short, fun yoga class with a core focus. If you're looking to feel energised, stronger, more focused, more productive, join in all the fun with a plank-themed class of hanky-planky! Thanks to Fabletics for their beautiful clothing.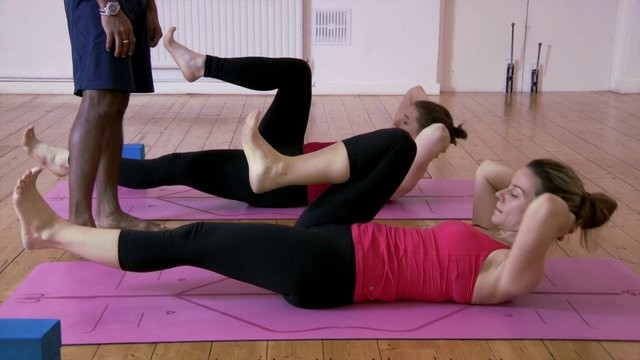 10 min Abs Blast
10:29 | Dylan Ayaloo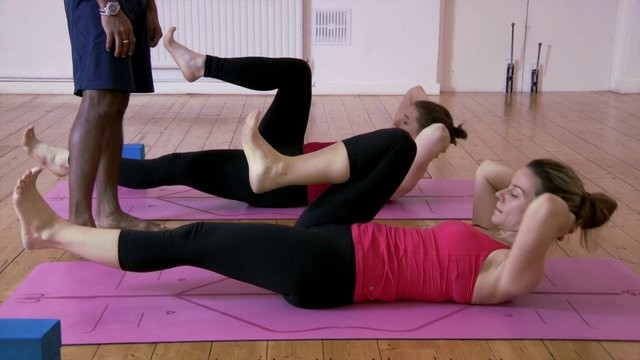 Dylan leads a progressive core work out which builds from gentle movements to the deep power core work we all know and love. Choose from gentle rests or stretches in between. Bring some love to your abs today
| MoveTime | Teacher | Level |
| --- | --- | --- |
| 10:29 | Dylan Ayaloo | Intermediate/Advanced |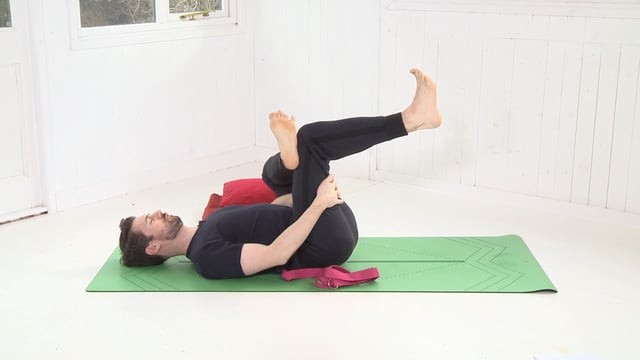 Gentle Hatha Unwind
16:28 | Andrew McGonigle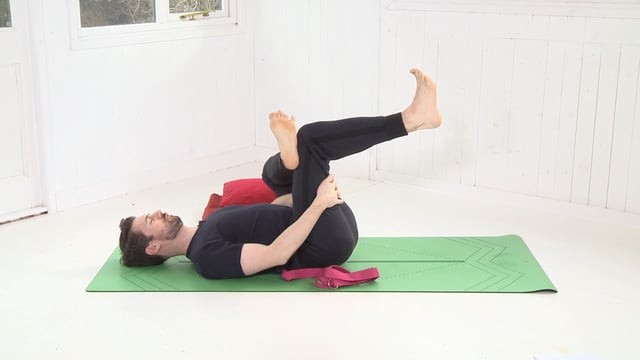 A gentle hatha yoga class to help you to unwind stress and tension from your body. With simple, gentle movements to gently open the hips, relieve tension from the neck, shoulders and keep the back mobilised, this is the perfect bookend to your day, either as a gentle start to your morning, or after a busy day to gently unwind tension in your body to get you ready for the evening. You may need a strap, bolster and blocks.
Go Slow Floor Flow
36:02 | Jean Hall
Beautiful slow sequence, all based on the floor so you can release bodily tension into gravity. Take your time, resist the temptation to speed up and enjoy this rejuvenating flow which is perfect for any time when you need to look after yourself and restore peace and serenity in your life.
| MoveTime | Teacher | Level |
| --- | --- | --- |
| 36:02 | Jean Hall | Improvers |
Yoga on the Move! Yoga for Planes/Trains/Travel
14:36 | Barbara Gallani
A yoga class to get your sneaky stretches whilst you're on the move. You can easily do these moves whilst on the move. These moves are so subtle your travel companions won't even know you're practicing. You'll keep your toes, feet, ankles, knees, hips and whole of the spine flexible and happy and healthy whilst on the move.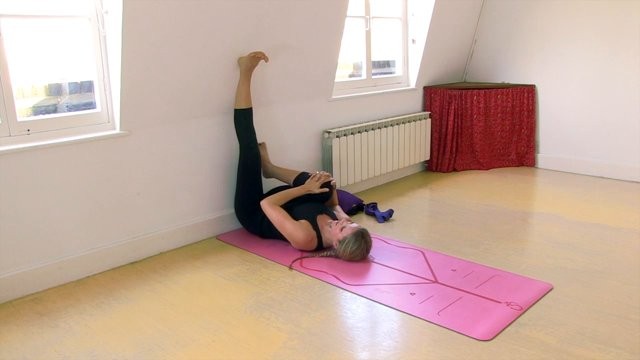 Relax and Restore Post-Flight
21:27 | Zephyr Wildman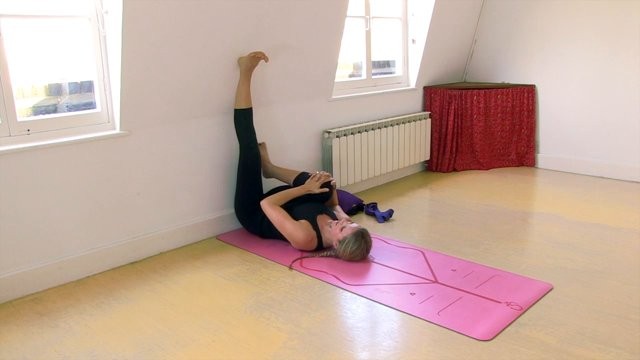 This supine yoga class, mostly with the legs up the wall will help the body recover from flights by reducing swelling in the legs and feet. This class encourages deep release from tension inducing flights, draining of the fluid and restoration of the circulation for the legs and hips. The poses and relaxation will help you feel fully 'landed' in your new destination. You will need to be near a wall and keep a block or a book and a strap handy.