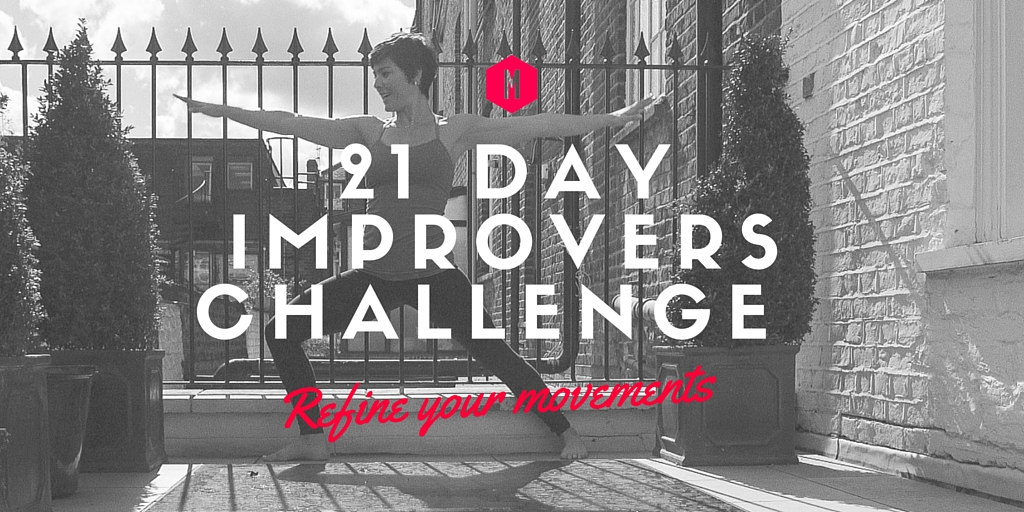 #movetoimprove #MoveMoreLiveMore
This one is for those who have practiced some yoga before.  This series could be just the thing to reignite your love of movement and breathing, and inspire you to get into a more regular routine.  Every day you'll receive an email which will motivate you to get on the mat and you'll be given a suggested class every day.  What could be easier?  No excuses, just roll out your mat and feel the difference a short yoga practice can make to your day. 
WHAT'S THE CHALLENGE?
Why not challenge yourself to set your alarm clock a little earlier each day? The programme starts with 20 minute classes and gradually moves towards longer ones as you get used to getting up earlier. If you are not an early bird, don't worry! The classes can be done at any time of day, just make sure you practice every day for 21 days and see how great it feels when you roll out your mat, breathe and move.
WHAT SHOULD YOU EXPECT?
Take the stress out of choosing a class and let us guide your through a selection of uplifting sequences. With an emphasis on vinyasa (flowing) and ashtanga (powerful) practices, you will be left feeling invigorated and energised. These flows are suitable for those with some fitness and used to doing yoga. Please do not do this challenge if you are new to yoga, have injuries or are pregnant. Each day you will receive an email introducing your class and including a snippet of inspiration; a poem, a mantra or a motivational quote from some of our most inspiring peeps. Throughout the programme you will meet a range of teachers with different styles. Make a note of your favourites for future practice or maybe even track one down for a live class. No excuses - you can practice anytime, anywhere - in the park - in your lunchbreak - in your bedroom - on your holiday. All you need is internet access and a little motivation. It's time to unroll your mat and start moving.
---
WHAT ARE YOU WAITING FOR?
We want you to feel supported: Join our Movers' Facebook Group and let us know how you get on during the challenge and share your journey  with us on social media using #movetoimprove + #MoveMoreLiveMore. 
Days overview