Have you ever struggled to roll out your mat and tug off your socks?
If so, you are not alone.  Here at Movement for Modern Life we got to wondering what inspires our teachers to take to the mat every day.  We asked the lovely Liz Lark to share what motivates her to move more and move more often.  Liz came up with these five thoughts to encourage us all to take to our mats:
Move from darkness into light
Yoga is a movement from dukkha to sukha or dark space to light space.  Every single practice we do cleanses our vision and moves us into a clearer frame of mind
Don't worry if time is limited
However short, maintaining our yoga practice will stabilise and ease the layers of our body mind or kosha, enabling us to be more comfortable in our skin.
Conscious Breathing for a Clearer Feeling
The highest form of cleansing or shaucha is pranayama – our breathing practice.  We must try to breathe consciously during our practice and take time-outs throughout our day.  In the words of buddhist monk, Thich Nhah Hanh,  'Conscious breathing is my anchor'.
Strength and Stability for Healthy Bones
Standing poses are strengthening, stabilising and energising – all weight bearing poses increase calcium uptake into our bones.
Be a warrior of intention
Warrior poses activate commitment to stand firm in that which we are.  Be a warrior of intention! Create a sankalpa for yourself and repeat it during your practice.
---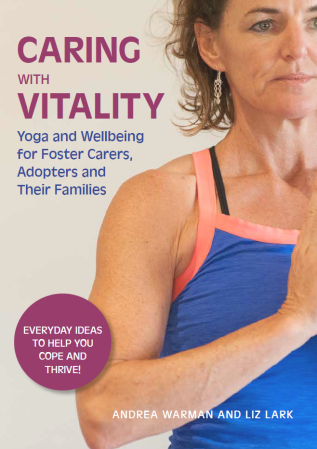 This post was written by MFML teacher, Liz Lark, who has been teaching yoga for almost 20 years. She is connected to Flow in Tunbridge Wells and teaches retreats and workshops nationally and internationally, currently sharing fabulous Creative Sequencing at Globe House in London.  For the most up to date information see www.lizlark.com.
Look out for Liz's new book due for publication Spring 2016, in collaboration with adoption and fostering expert, Andrea Warman.
---