Move into Calm › Carlene Bogues
01:01:55

Mindful Yoga for Tricky Times

This gently paced vinyasa yoga class is experimental and explorative, and focuses on balancing. Class starts with a walking meditation, focusing on the feet for us to really feel and listen to our body. Then moving mindfully through slow flow vinyasa with some elements of qigong, the class explores proprioception and how it feels to move through transitions in life. This is the ideal class for feeling into the present moment and can be a support for the tricker times in life. You will need a block and bolster/ pillow for rest at the end.

51:10

Fluid Yang Yin Yoga

A balanced yang/yin yoga class. Notice the stillness at the beginning before bringing in some mobility and qigong warm ups. Then move into a hatha yoga flow and feel into the fluidity of the practice. Class ends with yin yoga poses to create a sense of balance. This can be done in the evening as a transition or anytime of day to move with more awareness and stillness.

07:34

We Rise Meditation

A beautiful meditation class which includes mantra. This meditation is for when we need to connect back to ourselves in a busy and often overwhelming world. It is inspired by Maya Angelou's poem 'Still I Rise' and is a reminder of what can arise within us for the good. Whenever you are feeling a sense of disconnect, when you feel frazzled and overwhelmed, we really recommend this meditation practice. We use the mantra 'We Rise and I am connected' and hand gestures to connect back to our bodies and ourselves.
36:01

A Quick Slow Flow

A beautiful, mindfully paced yoga class in a world where life goes too fast, and our yoga practice seems to echo this! In this yoga class we explore making movements slower, and moving more intentionally. By exploring the speed of the practice we can explore the depth, the intensity of the movement and bring awareness to our reactions to them. By learning to observe our patterns we can feel what comes up in a non judgmental way. Once done we can go about our day at the pace required with move awareness.

18:29

Evening Yoga Relaxation

A beautifully peaceful yoga class, perfect to take right before bed. Use it to help settle into a great night's sleep, or anytime you feel overwhelmed and in need of calm. This class can be done either on a yoga mat or even in bed to allow yourself to fall into a deep and restful sleep. On this journey, we will explore what needs to be released and let go by focusing on the breath to connect and ground through the body. We will explore a little activation of the body to bring awareness, then a deep relaxation with some juicy restorative yoga poses. You will need a strap or a long towel.
---
Join the Wellbeing Revolution
This is your yoga, your way.
Build a happier, healthier, more sustainable life.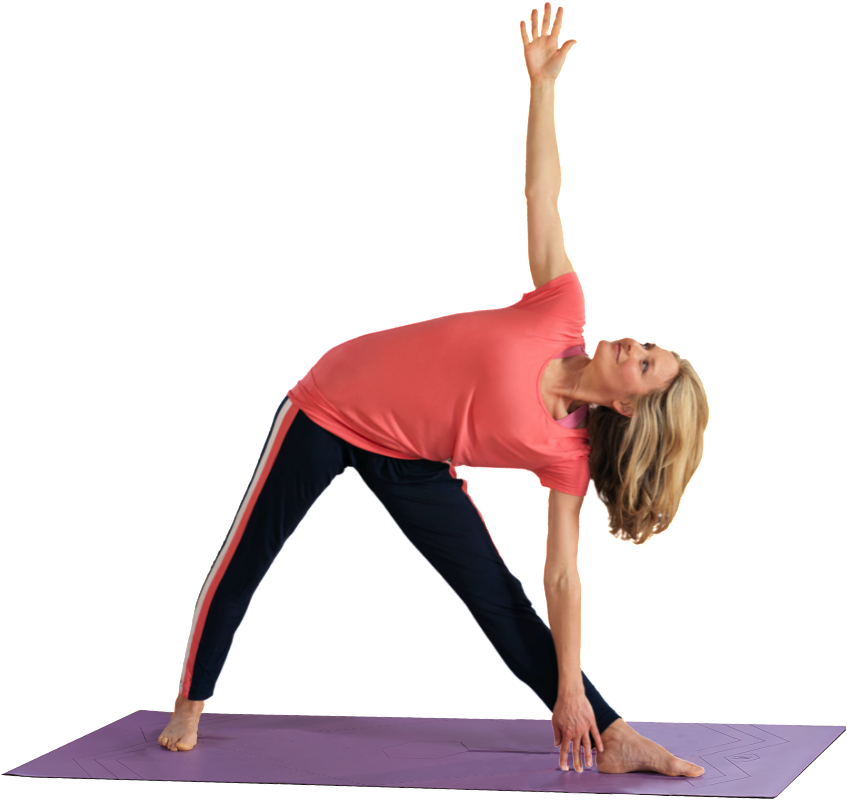 Then subscribe for £15.99 per month. Cancel anytime.