Travel SOS › Kate Walker
Travelling takes a toll on our bodies and minds. Whether you're you're fighting jet lag after a long flight of or spending endless hours on the road, this special Travel SOS video series will help you unravel and unwind so you can feel amazing as you embark on your journey.
05:28

Short Shoulder and Neck Relief Class

A quick but powerful class, done standing or seated, with just a strap. Create relief and release in the neck, shoulders and upper back - amazingly effective if you've been hunched over a computer.

04:57

Waiting for the Kettle to Boil

A short practice designed to do next to your counter top while you wait for the kettle to boil (or a great short class to step away from your desk). We'll do chair pose, quad and hip/glute stretches as well as some deep breaths. A great way to use the time before your cuppa to feel better, stronger and more at peace.

05:43

Five Minute Stress Buster

Just sit down on the floor wherever you are (your office, your kitchen floor, a waiting room or even an airport!) and de-stress for five minutes. You'll be surprised the difference you can feel with very simple breath work, side stretches, twists and deep, relaxing breaths.
44:35

After Work Or Travel - Rebalance And Restore

A cleverly sequenced and rather beautiful simple yoga class to restore and rebalance your spine after you have been sitting at a desk, sitting in an aeroplane or driving for long periods of time. Suitable for beginners and those tired after a long day. You will need soft blocks and a strap.
---
Join the Wellbeing Revolution
This is your yoga, your way.
Build a happier, healthier, more sustainable life.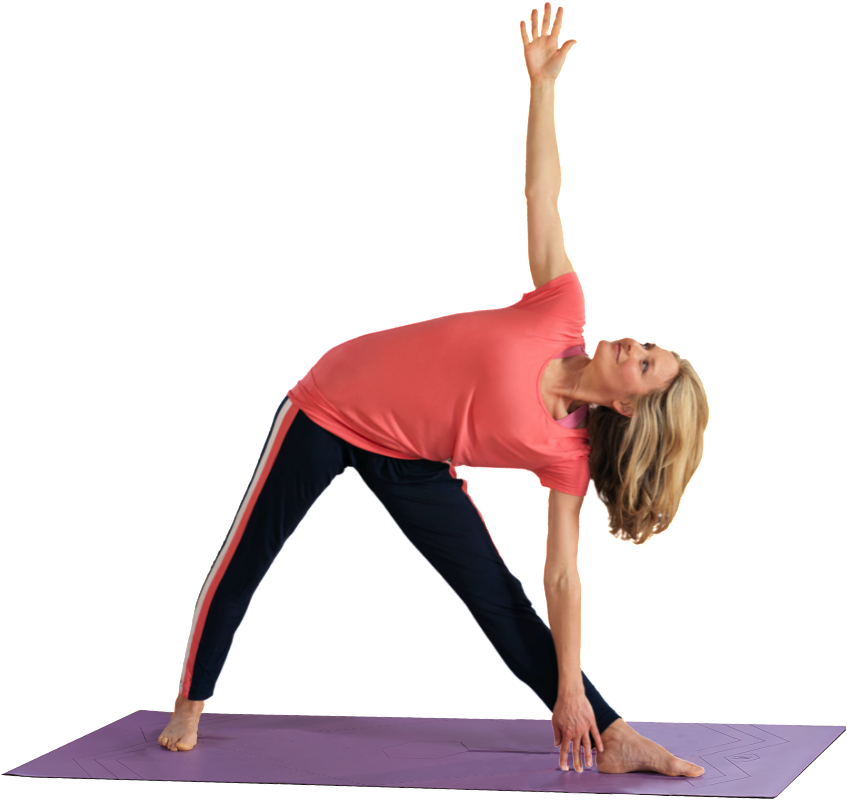 Then subscribe for £15.99 per month. Cancel anytime.