Travel SOS › Lizzie Reumont
Travelling takes a toll on our bodies and minds. Whether you're you're fighting jet lag after a long flight of or spending endless hours on the road, this special Travel SOS video series will help you unravel and unwind so you can feel amazing as you embark on your journey.
08:57

Healthy Back (6) Upper Back and Neck

A gentle class taking place entirely whilst seated, this simple but very effective yoga class to 'unstick' tight shoulders and the neck. Often our neck and shoulders are contorted with use of technology. This sequence finds length in the both sides of the neck and through the shoulder blades. You will need two blocks.

07:32

Healthy Back (5) Spinal Torsion Supine

A simple, but surprisingly tough completely supine yoga class to help with back care. This twisting and strengthening class will help to mobilise your spine. You will need a belt.

16:41

Healthy Back (4) The Middle Spine

The middle spine is often overlooked in our back care. This yoga class uses twists and standing poses to gently mobilise the middle spine. You will need two yoga bricks.
17:06

Healthy Back (3) Supine hips and lower back

A lovely and gentle class all on the back, to create space in the hips and lower back. A perfect class for winding down and getting ready for bed, as well as for when travelling, after a day at the desk, or for when you've had to be seated for long periods.
---
Join the Wellbeing Revolution
This is your yoga, your way.
Build a happier, healthier, more sustainable life.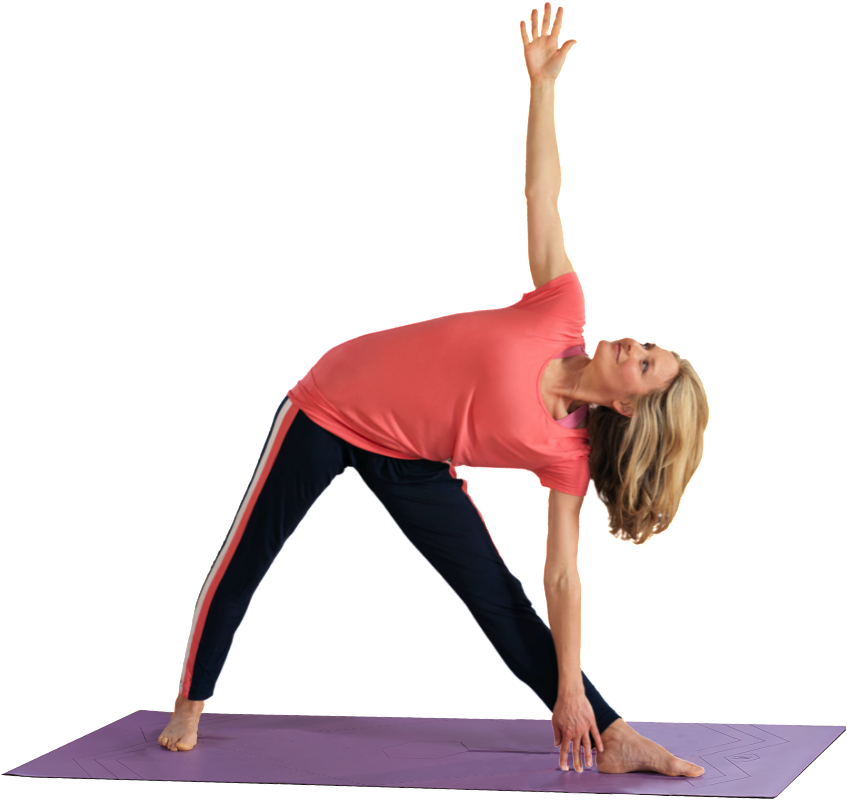 Then subscribe for £15.99 per month. Cancel anytime.