Healthy Hips › Kristin Campbell
22:49

Wind Down Your Day

Wind down and recover from a busy day with a yoga class poses that will actively release your shoulders, hips, hamstrings and lower back. Suggested props are a belt to help support opening your hamstrings and for the shoulder opening, and a block to sit on.

34:53

Wake Up & Glow

Take agency over how you want to feel today and cause an effect on your life. Are you living in reaction to life? It is all too tempting to live up in our heads, entertained by our busy minds only to be reduced to our thoughts. Our thoughts effect our feelings and our feelings cause an affect on our thoughts. We don't get to choose what happens to us in a day, but we can choose how we react or respond to what is happening. How do you want to feel today? How do you want to influence life today? How do you want to celebrate life today? You are the artist of your day, set yourself up for success by taking agency over how you want to feel today, rather than leaving it up to the outer world to decide for you. This is living from the inside out. "Happiness is an inside job." – William Arthur Ward Suggested props: 2 same sized blocks – are always my go to for having under my hands to minimize compression in the soft tissues of my hips in some of the lunge shaped poses.

22:33

Love Your Neck, Shoulders & Upper Back

A simple yoga class, perfect as a bookend as a warm up or wind down to the beginning or end of a practice, even perfect as a post-athletic stretch out, or a break during the day. With a focus on with poses that open your shoulders, hips, hamstrings and lower back. You will be doing some seated poses so if you have tender knees or ankles, I recommend having a block for under your pelvis. We use the wall in this practice, so you'll need to be near a wall as a prop. You may want a bolster for legs up the wall, our closing posture, it feels great under the pelvis, it really helps to support hamstring lengthening. You wil need a block and a belt handy.
---
Join the Wellbeing Revolution
This is your yoga, your way.
Build a happier, healthier, more sustainable life.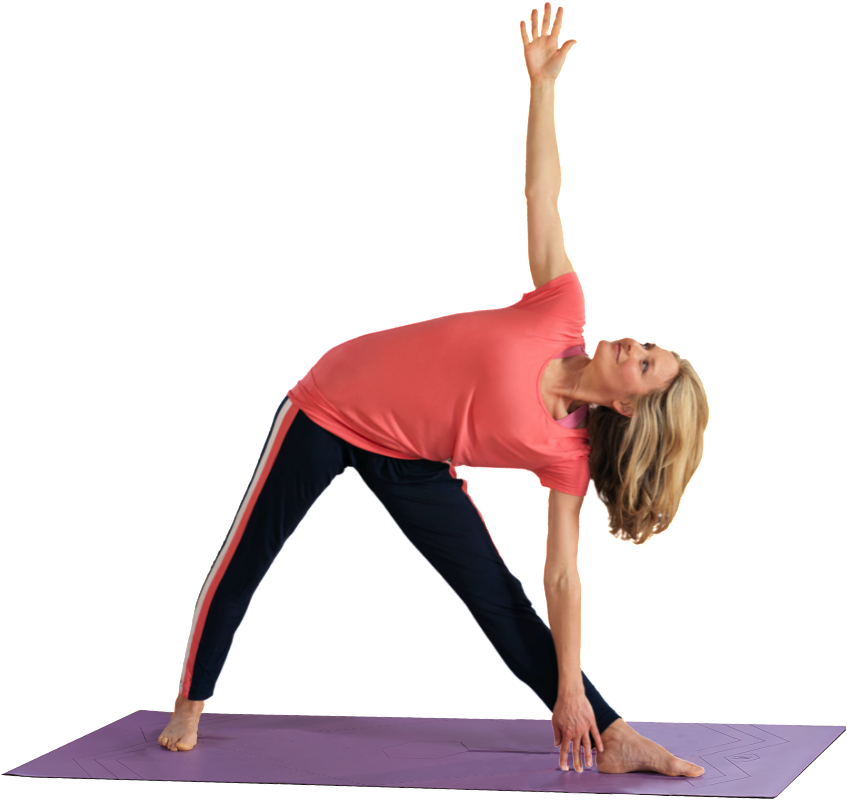 Then subscribe for £15.99 per month. Cancel anytime.