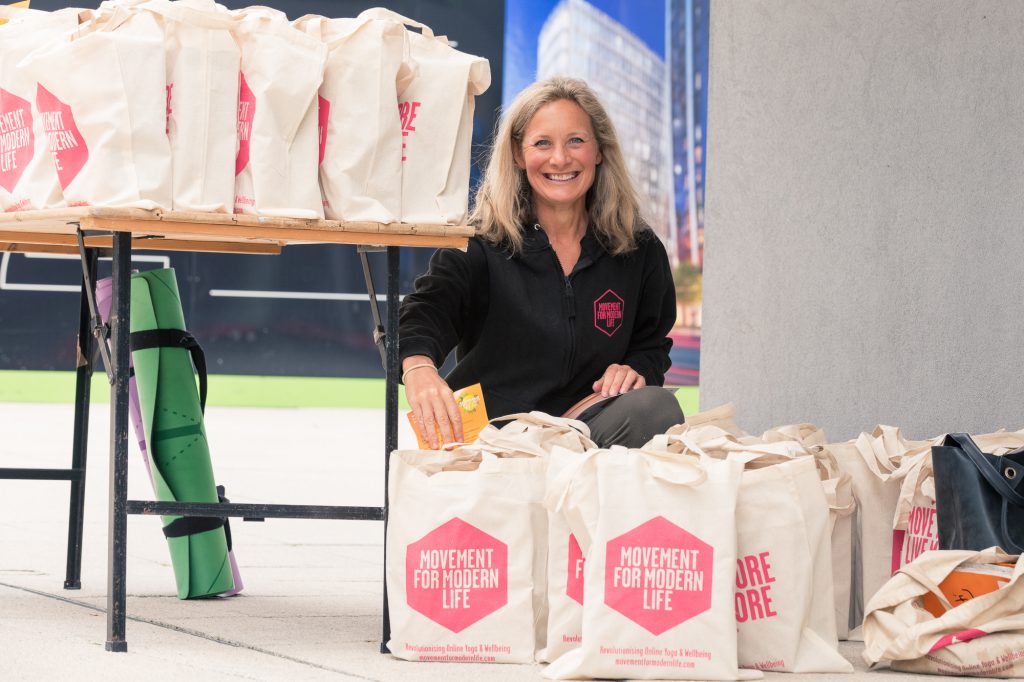 Podcast: Play in new window | Download
Subscribe: Apple Podcasts | Google Podcasts | Spotify | Stitcher | RSS
Yoga Off The Mat - The Movement For Modern Life Podcast
Kat Farrants
Kat Farrants, founder and CEO of Movement For Modern Life, talks with experts in different fields and looks at them from the point of view of a yogic lifestyle. With her discoveries, we learn how to take our Yoga practice off the mat and live a happy, healthy, sustainable life.
In this episode the tables are turned! Rakhee interviews Kat Farrants on all things change.
Kat talks about how she ditched her career in law, found her dharma and started Movement for Modern Life. We also uncover Kat's obsession with transformation and change, and why it's the most important thing in life. Knowing that nothing is fixed, we all have the power to change.
What is it to feel stuck? How is it that people do feel stuck in their lives and how can we change our lives. Kat has experienced being stuck in the wrong job for years, and having come out is now living the life she never dared dream was possible.
How to make that shift? How to move from the life your living to the life of your dreams? Kat shares the practices that helped her to dare to dream, face the fear head on and have the courage to surrender to the best version of her own life and create movementformodernlife.com.