Mindfulness › Mimi Kuo-Deemer
Mindfulness is the ability to be fully present and aware of what we are doing, where are thoughts are without becoming overly reactive. Mindfulness can give us the ability to pause before we act or re-act.
31:47

The Jewel of the Lotus Heart - Yoga,Qigong and Mindfulness

In Tibetan, there's a mantra known as Om mani padme Om, or Hail the jewel in the lotus heart. The mantra suggests that through our practices, we can begin to polish a jewel that resides inside the lotus petals of our heart. When this polished jewel begins to reflect radiant light in all directions, we begin to awaken our innate qualities of wisdom and compassion. This mindfully paced gentle practice will integrate vinyasa yoga, qigong and mindfulness practices that can help the jewel of our lotus heart shine.

29:27

Harmonising Effort and Ease – Yoga, Qigong and Mindfulness Meditation

The Buddha emphsised using right effort in our actions and intentions in meditation and life. This practice looks at how we can approach strength building practices, especially in the legs, using right effort so that we create more space for awareness and less reactivity. We'll also explore the idea in qigong of using intention, not force – or yong yi, buyong l – and apply it through a blend of yoga and qigong forms to explore how we can harmonise effort and ease.

37:02

Turning Toward Awareness: Yoga, Qigong & Mindfulness

Feel centred, grounded and start to fine tune your awareness with this gentle and beautiful fusion of yoga, qigong and mindfulness class with a focus on twists and forward folds. With a gentle start, working with mindful movement, this is a practice exploring how we might work with twists as a way to discover greater ease and space in our physical, mental and emotional experience of being human. With twists, we are invited to curve our awareness inward and we grant ourselves space to learn to respond to whatever experiences arise. From this, we allow ourselves time to build better resources to meet the business of our outward lives.
16:37

Mindfulness Meditation on the Elements

This beautiful, simple meditation class focuses on mindfulness of the body as experienced through our elemental constitutions of earth, fire water and air, space and consciousness. The Buddha taught about elemental practices as a way to train attention but also to wake up the fluidity of our changing experience. Just as the elements of the natural world dance in an ongoing interconnectedness and ongoing state of change, we can also begin to become aware of our body and our experience of it through the elements with us and all around us. Enjoy! Clothing by Rumi X.
---
Join the Wellbeing Revolution
This is your yoga, your way.
Build a happier, healthier, more sustainable life.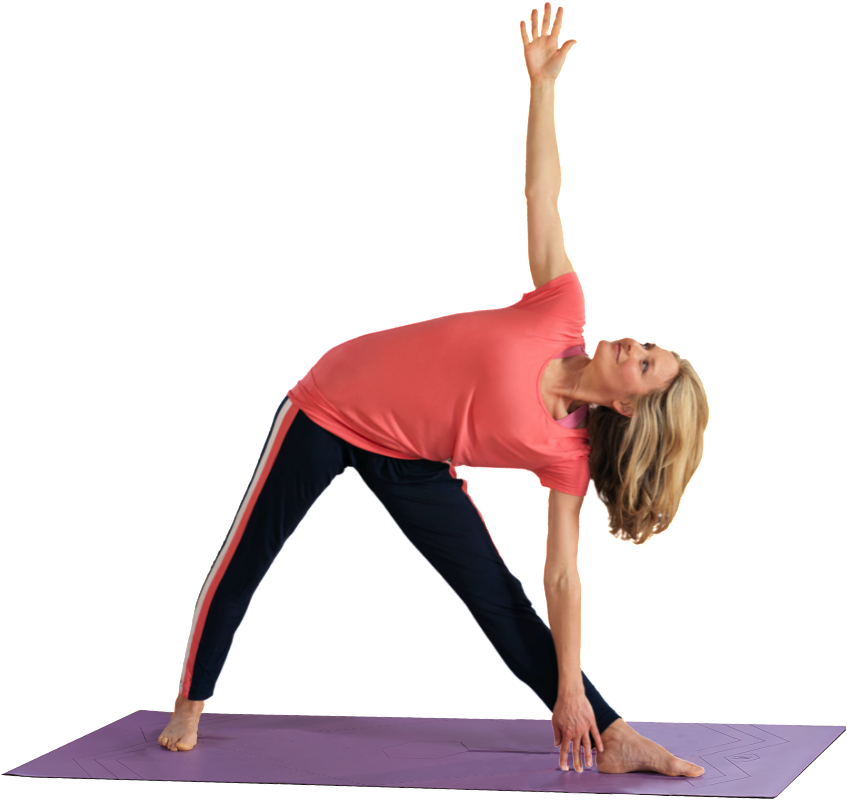 Then subscribe for £15.99 per month. Cancel anytime.