Ready for Bed › Vanessa Michielon
These practices are specifically designed by our expert teachers to help you to sleep. They will reduce the anxieties and stress of the day and bring you to a more meditative state which will give you a much better night's sleep.
You may be surprised at how little movements in the right direction can really affect the quality of your life, improve your night and the next day. Guaranteed.
01:04:43

Slow Down and Unwind for Deep Rest

This feel-good seated and supine yoga class is deeply relaxes and invites us to settle in the rest and digest state of the nervous system and to allow ourselves to be exactly as we are and who we are. By exploring hip-opening postures, such as Dragonfly and Reclined butterfly and practicing Box Breathing your muscles will release and your mind recentre. You will need 2 bricks, a bolster or a couple of cushions, and a Yoga belt.

55:33

Calm and Restore for Better Sleep

A peaceful, calming yoga class with breathwork and longer held stretches. Quiet your mind ready for a good night's sleep. Let go of external distractions and embrace silence and stillness, to prepare for a restful sleep. In the breath work section we will learn how to lengthen our exhalation to support our relaxation response, and then enjoy a series of Yin and Restorative Yoga poses, including Legs up the wall and Sleeping Swan, which will help us drop into our body and ultimately quieten our mind. You will need a bolster or a couple of cushion as a support,and forlegs up the wall, you'll need to be near a wall or a sofa.
---
Join the Wellbeing Revolution
This is your yoga, your way.
Build a happier, healthier, more sustainable life.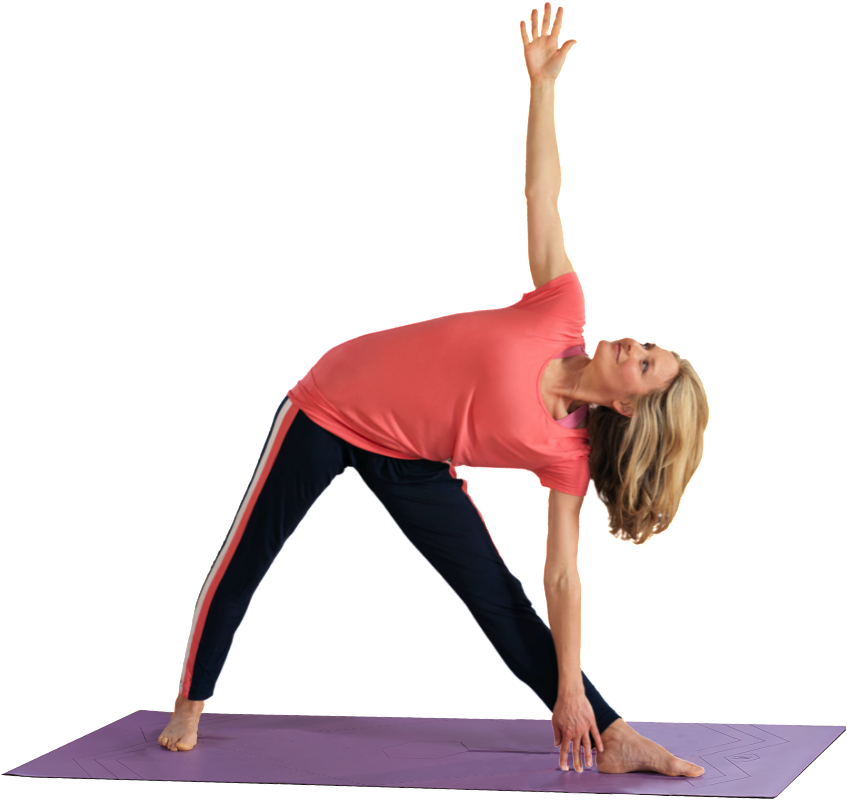 Then subscribe for £15.99 per month. Cancel anytime.