If you've ever wondered how yoga can help those affected by cancer, then this is for you. For Breast Cancer Awareness month in October, we asked yoga for cancer care specialiast, Barbara Gallani, for her thoughts.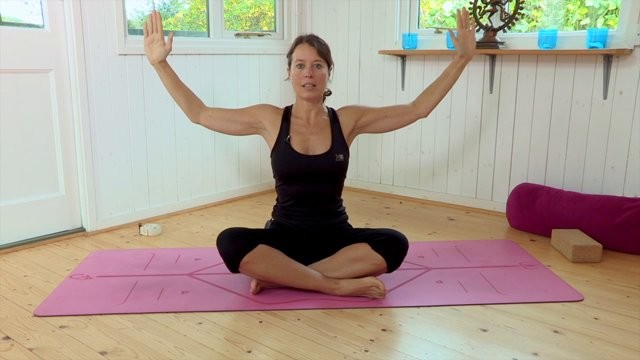 Barbara writes…
Many, many people are dealing with cancer: patients, carers, their families and friends, doctors, nurses, counsellors and therapists, researchers and nutritionists, make-up artists and designers of bras and head dresses… There is a whole world of pretty determined individuals devoting their professional life or free time to beating the illness and to providing support in any way they can.
Specialist Classes
In my experience, I found that great support can be provided through yoga classes specially conceived for people affected by cancer. Such classes are developed with a strong awareness of the physical changes linked to cancer surgery and to different types of cancer treatments.
These can manifest as limited range of movement, stiffness of the joints, shortness of breath, dizziness or reduced sense of balance.
Gentle movements and targeted stretches can help ease some of the discomfort and gradually restore mobility and balance. Specialist yoga classes also include the use of breathing techniques, guided relaxation and visualisations to help reduce anxiety, pain and emotional distress.
See the Person
I have been working with cancer patients and their carers for over five years. My first student, and my second, and my third and all the students I have had the privilege to have in my classes have taught me a lot more than I could ever teach them.
They taught, me, first and foremost, to see the person rather than the illness.
Together, through regular practice on the mat and many ups and downs off the mat, we have been discovering the meaning of being present, the great strength that comes from inside us, the power of conscious breathing, the fact that it is fine not to be strong all the time and the respect for other people's choices.
Online Classes
I am very grateful to Movement for Modern Life for making available specialist classes for people affected by cancer so that anyone can find the support they need to reconnect with their body and still their minds as part of their healing process.
>>Check out our Cancer Care Page  for videos with Barbara>>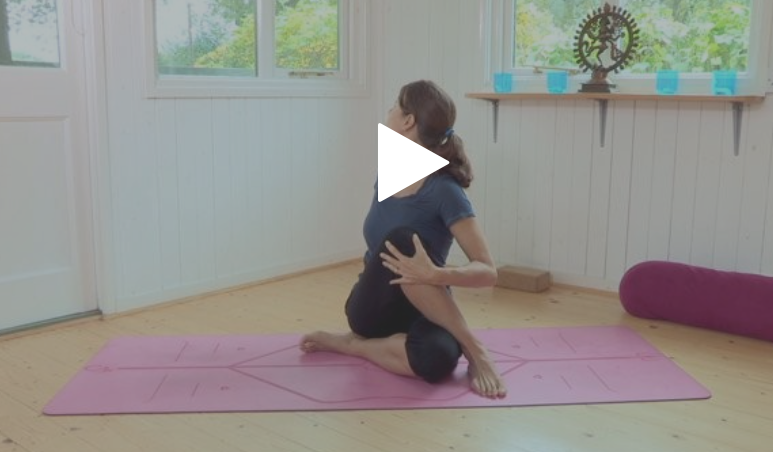 ---
Barbara specialises in yoga for people affected by cancer and has been working with physiotherapists and carers to provide support to chair and bed bound students. Barbara believes that yoga is a precious tool to support cancer patients through the physical and emotional challenges of cancer treatment and recovery. She trained with Laura Kupperman at Yogacampus and is now a mentor on Laura's Yoga for Survivors' course.
---
You might also be interested in our Take Heart Course, specially designed for those recovering from a period of high stress or illness.