We all know that eating more fruits and vegetables is important for our health, but how can we approach that in a way that makes sense for the planet and our wallets as well as for us personally?
Eating locally and seasonally introduces more nutrients into your diet, reduces your toxic load, improves your gut and immune health and brings more awareness of the food you consume. Below are five ways that making local and sustainable food choices can benefit your overall health.
---
---
Five ways that making local and sustainable food choices can benefit your health:
MORE NUTRIENTS
Foods that are grown locally are likely to be more nutritious. As soon as produce is picked, its nutrient content begins to deteriorate, in particular the main antioxidants vitamins A, C and E. Produce bought from supermarkets can be stored for days and sometimes weeks before it hits the shelves, meaning these nutrients are reduced. Sustainable agriculture practices also support higher nutrient levels in food, as crop rotation helps to increase the quality of the soil.
---
HIGHER LEVELS OF BENEFICIAL BACTERIA
Soil-based microorganisms found in locally grown fruit and vegetables help our immune systems adapt and defend themselves from pollen, bacteria and viruses in local areas. Using local honey for example, has been shown to be beneficial for hayfever sufferers.
---
DIVERSITY MEANS A HAPPY GUT
Eating seasonally means that you will be eating a variety of foods, giving your gut bacteria an ever-changing buffet. This means different fibres and phytochemicals for them to feast on, for a beautifully diverse microbiome and improved gut health.
---
GOOD FOR THE PLANET
No packaging, less harmful chemicals and no transit time – eating locally is a great way to reduce your carbon footprint.
---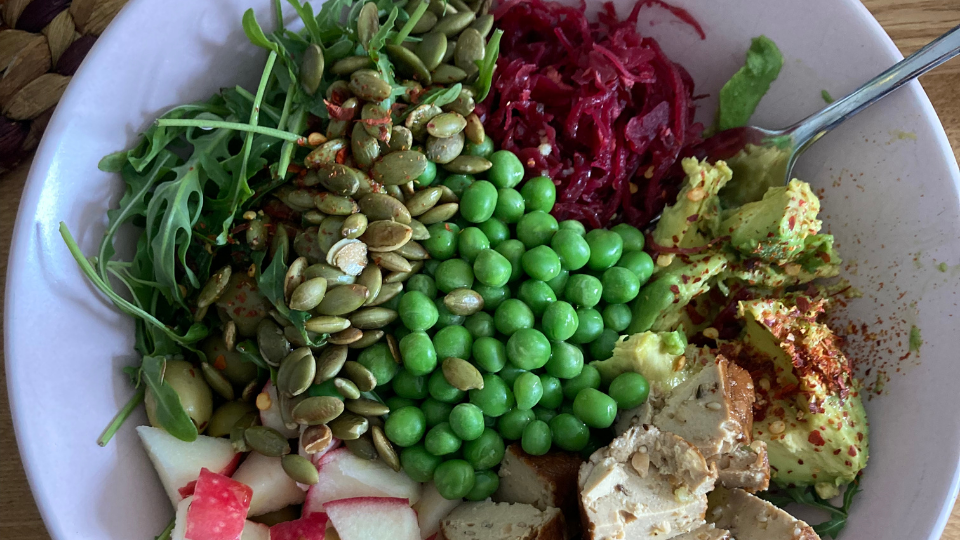 ---
INCREASES AWARENESS AND MINDFULNESS AROUND FOOD
What better way to appreciate the wonder of our planet than a plate full of beautiful vegetables? Choosing, preparing and eating food carefully and mindfully is a lovely way to cultivate gratitude.
---
Top tips for getting started with your nutritious and sustainable food choices:
Seek out your local farmers market.
Check out which companies deliver veg boxes in your area.
Look into getting an allotment.
Start growing your own at home: herbs, potatoes, tomatoes, raspberries and strawberries are all a very easy place to start.
Bulk out your veggies with cheap pulses and beans.
Learn how to ferment, stew, pickle and enjoy your vegetables for months to come.
Get batch cooking and freezing and give a big high five to your former self when you pull a meal from the freezer!
Get a seasonal cookbook to guide you: The Abel & Cole cookbook is a favourite.
---
RECIPE: Kale & Parmesan Salad
Ingredients
6 stalks of kale or cavolo nero
Juice of 1 lemon
2 tablespoons extra virgin olive oil
1 tsp sea salt
Grated parmesan
Stale sourdough
Preparation
Wash, then strip the kale from its tough stalks.
Shred, then put into a large bowl.
Add the lemon juice, 1 tbsp of olive oil and the salt and massage until the kale starts to break down.
Blitz the stale bread in a food processor. Once it looks like breadcrumbs, fry in a tbsp of olive oil and season lightly.
Once you are ready to serve, stir through the parmesan and top with the breadcrumbs.
This makes a fantastic side dish for everything from avocado on toast to a barbecue. It's a great way to use up stale bread, too.
Ready in 10 minutes
Serves 4 (as a side dish)
---
---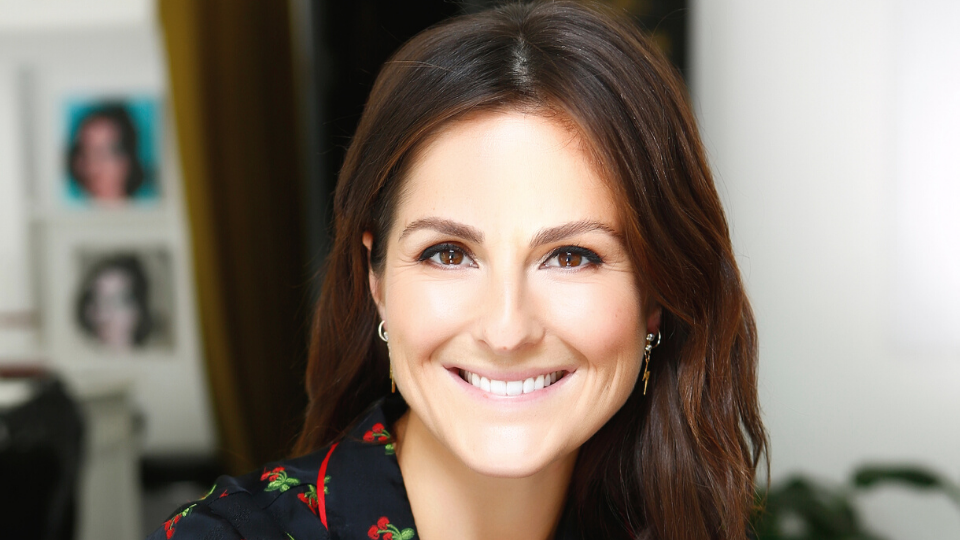 Lindsey Whistler MA, Nut. Dip.
Lindsey is a Registered Nutritional Therapist with ANP and also holds an MA from St Andrews University. Lindsey runs her own practice and consultancy in Bath and online.
If you would like any more information please feel free to contact Lindsey for a free 20-minute call. Contact lindsoloves@gmail.com or DM @lindsolovesfood
SPECIAL OFFER: 30% off an initial & follow up appointment with Lindsey when you mention MFML when booking
---