Lucy McCarthy recommends her favourite classes on MFML which help her to connect to feelings of love. Embodying love is the lynchpin of yoga for Lucy and in this article she explains why.
Lucy McCarthy Recommends
I first discovered yoga when I was living and working in India for 7 months. When I returned home to the UK I knew I had fallen in love with this ancient magical practice and set about finding classes that resonated. It took me a while to uncover what 'my' yoga entailed. I discovered that the classes that really nourished me were those that addressed my mind, body, spirit and emotions. I was enthralled to find out that in this ancient practice of yoga they recommended regularly cultivating and intimately connecting with our highest emotions such as kindness, compassion and above all else love. This made so much sense to me and the more I practiced the more love I felt not only for others but myself too.
My below top 5 short list of videos are those that really invite a deep sense of embodied love both for self and others. And because of that I always leave these classes feeling more open hearted, optimistic and love filled! I hope you enjoy these as much as I do.'
My top 5 MFML classes about LOVE!
I love the self touch in this class and the deep slow embodied exploration of the practice of metta – loving kindness. The beautiful backdrop surroundings also transport me to a very soothed, quiet inner space. Mimi's class is a glorious way to feel and send out loving energy for the well being of all beings.
I really enjoy this class as a reclaiming our loving, tender relationship towards ourself. Using postures, breathwork, sacred hand gestures and sacred sound of mantra to connect and sweetly open our heart whilst celebrating all that we are. A lovely class to come back to anytime you feel your inner critic on the rampage!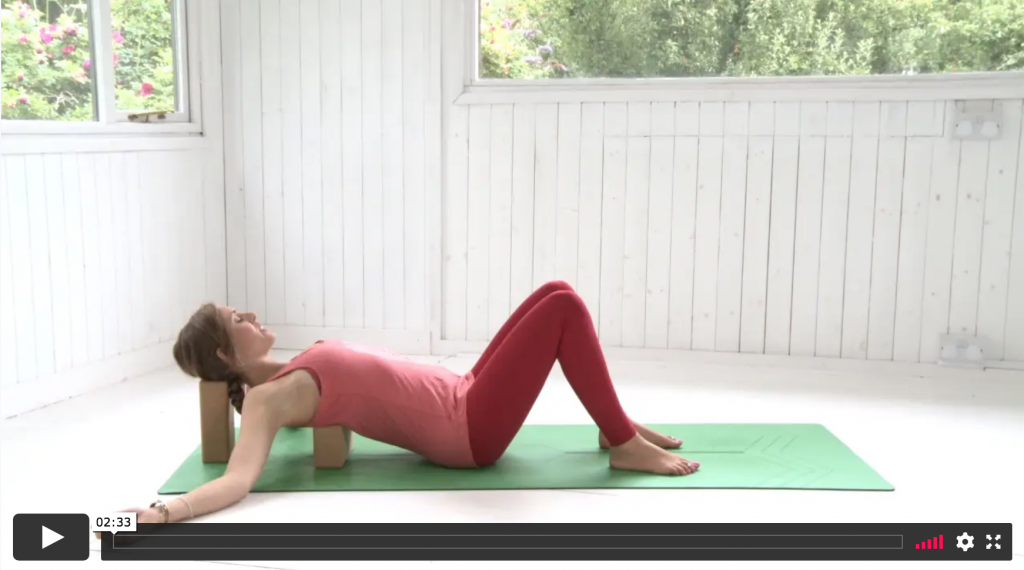 I have always felt that kindness and focused attention and awareness are ways of expressing a deep love for ourself and others. Nikita's class is the most sumptuous invitation to deeply listen and honour your needs of the day and to use the practice to deeply bed in our sense of being enough.
I really love this class of Kristy's for the way it gets us to open up and free any tension or blockages around the heart, chest and shoulders. I find this really allows me to embody a feeling of freedom, expansion and love within my heart space.
This is one of my favourite heart opening classes I teach on MFML. I find both the active and passive opening of the energetic heart centre to leave me feeling profoundly uplifted and with greater ease to access the wisdom and radiance of my heart and the love seated within.
---
About Lucy McCarthy:
Lucy McCarthy discovered yoga on a rooftop in India and hasn't looked back since. After studying Hatha Yoga in India, Lucy trained with Max Strom. Lucy now has over a thousand hours of training under her belt and she teaches mindful, breath and alignment focussed flow yoga. Lucy places an emphasis on the practice as a healing and transformative sanctuary in our lives. Her classes inspire, uplift and provoke curiosity.