When working for long, screen-obsessed hours, keeping healthy at the office isn't always the most convenient option.
By the time lunch time rolls around and you manage to step away from your desk, choosing from the plethora of meal deals can be overwhelming. Which options are healthy and substantial enough to fill you up? In a perfect world, you'd have plenty of time to pack our own lunch box full of nutritious deliciousness, but we all know this is rarely the case.
Lunch BXD, a London-based lunchtime delivery service founded by chefs Anna Pinder and Naomi Twigden, is an excellent solution to our healthy lunch crises. Order in the morning and you'll receive a wholesome, nutritious meal (delivered by bicycle) straight to your desk by 1pm.
Freed from the woes of figuring out what's for lunch, the extra time can be spent moving. This week, we've partnered up with the ladies at Lunch BXD to bring healthy nutrition and exclusive online movement practices to offices around London. With every lunch box, we've included a video link to discover simple movement exercises you can do at your desk to bring you increased focus, improved sleep and extra doses of happiness.
Here, co-founder and chef Naomi shared with us the inspiration behind their food service venture, her daily health philosophies and a delicious recipe for us to try at home.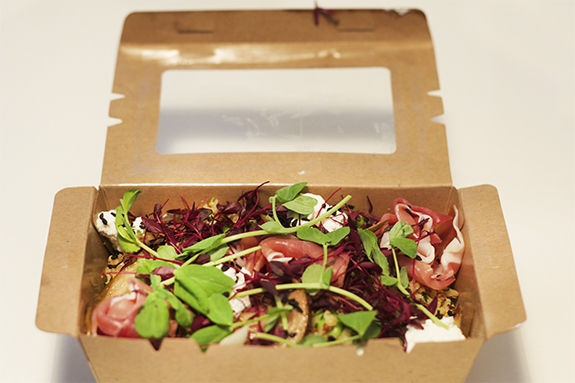 Why LUNCH BXD over regular lunch?
We offer a fresh, wholesome and healthy lunchtime delivery service created by chefs aimed to brighten up your lunch time. The food is designed to be fun and vibrant to eat, but also substantial and energising to fuel your working day. We also work with our favourite snack companies to make sure you have a healthy, tasty afternoon treat too, as well as other goodies from time to time to surprise you in your lunch box – such as this week's Movement for Modern Life exercises and 20% discounted subscription. It's also possible to order the same menus for sharing platters for groups.
Where did the idea come from?
As chefs, we love creating healthy, tasty food at home and having worked in offices in the past, we have found that lunch time options soon become repetitive. We wanted to create a fun alternative based around the sort of food we enjoy cooking and eating ourselves. We also wanted to show that healthy food can be substantial and interesting too!
How do you find bite-sized ways to stay healthy?
Remembering to drink enough water. Regularly snacking on healthy treats can keep your energy levels up and stop you from getting unhealthy cravings.
How do you incorporate movement into your everyday life?
I cycle into our kitchen in the morning, which is about 15 minutes away. When we aren't cooking, we're out and about at meetings, so we're on the move for most of the day. I try to fit in some exercise a few times a week such as a MFML yoga video, run in a local park or a swim – all forms of exercise that relax me too.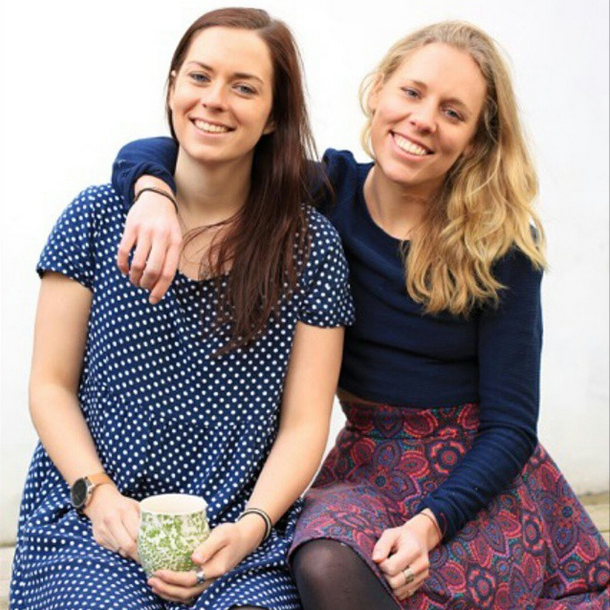 Favourite way to detox?
I enjoy eating an all vegetable diet for a few days if I am feeling a bit run down and groggy. I also just got given a Nutri Bullet too that I can't wait to experiment with!
One key daily ingredient for wellness?
A good bath or long hot shower helps me clear my mind and refocus. Also taking the time to read a book in the evening rather than just watching telly is key.
How do you keep your mind healthy?
Taking time off in the evening – it is too tempting to keep working and I don't think it is good for you or your work, so I try and shut my laptop and put my phone away for a few hours at least.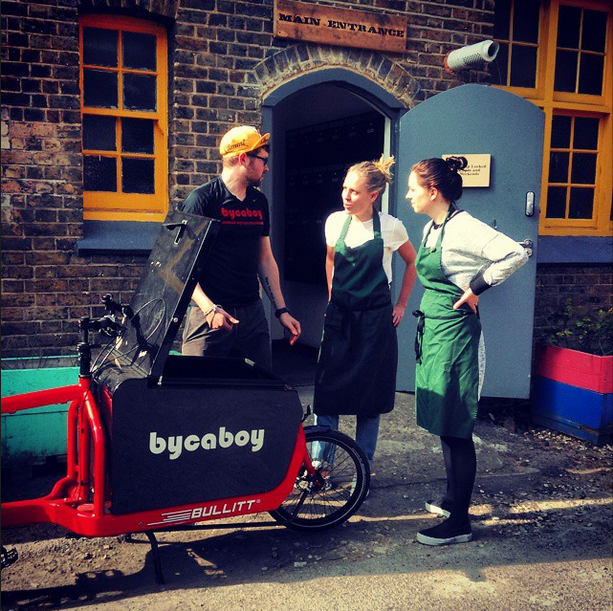 A healthy recipe you think our readers will love?
This is an easy Asian-inspired dish of Teriyaki and sesame glazed chicken with a crunchy broccoli, pea and bulgur wheat base and spicy avocado-wasabi 'mayonnaise'. Sesame glazed salmon, beef and prawns are also delicious.
Sesame chicken teriyaki with broccoli, mixed grains, chilli, wasabi-avocado mayonnaise
Ingredients, per one
Salad:
50g bulgur wheat
70g tenderstem broccoli
20g garden peas, defrosted in a bowl of boiling water for 3 minutes
1 tablespoon chives
½ red chilli, deseeded and finely chopped
10g crispy onion
1 skinless chicken breast
1 lime, juiced
1 t sesame oil
1 t soy sauce
Wasabi-avo mayo:
½ avocado, 1 squeeze lemon juice, 1 teaspoon wasabi paste, salt
Teriyaki Marinade: 1 teaspoons sesame seeds, 1 teaspoon honey, 2 tsp mirin vinegar, 2 tsp soy
sauce, 5 drops sesame oil, 5 drops hot sauce)
Method
Preheat oven to 180 C. Marinate the chicken for 1 hour if possible. Bake in the oven for 10 – 15 minutes until cooked through.
Cook the bulgur wheat as per packet instructions until al dente.
Steam the broccoli for 3 – 5 minutes and blanch into cold water – chop into long pieces
Blitz the Wasabi avocado mayonnaise in a food processor until smooth and taste for seasoning.
Once everything is cooked, combine the bulgur wheat with the broccoli, peas chilli, chives, 

sesame oil, lime and soy sauce. Serve with the chicken breast on top plus any juices and a sprinkle of sesame seeds and crispy onion. 

You can either buy crispy onion in little tubs from asian supermarkets or make your own by slowly sweating lots of finely chopped white onion until very soft, then turning up the heat until brown and crisp.
Did you enjoy your Lunch BXD lunch? Share it with us on Twitter, Facebook or Instagram.
#JoinTheMovement