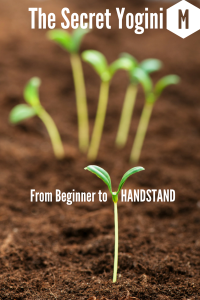 Once you know why you want to do yoga – regularly – there's still the small matter of making practice a habit. They say it takes 28 days to turn an activity into a habit. What that means is that if you make yourself do something for 28 days, it then becomes harder not to do it than to do it. You follow?
The challenge then is to get on the mat for 28 days. I guess we can have Sundays off. 24 of the 28 days. For me, this happened on a seven-week work trip last summer. Poor me, away from home for nearly two months. Living out a suitcase. Away from my nearest and dearest*.
I needed something to keep me grounded and centered. What I used to do when I traveled for work was to put on my trainers as soon as I got to the hotel, whether in Tokyo, Swansea, Ajaccio or Karlstadt, and go out for a run. No matter what the weather. It was a pretty cool habit, actually… But then the old hips started to hurt and it got harder.
Before I went to Brazil, I was practicing yoga maybe twice a week. Sometimes more. Classes and very occasionally at home. I also had the big calorie-burn of horses to look after and a dog to walk. No such cardio stuff in Rio. In fear of turning into a blimp, I committed to six days a week of yoga. I found a studio just around the corner from where we were staying and went three times a week. The other three days I did my practice in my hotel room. The teacher was wonderful**.
He was called Gabriel, had trained in Tibetan Yoga (about which I still know very little) and been practicing for thirty odd years. One of the things he said (I just about grasped it with my limited Portuguese) was that if a pose is particularly hard, do it three times a week for three months and, as if by magic, your body will let you in.
Of course, it's not magic: it's work. But worth it. When I came home, I just carried on that daily practice. Unfortunately, work and geography meant I couldn't get to convenient classes so regularly. So, until I was gifted this subscription to MFML, I was doing it freestyle, off piste, if you like. Which was OK, but this, oh wow, it's far, far better! A new world to explore. A world where we can do and be alone and together…It's special…
The point of the tale – of course – is to encourage you, since you have the classes on tap, to make that 28-day commitment to yourself and your mat.
*Actually, it wasn't that bad. I mean, I rather liked my nights out in Rio. The Copa-Copacabana, the girls (and boys) from Ipanema, caipirinhas in beach bars, samba in samba clubs and football all day every day. But, for the sake of the story, let's pretend I was super miserable, OK?
**He was tiny and giggly and spoke not a word of English. He knew I spoke not a word of Portuguese. It was a pure matter of following the master – and the small number of other students in the tiny classes. The atmosphere was warm and loving – with hug therapy at the end. That's terrapia abraço in Portuguese; I did learn how to say that. And when I left, after my last practice at the little studio, I cried as he and his assistant Karin handed me a DVD and an eye pillow and gave me the terrapia abraço for the final time. I still miss Gabriel.