20 to 30 mins › Kristi Rodelli
29:38

New Mums Series (3) Energise Me

An energising yoga class, perfect to start your day. This class features sun salutations to stretch out, core work to find your inner and outer strength for the day and plenty of twists. Perfect for post-natal recovery and all of us looking to strengthen and energise! You will need a block and a strap.

22:26

New Mums Series (2): Motivate Me

Get motivated with this yoga class, ideal for mornings, which focuses on the core, upper body and legs with breathwork, core work and standing poses. You'll feel stronger, happier and more motivated. Ideal for post-natal strength or for any of us who like to feel motivated and stronger. You'll need a block and access to a clear wall for shoulder opening variations.

26:00

New Mums Series (1) Nourish Me

A yoga class in the Forrest yoga style to open the shoulders and the upper back whilst strengthening the core. Feel your heart opening as your upper back opens. Starting with shoulder openers, then shoulder opening child's pose variation, abdominal strengthening and backbends. This class is perfect for those of us who need an antidote to time at a desk, or have stiff shoulders and upper back, and wonderful for new mums too. You will need two blocks.
29:27

Juicy Core Arm Balances: Part 2

A Forrest yoga class designed to strengthen your shoulders, arms and core, ready for inversions, with the ever-present focus on the breath. Includes Forrest yoga classics including flashy eka pada koundinyasana preparation and the full pose. Although this is undoubtedly a tricky peak pose, for advanced students only, the rest of us can enjoy the preparation and you never know, one day... You will need a block and a strap.

24:59

More Core Less Time

Although Forrest yoga always has a core focus, this class is a short core boost. Suitable for all levels, although you will certainly challenge yourself, beginners and improvers should stay with their own level. A great yoga class for when energy needs a bit of a boost or for when you need to feel stronger from the inside. You will need a rolled up mat, or a cushion can be used.

29:28

Forrest Yoga: Intro to Forrest Yoga

Kristi teaches a short practice as an introduction to Forrest yoga. She teaches the principles of how to work with strength but gently, with a released neck and strong core. She also shows us how to 'turbo' our shoulders in downward dog - your down dogs will never feel the same. A great practice if you don't have much time but need to strengthen whilst you release. Props: A block to sit on
---
Join the Wellbeing Revolution
This is your yoga, your way.
Build a happier, healthier, more sustainable life.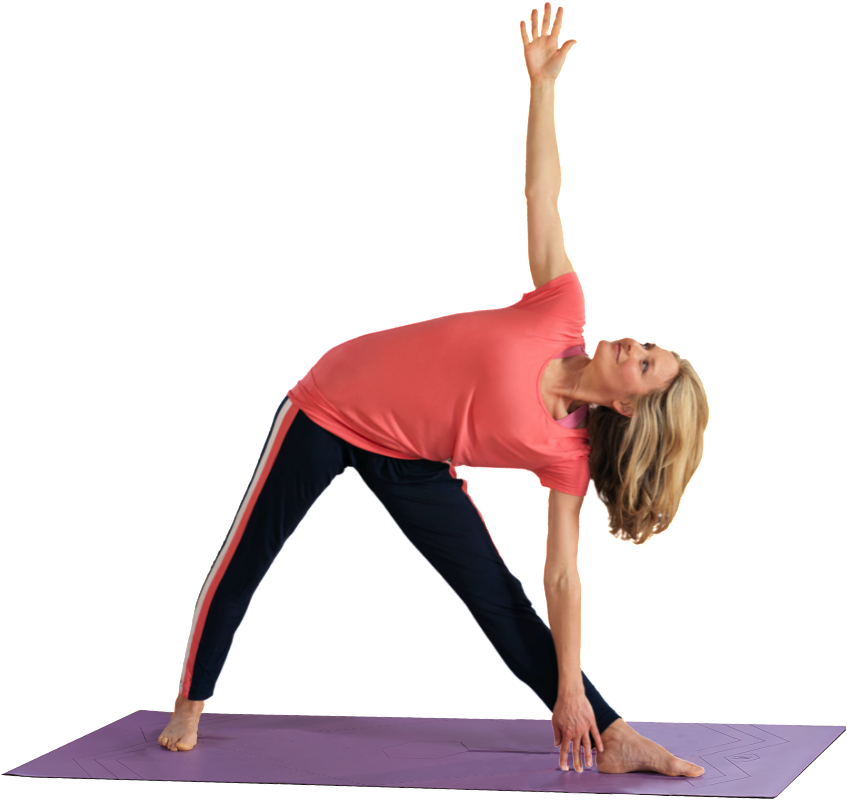 Then subscribe for £15.99 per month. Cancel anytime.