Gentle Yoga › Lisa Sanfilippo
All the videos in this section have been hand picked for those who are looking for something really accessible. Whether your feel like your body is stiff, sore, old or tired, there is something for you here including seated yoga. We also recommend checking out our Yin and Restorative Section for more slower paced options.
06:47

Sleep Recovery Series (4): Simple Morning Wake Up

Keep it simple with a set of simple exercises which can be done anywhere! This can be done in the office, kitchen or wherever you don't have space to lay out a yoga mat, and wake up happier and more focussed. Also great as a pick-me-up when you're at work, these poses and this breath focus will help you wake up easily, and can be done almost anywhere. You'll clear your head, get your circulation going and feel more alert. Use this any time of day as a pick-me up.

20:28

Sleep Recovery Series (3): Restorative Pick Me Up

This yoga class teaches the set up of restorative yoga poses to bring you into the mental and physical states which repair your ability to sleep at night, whilst helping to replenish energy during the day. These gentle restorative yoga poses will gently energise you, perfect for a midday pause or great as a gentle way to start the day. Poses include legs up the chair pose, lying down goddess pose and child's pose. After you've learnt the set up for these poses we recommend you learn the set up and stay in position for a minimum of 3 minutes for each pose. You'll need a chair or a sofa, a blanket, a belt and two bolsters or sofa cushions. Lisa talks us through the set up of these props, and how to use sofa cushions for a comfortable restorative goddess pose.

28:41

Sleep Recovery Series (2): Deeper Sleep Sequence

This sleep yoga class ritual is perfect for evening time to slow you down to get ready for bed, or remedy for middle-of-the-night wakeups. This class is for those who like some deeper yoga poses, and have more mobility. Featuring deeper hip, thigh, hamstring, and twisting poses, as well as seated forward bends. Breath using 'the drop' which lowers physical tension, decreases your heart rate, and dissipates the stress hormones in your body, to prepare you for deep rest. Also good for those who want to prepare for a restorative practice at any time of day. You will need a cushion, pillow or yoga brick.
15:05

Sleep Recovery Series (1): Simple Sleep

A gentle, simple soothing bedtime ritual yoga class. With a simple set of yoga poses which flow from one to the next, prepare for sleep or get back to bed if you wake in the middle of the night. Suitable for all levels, you can do it in your bedroom with minimal space - even in your bed! This sequence reduces physical tension, lowers your heart rate, and decreases the stress hormones in your body to prepare you for deep rest. This yoga class ocuses on all of the major tension hotspots in your body: chest, neck, shoulders, lower back, hips, thighs, hamstrings: pulling the tension out to prepare you for deeper, more restful sleep. Do this class own or finish with a pre-sleep three part breath class or marma point class. Also an excellent prelude to restorative poses for those who find it hard to settle into restoratives right away.
---
Join the Wellbeing Revolution
This is your yoga, your way.
Build a happier, healthier, more sustainable life.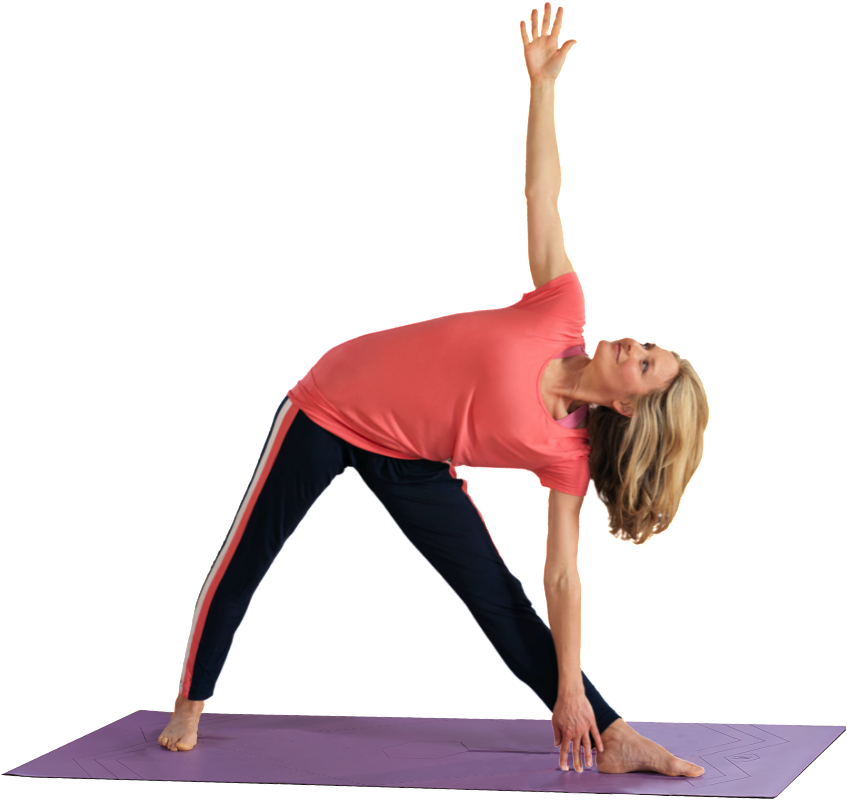 Then subscribe for £15.99 per month. Cancel anytime.