Does just the thought of Christmas gift shopping make you feel overwhelmed and stressed? The MFML team have put together a list of their top 10 favourite sustainable and stress free Christmas gift ideas!
Christmas can be a beautiful time of the year when many of us share time with family, put up pretty lights, play cheesy music and eat lots of chocolate. Yet this time of year is often also accompanied with pressure (especially with Christmas gifts), expectation, and financial stress with social engagements, present giving, and time with (or without) family.
This year is especially challenging with the cost of living and unemployment rising, and an air of uncertainty looming around politics, war, global warming, and so so much more.
This is why we have created the MFML top 10 sustainable Christmas gift ideas. These are 10 sustainable, affordable, and mostly local gifts that the MFML team (Kat, Joanna, Aisha, and Esmeralda) have hand picked. We share these ideas with you in the hope that it will take a load off you this Christmas. We have also chosen small businesses that we believe in and know that each gift bought with support these businesses to keep on offering their admirable and sustainable products. Definitely something the world needs more of this Christmas.
So without further ado, drum roll please for the MFML 2022 sustainable Christmas gift ideas!
---
Top 10 sustainable Christmas Gifts
1. MFML Subscription – Give the gift of Yoga, health and happiness
OK, maybe we are a little biased but gifting a 1 year MFML subscription is really the gift that keeps on giving. There are over 1500 classes, uniquely crafted courses, and monthly live community classes on Zoom. There is definitely something for everyone to enjoy, and you don't even need to leave the house to buy this one (especially good for last minute present buyers!).
Did you know if you're a subscriber you can gift a subscription with 50% discount on the full price?
---
2. Teeny Greeny – the gift that keeps on growing!
Teeny Greeny supply taster Kits as a starter pack to get you started with growing your own microgreens. This makes for a awesome sustainable gift for your green fingered friends.
Sustainability is a huge passion and core value for Teeny Greeny:
Microgreens are more sustainable that most supermarket goods as they haven't been mass produced and transported hundreds of miles.
Add to that you don't need to grow a full plant to get the nutritional benefit of microgreens, which means you are also saving a huge amount of water.
The Microgreen Grow Kits are designed, tested and then created in small batches, meaning there is no waste.
The best thing is this can be done on a windowsill and needs minimal space and time.
---
We love these wellbeing ritual aromatherapy balms by Scentered, 100% natural, plant-based, aromatherapy products. You can choose a balm that best suits what you want to gift e.g. love, sleep well, de-stress. You can also choose a candle to go along with the balm, or even pick a gift set with serval different scents.
Scentered focuses on also teaching us how to use the power of our sense of smell as a tool to direct our thoughts, emotions and actions to live happier lives – what better gift can we offer people we love?
---
4. Nothing Fishy – for the vegans in your life
We are big fans of this Omega 3 supplement for vegans. The omega 3 is sourced from algae, is 100% natural & sustainable AND 100% plant-based & vegan. Nothing Fishy don't believe that health products should be filled with harmful toxins, nor should they damage to our environment, or wreak havoc upon our delicate ocean ecosystems.
Maybe it's not the first thing you think about putting in a Christmas stocking but what better than gifting someone you love vitality and health with a dose of Omega 3, whilst at the same time making a stand towards protecting the oceans.
Check out their range of products – Nothing Fishy
---
5. Yogi Bare – Red Paws Mat
We love these guys and we love this extremely grippy yoga mat. Because no one is a happy bear when they are slipping left right and centre whilst trying to practise yoga.
We also love that the mats are made from eco friendly and natural rubber.
---
6. Kitbrix – something for your adventurous friend!
This company offers lots of kit for the adventurers, but our particular favourite item is the ponchos as they are made from recycled plastic bottles!
What we love about Kitbrix is they are a local UK based company that started simply due to the founder having a need for his own organised kit bag, and they grew from the ground up designing problem-solving products with the adventurer and outdoor sports enthusiast in mind.
Of course we love that sustainability is at the heart of Kitbrix. Products are designed for longevity so this is a Christmas gift that will last and not need replacing next Christmas.
There is also no plastic packaging which is a relief with all the waste around Christmas.
---
7. Asquith – Gift functional, versatile and timeless clothes
We are big fans of Asquith and how deeply they care about their impact on the planet. The clothes are especially designed to help women feel wonderful, the fabrics are eco super soft, made from bamboo, organic cotton and Bambor.
You can choose a gift from their clothing collections knowing that their supply chain supports responsible production, from raw material to the finished item.
---
This really is more than just a Christmas gift, it is an ethical gift that will be treasured, read, and enjoyed throughout the year. This gift is distinctive and unique and offers a message of hope and inspiration.
"I feel when I read it there is hope for the world. I feel that I am among like-minded friends." ~ Resurgence Reader
We love that this is not just a gift of a magazine, but also the opportunity to be part of a global community of compassionate citizens who wish to co-create a just, regenerative and thriving world.
Buying this gift also supports The Resurgence Trust, an educational charity that seeks to protect our collective future and contribute to a world in which humanity can live in harmony with nature.
---
We are all for less waste and reusable products, so here you have our favourite choice of UK based period pants!
Whilst it may not be your usual Christmas gift it is 100% reusable, made from organic eco materials (bambo and cotton), and so bloody (excuse the pun) useful! As four menstruating women we can all say we would love to receive some panties for Christmas!
Check out their range of other eco products, including this great T-shirt and their vegan condoms.
---
10. Plantry – Nutritious and Delicious
A subscription for a friend you know is busy, or having a hard time at the moment, and just isn't getting the time to cook their own healthy, nutritious, vegan meals.
Kat has subscribed to Plantry and absolutely loves their meals! They're all delicious, really amazing quality and vegan. They're just lovely.
Read more about Plantry's sustainability mission and their tree planting project.
---
---
Other ideas for Christmas Gifts
Aside from actual physical gifts some other ideas for sustainable Christmas ideas are, charity gifting, giving the gift of time, and hand making a gift at home!
---
Charity gifting
It might seem so boring to give a gift to your favourite charity, but many charities give lovely packs when you support them, which make really lovely gifts.
Some of our favourite charities:
Gift to your local food bank, your local community project. Local is where all the best things happen!
A fabulous conservation project, Fauna & Flora (Sir David is their V-P)
Of course, Kat's pick is the Dogs Trust, it does so much good for so many dogs.
---
The Gift of Time
Perhaps the best gift you can give to anyone is the gift of time together. Make a beautiful card to commit to a shared experience, be it a day's hill walking together, a day in a spa, or going to a yoga workshop or yoga retreat – the gift of time and experiences are really the best gift that you can give!
---
Handmade Christmas gifts
It seems we're all coming full circle for so many things. We're going back to cherishing the things which take the time and effort to make. Now is a great time to learn some new skills.
Handmade body lotions are really easy to make (sesame or almond oil as a base with your favourite essential oils)
You could try and make super easy Bath Salts using rock salt, almond or sesame oil and essential oils.
You could also get crafty and create a photo collage full of your favourite memories.
Kat's Tip: The essential oils that I use are also from my local farmers' market, I have a lovely local lavender farm which has beautiful, organic lavender oil. It's so nice to know I'm supporting something local as well as gorgeously beautiful!
---
Leave a comment and let us know what your favourite sustainable gifts ideas are – sharing is caring!
Want to read more about living sustainably? Read Kat's 5 small ways to live more sustainably.
---
---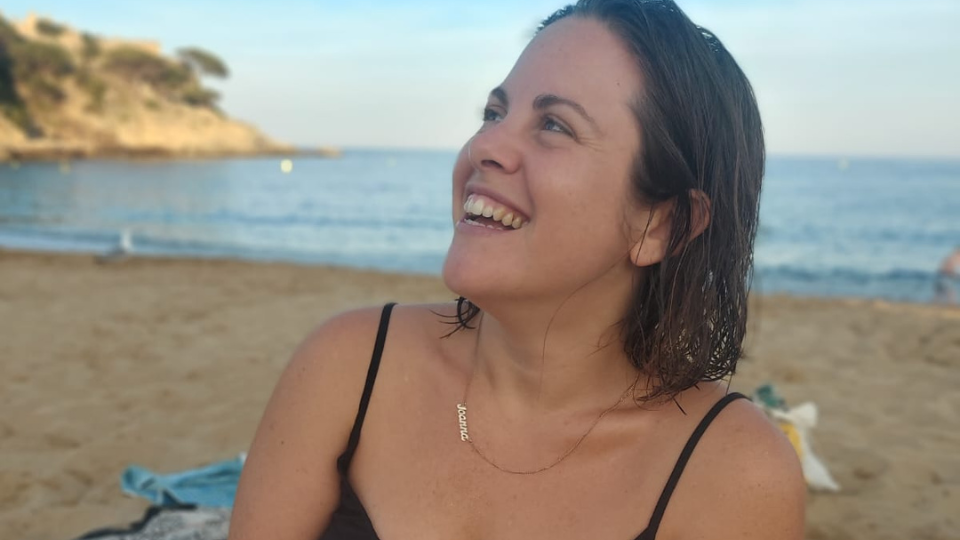 Written by Joanna Gilbert – MFML Happiness Maven, but the whole Movement for Modern Life's team contributed with their favourite gift ideas (thanks to Kat, Aisha, and Esmeralda!). The team took inspiration for these gifts with the idea of making small steps to move into a happier, healthier and more sustainable life.
We hope these suggestions help you take small steps towards a more sustainable, conscious, and stress free Christmas.