From jetlag to eating habits, travelling can take a massive toll on our bodies and minds. As we enter the age of the of the 'digital nomad' where all we need is a stable WiFi connection to keep us connected, how can we adopt habits that keep us healthy while working on the go?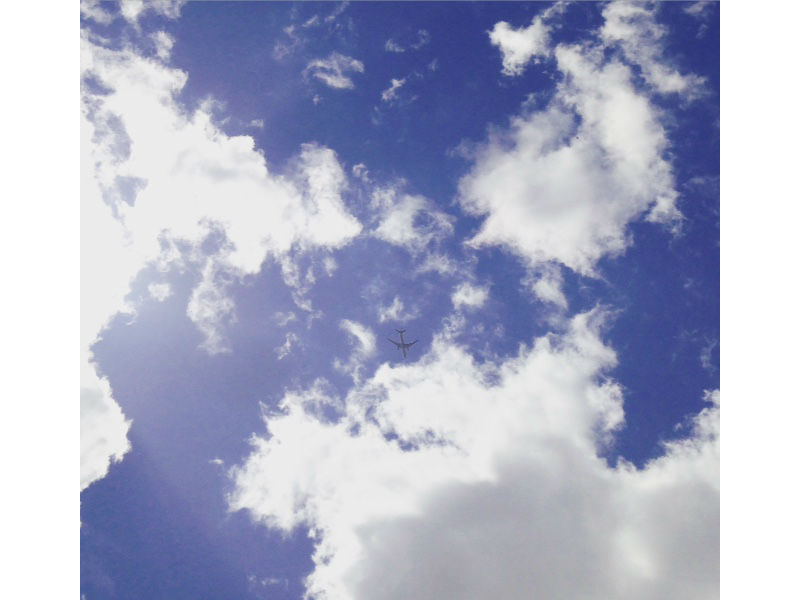 I spent the first three months of this year bouncing between three different continents. The first month and a half was spent visiting family and friends in Thailand, switching between the bustle of Bangkok and the peacefulness of isolated beaches. I returned to London in the midst of winter to meet with clients, sleeping on friend's couches while I subletted my room (nothing is as painful as paying London rent when you're not around). Then, I flew to the States for a month-long business trip, lugging my suitcase between New York, Utah and Miami.
This wasn't a holiday. I didn't take a single day off work, as my job/life allows/requires me to work remotely. I had my 'office' constantly strapped to my back as I sought out reliable wifi connections to set up camp, from hammocks among the rice fields of Northern Thailand to coworking spaces atop of Manhattan skyscrapers.
Working on the go across different climates and time zones is exhausting, but I managed to return home from my journey feeling as healthy and fit as ever. An extreme departure from my daily routines drove me to adopt healthier habits, so that my body and mind could keep up.
Whether your job requires you to spend countless hours on the road or if you're a frequent flyer by choice, a little bit of thought and some modern hacks will help you go the extra mile.
1. PACK LIGHT
When working on the go, you quickly learn how little you actually need. You become a expert at compartmentalizing and making sure everything in your bag serves a purpose. If you're travelling across different climates, try to make pit stops to re-pack or find a somewhere to leave warmer clothes behind for legs of your journey.
If you don't have existing injuries, lugging extra weight around everyday can be damaging in itself. As someone who suffers from chronic lower back pain, the logistics of getting my stuff from A to B is something I need to put some extra thought into. Uber's airport flat rates far outweigh the costs of wading through public transport systems with heavy bags.
Invest in a backpack for your travel/work essentials, as you never know how a day will evolve. For me, that means my Macbook Air, iPhone, chargers, travel adaptor, earphones, notebook, pen, small makeup bag, wallet, and a pair of sunglasses.
Travelling can be the most fruitful way of discovering how little material possessions really matter. Begin your journey as light as possible (if you're anything like me, you'll accumulate more anyways) and invest your money in experiences along the way. As they say, "travel is the only thing you can buy that makes you richer".
Coming home after a long trip, you may find you'll want to reassess your possessions and do a proper spring cleaning!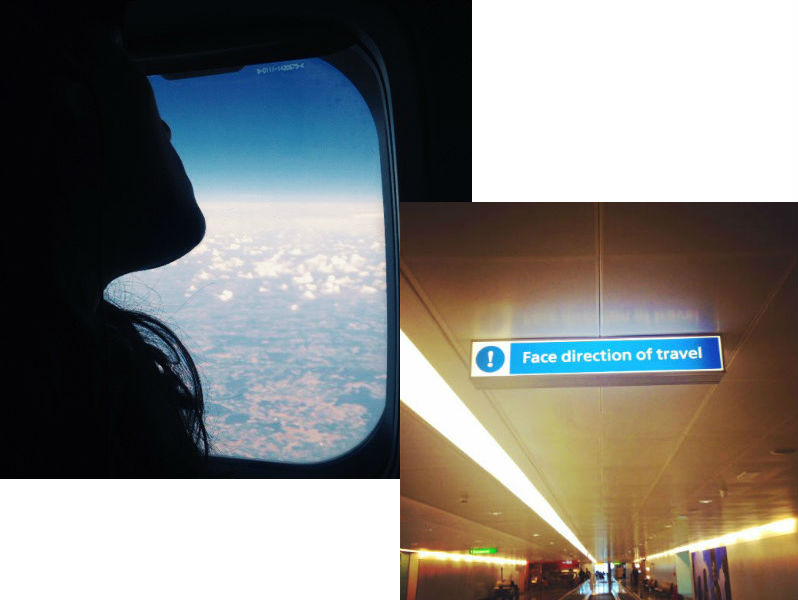 2. PREPARE FOR THE AIR
The days of glamorous jet-setting are long gone. Flying at high speed and high altitude in a sealed vessel can produce a cocktail of negative effects, which we all get a glimpse of in the airport bathroom mirror after touch down
Most airports only serve overpriced and unhealthy food, so you're better off picking up a salad and healthy snacks on the way there. Not only does gas in the stomach and intestines expand as an aircraft climbs, but our taste buds actually become numb too. Research shows the altitude actually makes our perception of sweet and saltiness drop by 30%. Plane food is packed with sodium, preservatives and calories to keep you satisfied in your seat. Yum!
Airplanes are also incredibly dehydrating. Bring your own refillable water bottle and ask the flight attendants to fill it up each time they pass by. Much against popular demand, drinking on airplanes or in airports is a bad idea if you want to feel on top of your game – opt for tomato juice instead.
Pressurised cabins means that lower oxygen levels also contribute to your fatigue, as well as obstruct your blood flow. Investing in a comfy neck pillow made of memory foam is a total game changer. An eye mask and earplugs may well become a saviour for sleep throughout your entire trip, so make sure you've packed those as well.
Most importantly, try to move! Minimal legroom and long periods of immobility can be somewhat counteracted by wearing comfortable clothing, having a stretch in the gangway, rolling your ankles regularly and doing quick neck releases while constricted in your seat. Keep moving and stretching after touch-down to help digestion and get your blood flowing.
3. NOURISH YOUR BODY
Whether you're city tripping on the job or travelling to far-flung destinations, it's likely you'll be stripped of your usual eating habits. There will be much more eating out and boozy catching up, and far less home cooking. Also, when we're tired or inhibitions are low, we're more inclined to grab for greasy food or unhealthy snacks, which will only send you into a vicious cycle of lethargy.
Upon touch down, visit the local supermarket and stock up the hotel mini-fridge with healthy snacks and breakfast items, like fresh fruit and yoghurt. For me, carrying around instant miso soup packages made for a healthy and comforting SOS snack.
Adjust your meals according to your surroundings, too. When I'm in New York, I start my day with an overpriced smoothie before heading into the subway. When I'm in Thailand, I grab a fresh coconut and some freshly sliced fruit from a street vendor before hopping on the back of a motorcycle.
4. KEEP ON MOVING
Nothing revives jetlag or exhaustion as much as keeping active. Whichever way you prefer to workout or stretch out, we're living in a time where you can access your favourite instructors and exercises from anywhere, and for any time frame.
A Seven Minute Workout app will make you break a sweat in your hotel room or AirBnB. Pack a skipping rope if doing extra cardio is important to you. There's also nothing like a wander run, with a killer playlist, to acquaint yourself with new surroundings. Probably the best morning of my year so far consisted of waking up to run through the jungle of Pai, up hundreds of steps, to find a gigantic buddha statue. Taking a moment to breathe, I did some poses and stretches, stopped at a local organic cafe for a healthy breakfast on the way down, and returned to my laptop to conquer the day.
Whether you're a seasoned yogi or don't know your downward dog from your tree pose, Movement for Modern Life is the perfect travel companion. Life definitely changed after I discovered I could carry on taking full classes by my favourite London yoga instructor with my feet in the sand, or that I could fight my jetlag with a guided meditation and yoga sequence. It led me to realise that I don't need to spend a fortune to develop a self-practice, and now I can take that with me everywhere.
It can be a truly rewarding and fun experience to explore how locals get fit, too; join a Muay Thai training in a Bangkok parking lot or drop into a yoga class in Miami's historically hippie Coconut Grove, for example.
Wherever you're going, make your running shoes and workout gear a priority. Take a travel yoga mat or use a sarong – it doesn't matter. Just keep moving!
5. MANAGE YOUR STRESS
Travelling on the job, it seems the days get even shorter and rush by even quicker. It's as important as ever to focus, slow down and de-stress.
The greatest thing about working remotely is being able to determine your own schedule. If you've got a team or clients in tricky time zones, adjust your day accordingly to maximize your productivity. Late night Skype calls? Take the afternoon off to wander and revive. Use online tools like Slack to eliminate endless email threads, Trello to keep your to-do list with you across devices, and Figure it Out to keep your timezones in check.
Technology can help you to get centered, too. Headspace offers an excellent 10-day trial into mindfulness, effective even for those who think meditation is weird. With your Movement for Modern Life subscription, you can access 2 to 15 minute videos that teach different mindfulness techniques to help you adopt moments of stillness into your busy day. Wherever you are, remember to take the time to take it all in and breathe.
In our modern lives, the chances for us to completely disconnect and unwind are dismal, even when taking a holiday to consciously do so. As the line between work and personal life continues to blur and we become increasingly mobile, we're best off adopting habits that elevate us in our day to day, rather than the other way around. Bon voyage!
>> TRY OUR TRAVEL SOS VIDEO SERIES. >>
---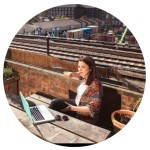 This post was written by Lisa Roolant, a communications strategist, writer, and avid fan of Movement For Modern Life. A 'global citizen' by birth, she is of Belgian origin, born and raised in Bangkok, and has adopted East London as her current home base. She is passionate about the transformative power of innovation and technology in ways it can change our world for the better. Her favourite yoga pose is the tree pose. Follow her on Twitter.