If there is anything which, personally, I value above all else, it's my freedom.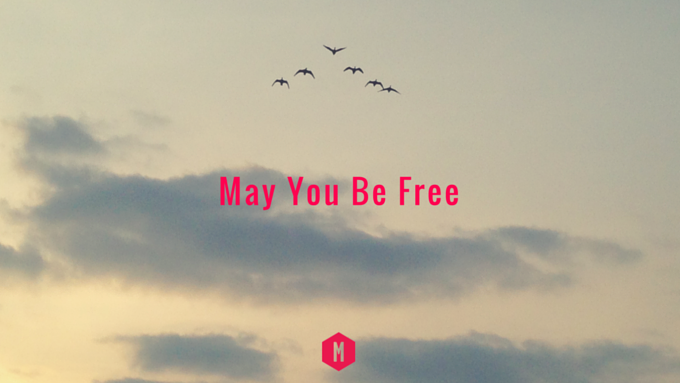 I feel so very lucky to have been born in a country and in a body in which I can take my freedoms for granted. I enjoy an immense amount of freedom to do or say exactly what I like. I am so very grateful to have the freedom that my grandparents and those before them never enjoyed, and as a species us humans have freedom not afforded to any other species on the planet. How lucky are we to be in this privileged position!
In my life, I have chosen freedom above other things. For example, in the ownership of Movement for Modern Life – rather than be funded and owned by a big company who would require that decisions be made which prioritised making money, I have chosen that  the company is owned mostly just by me. I am free to keep the integrity of the company as I had always wished it should be and free to move the direction of the company to my vision. In my life, I put freedom above money, or the promise of money and that, I think, makes for a happier here and now in all respects. Giving up my job as a lawyer, with stability and the promise of a stable income to run a start-up has been such a liberating decision.
That feeling of freedom is unlike anything else. Part of what I really value in my yoga practice is a feeling of personal freedom and spaciousness. After practicing, I feel a spaciousness in my joints, my cells somehow seem larger, bursting with energy and more vibrant. There seems to be space in-between the vertebrae where the bones used to be crunched up and hunched over. My body feels free to move, to take up space, to breath deeply. And that very visceral, physical feeling of freedom changes how I think. I feel more free! Things that were worrying me, somehow seem to slip away – I'm able to get into the 'zone', in which I feel physically and mentally spacious and free. In that zone, I also feel a freedom from boundaries between me and others, somehow we are less separate, more connected and life somehow seems lighter. How lucky are we to have found a yoga practice that creates these wonderful thoughts and feelings of freedom!
This week, we have a practice with Zephyr in which you will feel free and spacious. And we have just released our very first E-Book! If you're new to yoga, or new to practicing yoga at home – check out our FREE Guide! I really do hope you check it out and enjoy. And do please let me know what you think of it.
---
This post was written by Movement For Modern Life's fabulous founder, Kat Farrants