Listen up, lads: yoga is for everyone.
In the run up to Father's Day and International Yoga Day (both on June 21st), we're inspiring more men to roll out a mat. This week, allow us to introduce you to men who aren't afraid to tell you why they practice #yogaeverydamnday.
Meet London-based Clive Fogelman, a recent addition to our Movement for Modern Life teacher roster. Previously a football coach and marketing executive in the sports industry, Clive transitioned into yoga and meditation instructor after discovering the benefits of yoga. He's also working on a book called Life Sequence: A Journey of Life through Asana, a reflection on life through yoga postures. Here, he shares his inspirations for moving and breathing, every day.
How did you first discover yoga?
I really connected with its potential for healing and transformation. After a challenging period in my life at 28 years old, I delved deeper into yoga, meditation and psychotherapy, practices I had began to explore some years before. I went through a process of deconstruction as I explored certain aspects of my life. My yoga practice became a mirror to my life: my attitudes, my feelings and my prevailing thoughts about life became accessible through my practice. With it I was able to experience and play with the prospect of change.
What's your everyday movement philosophy?
I really enjoy integrating breath into my everyday movements, as well as exploring how energy flows through my body when I move. Each day, I try to spend some time just sitting and observing my breath. Whether I'm at home or out somewhere, I find it really helpful for grounding and centring myself.
What motivates you to practice?
I practice regularly because it's allows me to create some space for myself each day, to slow down and be in my body and with my breath. It is an opportunity to let go, to feel and tune into what I need in the moment.
Top tip for creating a habit?
Start slowly and wait patiently: allow the new experience or practice to be integrated in a manageable and convenient way. Create a foundation from which you can explore further
What are your favourite places to take your yoga practice to?
I love practising outdoors in the park or on a beach somewhere. Practising with the ocean in view is always special for me. I also like taking a moment when I'm out anywhere to explore my body discreetly. I also really enjoy getting my mat down at home and practising there.
What motivates you to move more?
Having spent a lot of time unable to move as a result of illness, I feel grateful each day to be able to explore my body even with even the most subtle movements.
Follow Clive on Twitter, Facebook or join his next yoga retreat. 
---
New to yoga and don't know where to begin? Or perhaps you'd like to inspire someone in your life– father, partner, brother– to get moving and breathing? Sign up to receive a short guided practice by top instructors teaching you the basics, straight to your inbox. #21DayYogaChallenge #MoveMoreLiveMore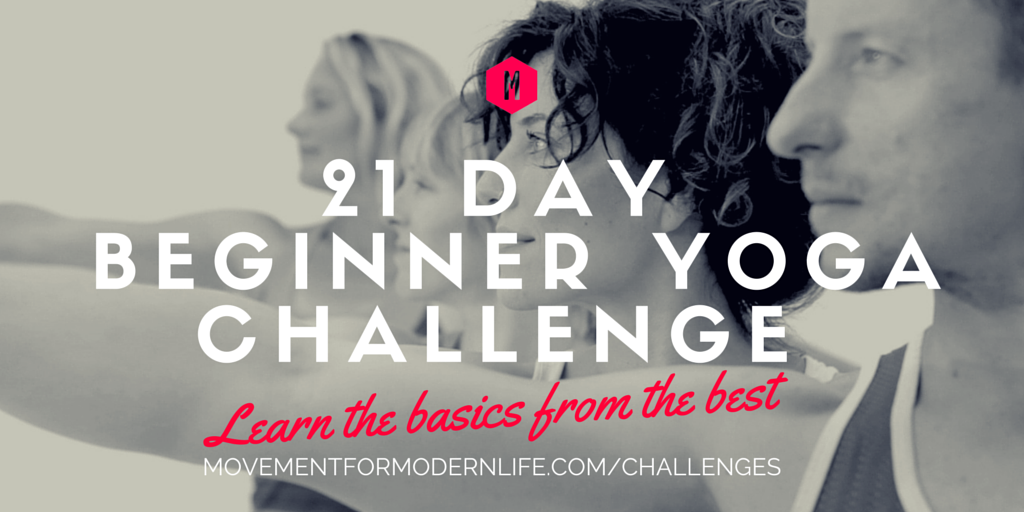 ---