Ever struggled with not feeling quite right? Chances are stress has something to do with it.  Tension headaches, irritability, lethargy, nervousness, the list of symptoms goes on. Read on to find out why this could be happening and what to do about it.
Are You Stressed?
Relaxation is the state of well being you experience when you stop creating tension. Stress is the body's response to any change, whether pleasant or unpleasant.
The secret to managing stress is to move from negative stress which turns inward and causes problems, to positive stress which energises you and acts as a springboard for personal growth.
We have a series of indicators physical, mental, emotional and behavioural which show us if stress is present.
Look at the list below and if you are struggling with more than 3 you could have a problem with stress.
Physical Signs
Increased muscular tension
Elevated pulse
High blood pressure
Cold hands and feet
Changes in appetite
Tension headaches, back pain, dark circles under eyes
Mental Signs
Inability to concentrate
Decreased performance tendency to make mistakes
Increased forgetfulness
Excessive daydreaming
Emotional Signs
Anxiety and depression
Irritability
Emotional outbursts crying
Hostile behaviour
Nervous laughter
Behavioural Signs
Sudden changes in work habits
Insomnia and lethargy
Avoiding work and commitments
Compulsive behaviours shopping, cleaning etc.
What to Do?
An unbelievable 90% of all illnesses are stress related.  The whole idea of it can make you feel more stressed and less in control of your life.  So how can you begin to help yourself?
All the signs of stress can be reversed or reduced by learning to relax.  You can take the first steps at home by looking at your life and making a conscious decision to learn to relax.
Ideas to Help You Learn To Relax
Do something you enjoy hobbies etc
Walk in nature
Listen to calming music
Spend time with your friends
Take a regular yoga class to learn stress reducing breathing and relaxation exercises
Taking 10/ 20 minutes of relaxation can clear the negative effects of stress. There are 1,440 minutes in every day, so 10 minutes is a goal that can be achieved. Make time for yourself.
---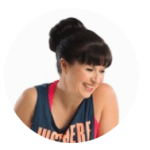 This post was written by Andrea Kwiatkowski, an Advanced Jivamukti certified teacher. She also teaches Yin yoga and Restorative yoga. Andrea is known for her deep philosophical message in her class, interweaving the teachings from the scriptures and making them practical for everyday living. She lives and teaches in Cambridge and runs retreats and workshops in the UK and abroad.  Find out more about Andrea and her work at santoshayog.co.uk