Andrea, one of our top teachers, gives us seven answers.
Movement for Modern Life is all about giving everyone access to the best in online yoga and wellness. We bring together some of most talented yoga instructors and wellness practitioners in the UK and beyond.
Our goal is to help you discover your favourite teachers and the types of movement that work best for you, so that you can continue to stretch your body and mind.
In this bite-sized series, we ask our teachers what motivates and inspires them everyday. Today, meet Cambridge-based Andrea, who you may recognise from her Jivamukti- and yin yoga-inspired videos.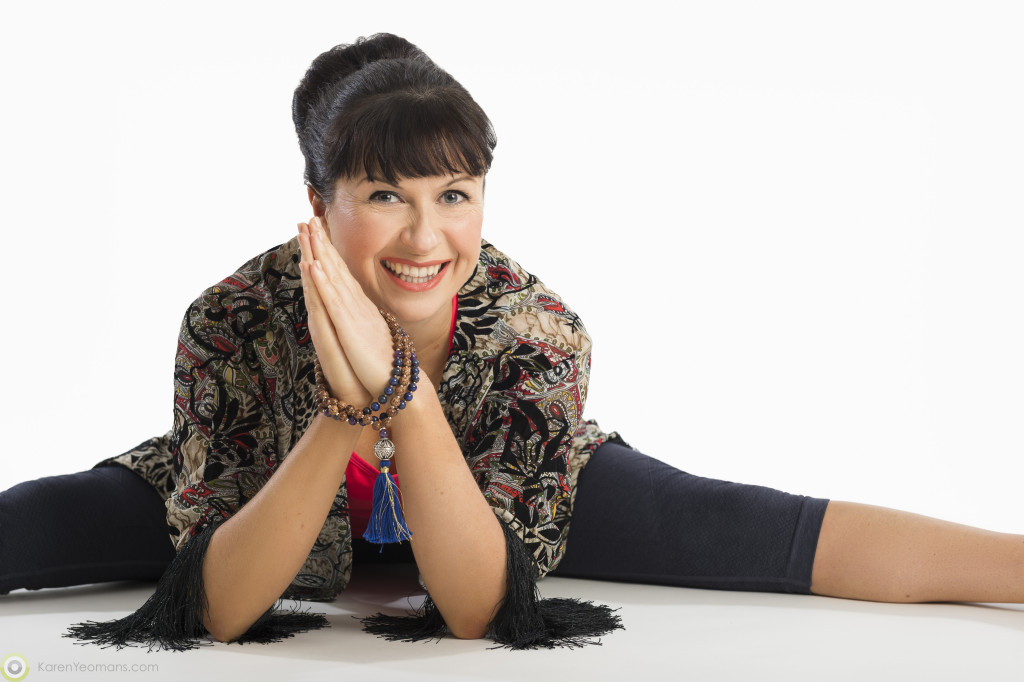 1. What do you do every day to keep moving?
Walk the dog and do yoga.
2. What's your daily ingredient?
Kale – I put it in my juice.
3. Favourite way to detox?
Switch off all gadgets and take a walk in the countryside, or find a beach.
4. How did you first fall in love with yoga?
When I joined a dancer friend to a local class – it was love at first encounter!
5. Top tips for creating a lasting habit?
Keep a diary of your progress – if you write it down, it will help to motivate you.
6. What motivates you to move more?
Freedom in movement is everything – I would like to keep my mobility and strength as much as possible.
7. If you weren't a yoga teacher, what would you like to be?
I'd like to run a dog's home.
---
A well-rounded, soulful and shorter Jivamukti practice with a focus on lengthening and strengthening the spine through backbends. Backbends not only leads to a strong spine but also open the front of the body and the heart centre. This is a practice to cultivate love and giving to others. Try this video now.