Breath Work › Ava Riby-Williams
Far from being simply a physical exercise, yoga encompasses a wide range of techniques and practices.   On this page we are building up a range of tutorials to develop and perfect your skills in the yogic arts of pranayama (breathing techniques) With time these practices will serve to deepen and enrich your work on the mat and broaden your outlook on life. It is also a great practice for stress and anxiety
29:11

Blissful Awareness

An open level meditation practise to balance the soothing and intense energies within you. Using this mediation, we invite you to rest in the peaceful ground of being, getting under all the layers of your personality and lived experience to discover your blissful stillness. This space is the ground of your consciousness and your true identity. You may wish to sit on a cushion or in a chair with a blanket for support during this practice.

41:25

Yoga for Beginners: Embodied Breath

In this beginners yoga class, we explore the notion of embodiment. This exploration will specifically focus on the breath and lungs as we move through yoga poses. Class starts with a breath practice to connect to the body, then moves through half sun salutations and poses learnt in the classes at the start of the yoga for beginners course, presented with new variations. You will need a strap, blanket, brick and cushion.

15:21

Breath Work: Break Down and Breakthrough

A breath break down/breakthrough. This yoga class is a breath work tutorial to feel the breath and discover more about how we breathe. It is semi meditation and semi instructional, with practical tips which could change your life by helping control anxiety or simply staying calm and present. It could be done sitting on a chair or on the floor, at work, at home, or wherever you find yourself today. A great class for breathing and feeling, to ground and to be in the present moment.
---
Join the Wellbeing Revolution
This is your yoga, your way.
Build a happier, healthier, more sustainable life.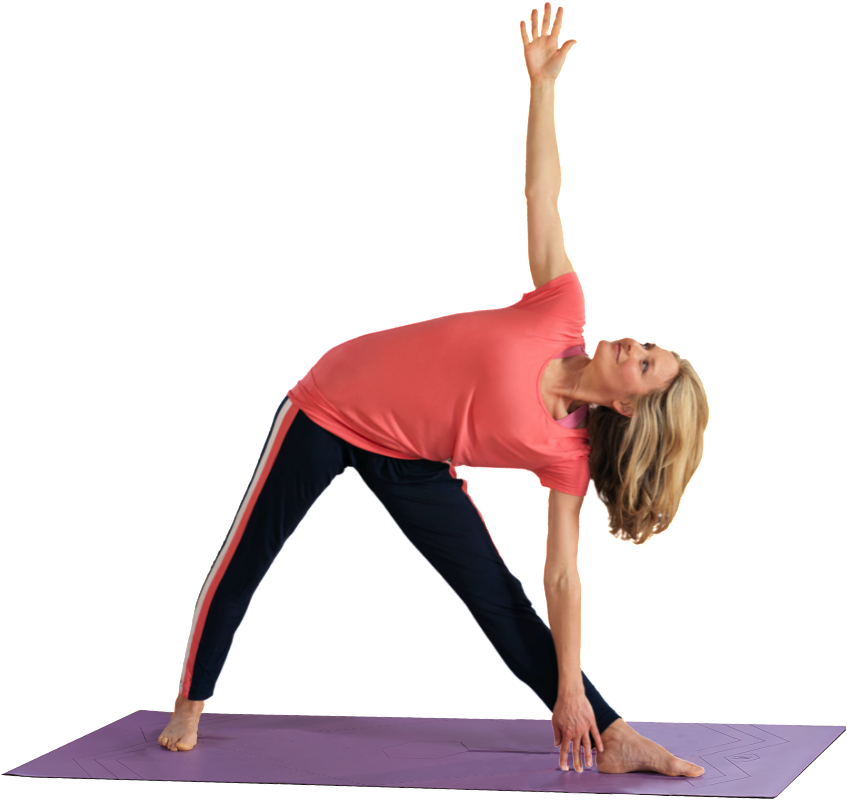 Then subscribe for £15.99 per month. Cancel anytime.