Increase Focus › Nikita Akilapa
30:41

Yoga For Happiness (4): Kindness

In this gentle vinyasa yoga class, the focus is on ahimsa (non violence). In the body, we can work with soft negotiation rather than force or brutality. In the mind, we can be aware of the tone with which we speak to ourselves. Pay attention to what you ask of your body in today's practice; notice when you are forcing it to do something it doesn't want to do / ignoring or overriding body wisdom. Pay attention to the internal dialogue and notice the tone of internal dialogue. Make a note of any recurring thoughts. Finally, write a mantra, something supportive and loving, that you can repeat to yourself (e.g. you are perfect as you are).

48:57

Yoga For Happiness (3): Patience

In this yoga class, Nikita will take you through a slow vinyasa flow with a focus on patience. If you are able to see with honesty where you are, you are able to grow from this point of awareness. But growth doesn't necessarily happen quickly. Expansions will happen a a rate and pace that feels appropriate to the body, the heart, the mind. When we rush, when we push too far too fast, we can often be met with some form of shut-down. Without any harsh judgement of yourself, consider the ways that you could be more patient. It could be moving more slowly on the commute, it could be by allowing your loved ones to do things in their own way at their own pace. Where can you afford to introduce some more patience to your life? You may need a brick.

10:00

Meditation: Soft Pause

In the final part in our Introduction to Meditation Series, we start to watch the top and the bottom of our breath. You'll notice that there are round edges to the inhale and exhale, where each breath gently reaches a peak and then gives rise to the next. Either simply watch these spaces between breaths or gently hold for a moment at the top of each inhale, and pause for a moment at the bottom of the exhale.
14:09

Meditation: Exploring the Breath

In the fourth part in our Introduction to Meditation Series with Nikita, we learn how to explore breath patterns as a means to change the way we feel. Allow the exhale to be twice as long as the inhale to give the body a chance of releasing all the old, to make space for the fresh new oxygenated air to flow in fully. Start at an equal breath (e.g. inhale for six seconds and exhale for six seconds) then increase gradually to a ratio of 1:1.5 (e.g. inhaling for six seconds and exhaling for nine seconds). Eventually, breathing to a ratio of 1:2 (e.g. inhaling for six and exhaling for 12 seconds). Maintain for up to about 20 breaths and then return to normal breath. If you are asthmatic, you may find that it's tricky to get to the full 1:2 ratio at first, in which case stay at 1:1.5. This is another great technique you might want to use as a tool to anchor an anxious mind any time you feel overwhelmed.

07:53

Meditation: Counting the Breath

In the third part in our Introduction to Meditation series, we start to count the breath. Get settled in a comfortable spot, either sitting or lying down, and begin to count your breaths backwards from 20 to 1. Say to yourself mentally, I am breathing in 20, I am breathing out 20. I am breathing in 19, I am breathing out 19, and so on until you reach 1. If you notice your mind has wandered away from this focus, draw it back. If you lose your count, start again. If you manage to get all the way to 1, try starting at 50 next time. You might want to use this exercise as a tool to anchor an anxious mind any time you feel overwhelmed.
---
Join the Wellbeing Revolution
This is your yoga, your way.
Build a happier, healthier, more sustainable life.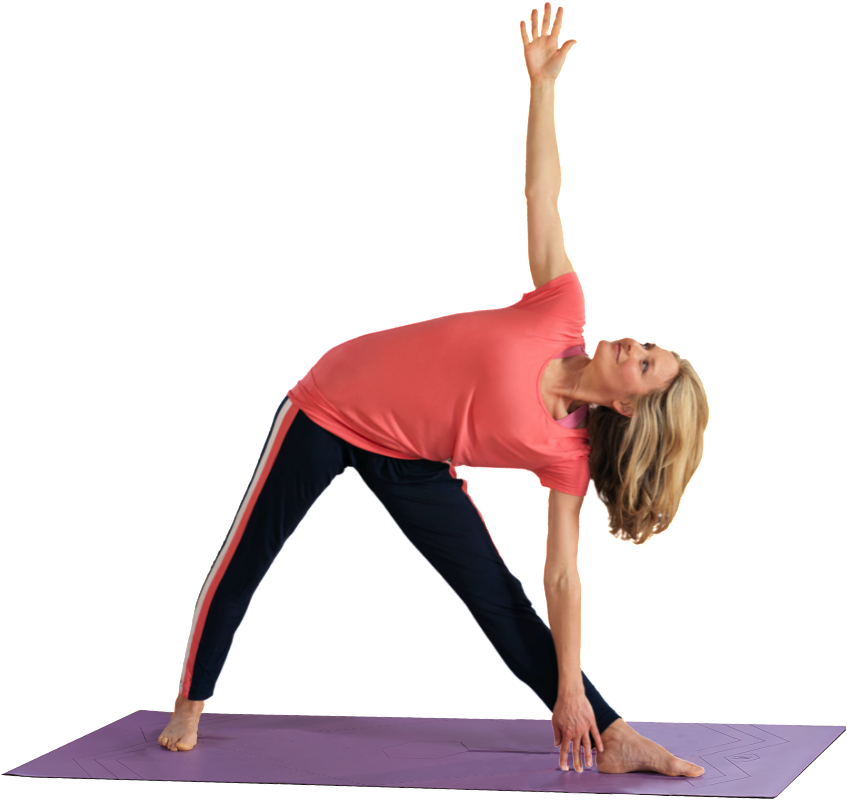 Then subscribe for £15.99 per month. Cancel anytime.