These nurturing tips from our lovely Lucy Bruegger will help you ease into the new season with health and vibrancy.
Now the clocks have gone back, the nights are darker early and the colder weather settles in for good. Autumn can be a time when colds and flus are rife, and our energy can get low and sluggish.
At this time of year, I shift my yoga practice to include more heating poses such as Chair (Utkatasana), Plank, twists and inversions. These help keep my energy up and counteracts my tendency towards slow, heavy energy.
>> Heat Up with the MFML Fire Series >>
I also keep well-hydrated with lots of hot drinks to keep me warm inside and out. And I change my diet to reflect the colder climes outdoor.
These are my top 5 tips to glide seamlessly through this transitional time of year:
1. Practice yoga with lots of twisting to help aid digestion which often gets sluggish at this transitional time of year.
2. Drink fresh, hot, lemon, honey and ginger tea to help keep bugs and colds away.
3. If you run a cold, invest in a kidney warmer – a Japanese traditional trick. It's a single piece of material you wear around your kidneys to keep your internal hearth warm and stoked.
4. Start to eat more hearty foods, such as root vegetables.
5. Take lots of baths, and before getting in, use a body brush to dry rub the skin to get circulation pumping and vital.
*** Bonus tip: get your hot warm bottles back out and enjoy the snuggliest of bedtimes. ***
---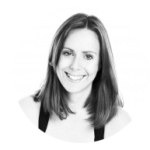 This post was written by Lucy Bruegger, a MFML instructor whose Yoga journey began many years ago on a rooftop in India, and she has never looked back. After studying in India, Lucy trained with Max Strom in America, whom she now assists on his international workshops in London. She teaches Vinyasa flow yoga with significant emphasis on the breath and its healing qualities as well as restorative, pregnancy and hot yoga classes. Find Lucy on Facebook.
---