We all want to be better: move more, eat better, get stronger, be more balanced.  In our everyday lives, this can be challenging. This is why we're introducing something new to the Movement for Modern Life website: our brand new CHALLENGES.
Over the next month, we'll introduce a new range of programmes to help you set an intention and achieve your goal. These will consist of daily curated content, sent straight to your inbox. It's absolutely FREE for Movement for Modern Life subscribers!
Today, we kick things off by unleashing our tried and tested 7 Day Cellular Renewal Challenge to the world. Learn all about what it is and how to sign up below.

Have you ever stopped to think about what's really going on inside of you? The human body is truly the most incredible vessel. Whether you just turned 60, or you're living life to the fullest at 28, your body is younger than you think. Every single day, your body turns over billions of cells.
The cells on the surface of our skin are recycled every two weeks. You effectively have a new liver every 300–500 days. The entire human skeleton is thought to be replaced approximately every ten years.
In other words: you are creating a new you, all of the time.
What a wonderful thought! No matter how run down or out of sync you get with your body, you have the ability to hit the refresh button and feel like a brand new you. In our everyday  lives however, making the right choices and taking the necessary steps can be massively challenging in itself. Between that habitual glass of wine (or two), unhealthy eating habits, and daily stress, where do you even begin? Well, we'd like to help.
WHAT THE HECK IS CELLULAR RENEWAL?
More popularly referred to as a 'detox' or 'cleanse', we prefer to go by the term 'cellular renewal'. We feel this is a more accurate description of what we want to achieve, which is to allow the body to renew itself from within. Everything you do – from the food you put in your mouth to the way you move and even the way you think – feeds information to your cells. It informs their make-up, their functioning and their quality. It's never too late to make a change in how that's done.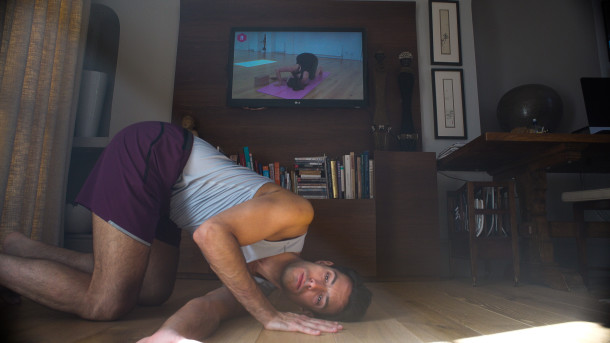 This carefully designed 7 Day Cellular Renewal Challenge was created for you to cleanse your body by way of nutrition, movement and mindfulness.
Sent to your inbox as a daily guide, you will eat detoxifying food, practice yoga, learn meditation techniques and unexpected wellness tips. For food, you will receive daily recipes created by raw food expert and Founder of Better Raw Tanya Alekseeva. You will also practice Jivamukti yoga and guided meditation with one of our brilliant instructors Lizzie Reumont, and more. Whether you're a seasoned health-conscious yogi or completely new to this stuff, the programme is accessible to anyone, and from anywhere.
Are you curious to know what it feels like to be at your healthiest? When your new cells are created after this seven-day cleanse, they'll be squeaky clean and buzzing with energy and vitality! Your energy will increase, your skin will be radiant, and you'll feel more present and alive.
WHAT'S THE CHALLENGE?
We see this as an 'online retreat', since you don't need to break the bank or hop on a plane to feel revived– you can do so in your everyday life. Like the best retreats, everything is prepared for you. You'll receive tips for intention setting, a healing raw food nutrition plan, guided meditations, and yoga practices all jam-packed into 10 emails.
During your cleanse, you'll want to get as much motivation and support from those around you. Join our private Facebook group to receive day to day support from others going through the cleanse. Let your friends and family know your plans and spread the message on social media, if only to let others know you're serious about your pledge! Invite a friend to join you, or share your progress with others using the official hashtag #CellularRT.
Our 7 day Cellular Renewal Challenge is available on our website for you to access at any time, so you can choose when it best fits your schedule. Sign up 3 days before your chosen start day: you'll receive 2 preparation emails, followed by your kick-off email on the night before you start your cleansing.
Join the retreat here, and say hello to a whole new you. For real. 
Read more about it on our blog:
Share your journey on social media: #CellularRT