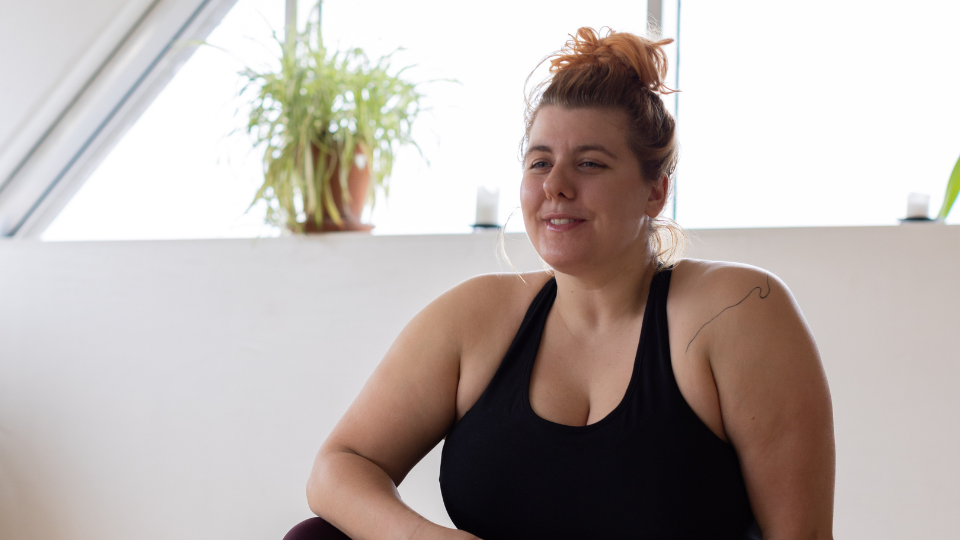 Making the Poses Work For Your Body
Tuesday 7th March 2023 | 6pm – 7.30pm (GMT)
"It is better to live your own destiny imperfectly than to live an imitation of somebody else's life with perfection" Bhagavad Gita
Have you struggled to make postures feel good in your body?
Pushing yourself to look like the teacher rather than feel the posture?
Want to break down posture at a slower pace with time to experiment?
Well then, join Lucy B for Adapting Your Practice! A celebration of each person's unique expression of Yoga Postures!
Part yoga class, part workshop she will break down postures in depth offering lots of options and variations to find versions of the shapes that work in your body.
Her aim is to help you build confidence in your practice so you can adapt yoga classes to work for you wherever you are taking them.
This is open to all levels of experience, first-timers, long-timers and all that is in between.
What will this workshop include:
Grounding Breath work
Warm up and mobility sequence
A breakdown of positions within the flow, with time to explore
Restful postures to slow down
Guided meditation
Lucy is an inclusive yoga teacher and movement specialist who has been teaching yoga since 2015. She loves working with students of all shapes and sizes, ages and abilities. Her aim is to help her students feel empowered in a fun and inclusive space open to all.
Being a teacher in a larger body she has experienced first hand just how intimidating and exclusive yoga spaces can be which is why she aims to create a friendly and warm environment with a focus on how the postures feel, rather than trying to all look the same. Lucy strongly believes that movement is joyful and that yoga class should be a judgment free zone. You can find out more about Lucy here.
Can't make it live?
We will be offering a on-demand playback of the workshop for 14 days afterwards, so you don't have to miss out!
Cost
£20 for subscribers
£25 for non-subscribers
£10 for concesssions
BOOK NOW
Questions
If you have any questions about this 'Making the Poses Work' Workshop with Lucy Bishop, drop us a message on support@movementformodernlife.com
---
Terms & Conditions
Practising safely
The live online workshops are for your education and your enjoyment only. You are participating in the live classes at your own risk. You are encouraged to to take breaks when needed and/or when in doubt, don't do sequences that you are even a little concerned about. If you have any health condition, please seek medical advice before taking any form of exercise. If you have any concerns, please let us know before the workshop starts.
If you feel unwell in any way or if you experience any discomfort during class, please stop the class and consult your health practitioner immediately. Remember that yoga is mostly a journey off the mat and into life, and it is a journey about taking responsibility for our own actions and cultivating self-knowledge. Only choose exercises which will nurture and support you, and please take responsibility for yourself and your current abilities during your practice. Remember that each day is different, and even if yesterday you were able to perform a movement, that is no indicator that the same exercise is possible today. Please move within your comfortable limits and if you're in any doubt whatsoever, please seek medical advice.
We are not medical practitioners and we do not seek to offer medical advice. Please consult your healthcare practitioner before starting any new exercise. This is particularly important if you have any limiting condition or are, pregnant, nursing, regularly taking medications, or have any existing medical conditions. We do not accept any liability whatsoever for any injury or damage, either during or after this retreat. Your participation in this retreat is entirely voluntary and at your own risk, and you agree to abide by the T&Cs of Movement for Modern Life.
Payment
Your secure payment will reserve your place on this workshop. No refunds will be made.
Your data
By signing up to the online workshop, you consent to us adding your name and email address to our marketing database. If you do not wish to receive emails from us outside of this workshop, please do let us know and we will be sure to remove you from our database.