If you've had your eye on one of our alignment mats, now's the time to take action. We're no longer making our popular MFML mats and only have a handful left, so why not bag yourself a luxurious, alignment and eco-friendly yoga mat?
We think our mats are pretty special and here's why:
Our mats have 4-4.5mm of cushioning to protect your joints. We really appreciate the extra support.
This natural rubber PVC free mat has a thin top layer that keeps your grip on the mat. We know how frustrating it is when your hands slip all over the place as you're trying to find your focus in downward dog. This mat means you can focus on your yoga and not on staying in a pose!
Some people find it useful to have an extra alignment guide particularly when stepping out wide.
Our mats are made with natural rubber, is non-toxic and manufactured free of the top six most harmful phthalates, this mat is a healthy choice for both you and the planet.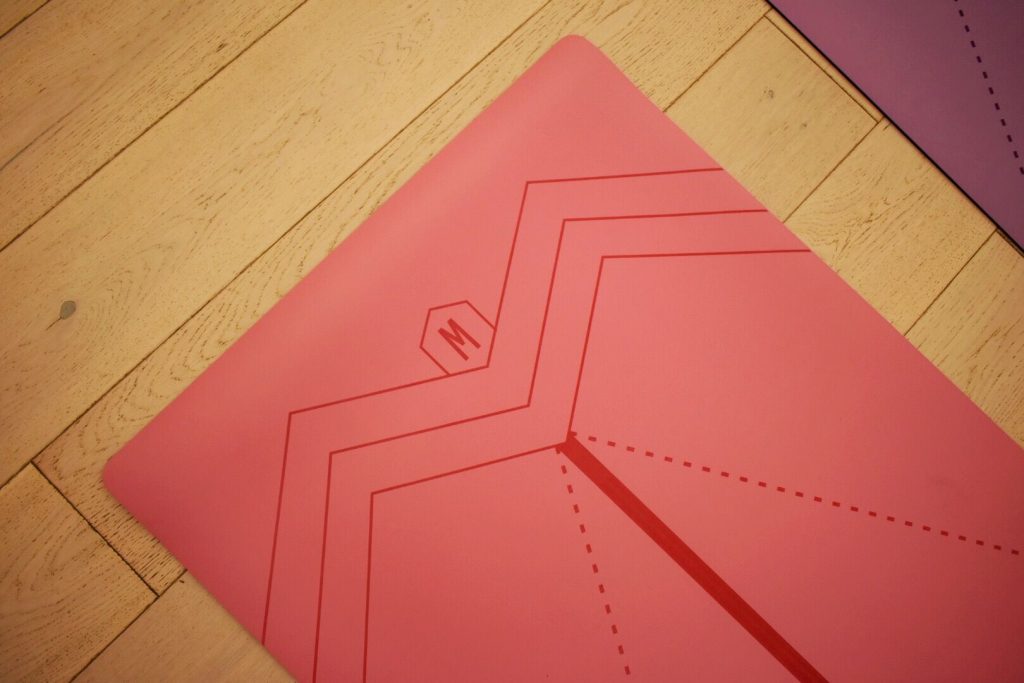 Materials
PVC. Latex Free* 6P Free: Free of DEHP, DBP, BBP, DINP, DIDP, and DNOP phthalates.
Size Dimensions
Standard Mat: 180cm x 65cm x 4.0mm
Care for your mat
Roll your mat with the colour on the outside and let it dry properly before rolling it up.
To clean your MFML Yoga Mat simply mix one drop of dish soap diluted into a large bowl of water. Then gently wipe the quick-drying surface of the mat. Do this only after 8-10 uses, depending on how much you sweat. Take Care not to soak it when cleaning it. Do not dry in the sun.
Avoid using any oil-based products over the absorbent top layer of your MFML yoga mat, as it is porous, it will penetrate and stain. Find our yoga mat care guide here.
Cost
Standard mats cost: £45 plus £6.99 postage (In pink only)
How to Order
Simply choose your colour below to begin your order:
---
Once you have placed your order, we'll be in touch to let you know when your mat will be dispatched. If you need your mat urgently, or you have any questions about timings, don't hesitate to get in touch with us support@movementformodernlife.com and we'll arrange the first available convenient time slot for you.
Refunds will only be accepted within 14-days and where the mat is returned in it's original packaging. Where the mat is defective, please write to us to let us know the problem, then return the mat to us and we can refund you.