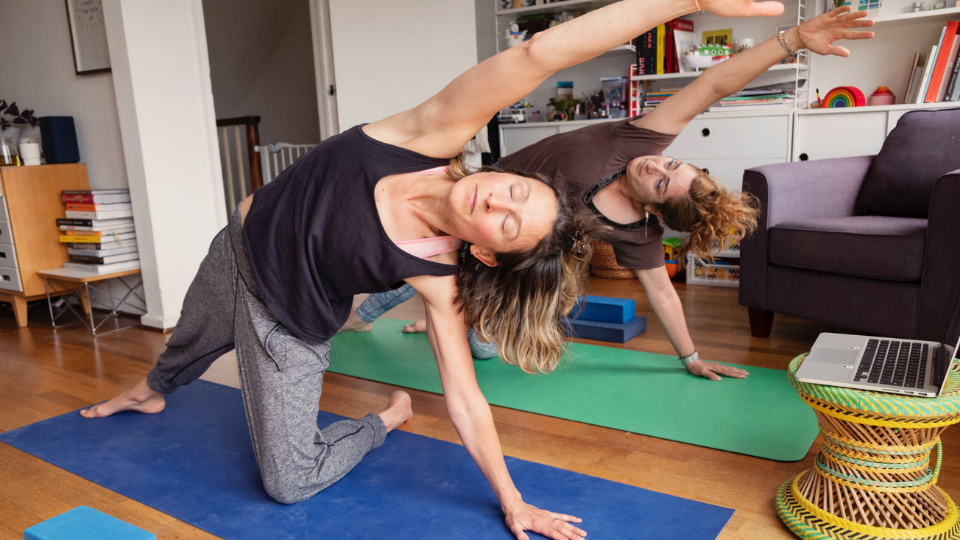 Monthly Live Online Yoga Class for Subscribers + Bring a Friend
Sunday 30th April 2023 // 9.30-10.30 am (BST)
Part of being part of MFML is moving and breathing together. As well as having access to a library of 1,500+ 'on demand' classes, we're so chuffed to offer our loyal Movers a regular live online community class. Although the class is free, if you wish to pay for ours and the teachers' time, we would appreciate that, purely on a 'Pay as you Feel' basis.
Join Norman Blair for an easeful and gentle start to this Sunday morning!
This one-hour class will begin with some gentle body movements that are designed to be accessible and available for all participants.
This is about including ourselves as we actually are (rather than how we might want to be or how we have been in the past).
Then from this ground of accessibility and inclusivity, hopefully this practice will help us to become more connected to our bodies and more appreciative of our body experience.
The class will conclude with some Yin yoga poses.
This class will include:
Gentle, accessible body movements
Connection to our body
Yin Yoga poses
This class will be suitable for all levels.
---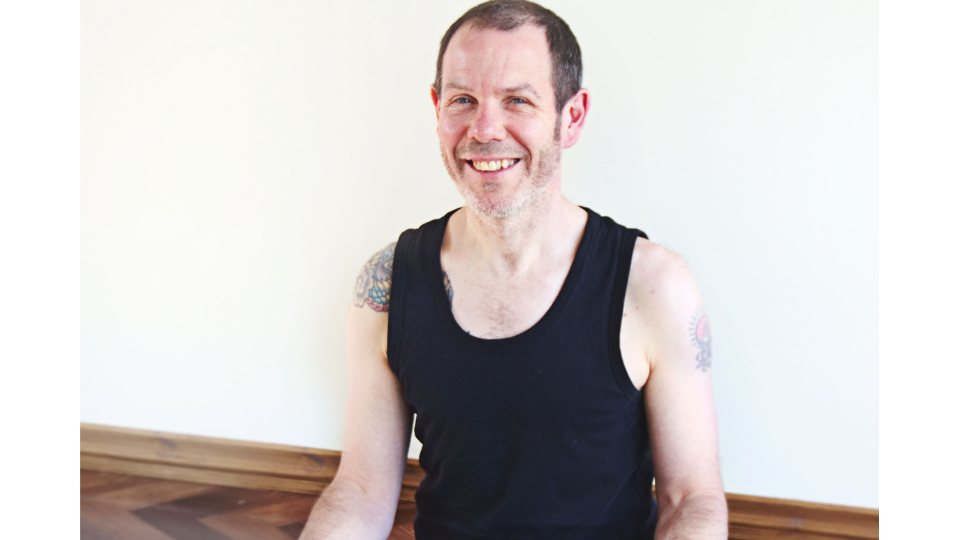 Norman has been practicing yoga since the early 1990s and started teaching in 2001. He has years of experience of teaching yin yoga in the UK and weaves this wonderful practice with his own background of ashtanga and meditation to be create a potent mix.
---
Bring a friend along to join the community!
This community class is exclusively for our movers, but we want to extend an invitation to you! Bring a friend, or friends, with you and we'll enter your name into a prize draw to win a FREE place on a future workshop. Simply forward this page onto your friends and they can sign up via the link below – they will just need to let us know who referred them so we know they're a friend and we can enter you into the prize draw.
---
Why a community class?
It feels good to get together with others. Just look in any restaurant, or park on a sunny day and you will see the simple joy of people uniting and sharing time together. In many ways, in times gone by, we have taken for granted the importance of this in our personal lives; though for many, the strange COVID times and quarantines has been a stark reminder of the value and downright necessity, for our mental health and wellbeing, of simply being in the company of others.
But beyond this we often forget or perhaps never knew the value of community and getting together with others as part of or as support on our spiritual path: the path each of us are on of growing, evolving and maybe even one day awakening to the full potential of joy and bliss as our birthrights!
Regularly prioritizing getting together with like minded others can have a profound effect on our growth and evolution, not least when we are going through tough times and feel compelled to throw out all our healthy, life enhancing practices. It's also a great way to stay motivated in our practice. It need not be anything wildly grand or planned out, simply carved out time where there is the chance for communion; for authentically sharing and feeling held in the energy of the collective.
In many ancient spiritual traditions the value of community was not only honoured, but often placed at the centre of the important elements to hold onto and sustain to allow for the most precipitous pathway to peace and awakening.
So let's come together, with open hearts and curious minds, to share in each other's wisdom, and in our shared humanity. We all know what it is like to yearn for love, acceptance and ultimately peace and simply carving out time to be in community can soothe deep parts of us that are calling out to be part of the collective. This can fill up even the deepest sense of being alone on the path or feeling a disconnection between your so-called mundane life and your path of evolution. Creating space in our lives to be in community truly can lift us up and allow us to feel held, supported and nourished.
To register for this community class, please follow the steps below. You MUST include your name and the email address linked to your MFML subscription otherwise you will not receive the link.
To register for this community class follow these TWO steps:
Reserve your space through the booking form below. You MUST include your name and the email address linked to your MFML subscription otherwise you will not receive the link.
If you wish, we'd appreciate any a donation clicking the 'Pay as you feel' link. The suggested donation is £5 but all support is really appreciated.
Note: If you don't register after making the donation then you won't receive the Zoom link for the class. Thank you again for any contribution you are able to make towards these community classes
If you have been referred to this class by a subscriber, please remember to add the name and email address of the mover who referred you so we know you're a friend!
The classes are open for you to attend on a 'pay as you feel' basis, with of a suggested contribution of £5. Anything you are able to offer towards these community class will help us keep them running for us all to enjoy together.
We're really looking forward to you joining us then and meeting Lucy Bishop!
---
Questions?
If you have any questions about these classes, drop us a message on support@movementformodernlife.com
---
Terms & Conditions
These live online community classes are for your education and your enjoyment only. You are participating in the live classes at your own risk. You are encouraged to to take breaks when needed and/or when in doubt, don't do sequences that you are even a little concerned about. If you have any health condition, please seek medical advice before taking any form of exercise. If you have any concerns, please let us know before the class starts.
If you feel unwell in any way or if you experience any discomfort during class, please stop the class and consult your health practitioner immediately. Remember that yoga is mostly a journey off the mat and into life, and it is a journey about taking responsibility for our own actions and cultivating self-knowledge. Only choose exercises which will nurture and support you, and please take responsibility for yourself and your current abilities during your practice. Remember that each day is different, and even if yesterday you were able to perform a movement, that is no indicator that the same exercise is possible today. Please move within your comfortable limits and if you're in any doubt whatsoever, please seek medical advice.
We are not medical practitioners and we do not seek to offer medical advice. Please consult your healthcare practitioner before starting any new exercise. This is particularly important if you have any limiting condition or are, pregnant, nursing, regularly taking medications, or have any existing medical conditions. We do not accept any liability whatsoever for any injury or damage, either during or after this event. Your participation in this event is entirely voluntary and at your own risk, and you agree to abide by the T&Cs of Movement for Modern Life.
Your data
By signing up to the community class, you consent to us adding your name and email address to our marketing database. If you do not wish to receive emails from us outside of this class, please do let us know and we will be sure to remove you from our database.