At MFML we're familiar with vinyasa flow, but what's all this about Frog Lotus Yoga? Inspirational teacher, Vidya Heisel is the founder of this unique and wonderful way to flow, so who better to explain?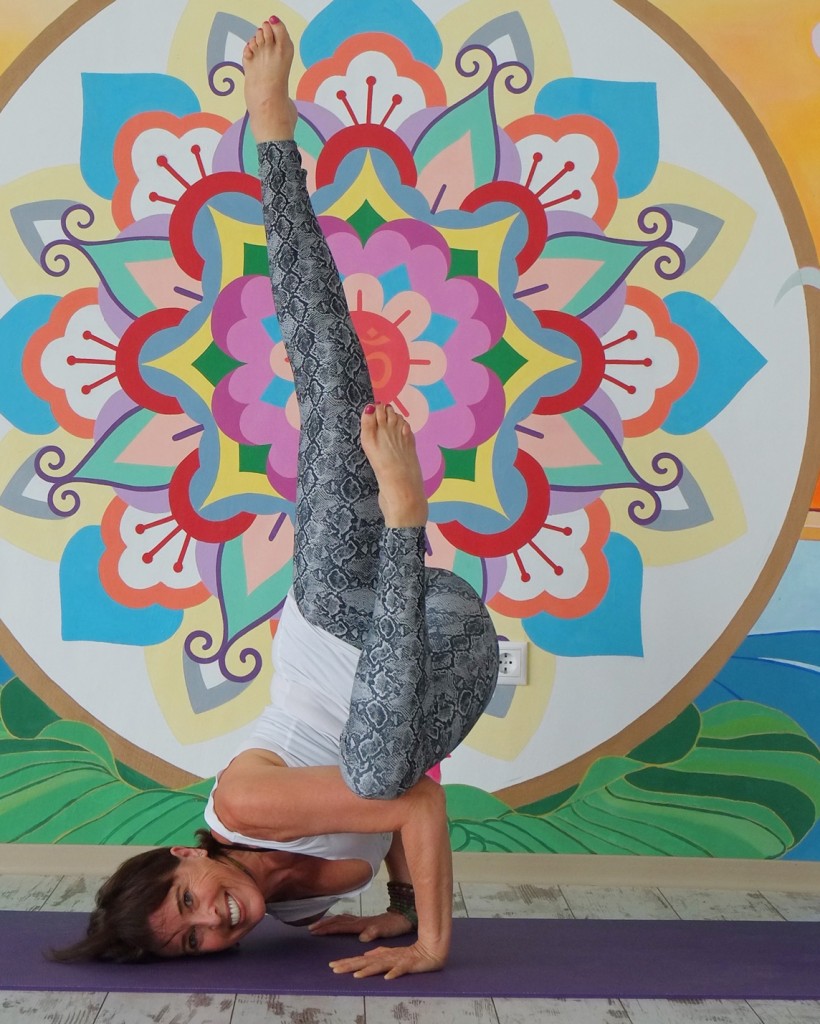 Elements of Different Yoga Styles Woven Together
Vinyasa Yoga is usually made up of creative flows orchestrated by the individual teachers who teach it. In Vinyasa Yoga standing poses are woven into the sun salutations in a dance-like style. The sequences are always varied and music is often used to create atmosphere.
FLY Vinyasa classes intelligently weave together elements of all of the different styles of Yoga that founder Vidya Heisel has studied including Iyengar, Ashtanga, Forrest, and Kundalini Yoga.
A Typical Frog Lotus Yoga Flow
A Frog Lotus Yoga Vinyasa Flow class typically opens with a seated pranayama technique, and continues with a long thorough warm-up of all the major joints in the body.
The warm-up is usually performed either seated or supine, or a combination of both. This is followed by various creative standing flow sequences. Next up are inversions and then seated sequences.  All of this is interlaced with vinyasa which are partial sun-salutations to keep the heat up in the body.
Atmosphere and Themes
At FLY we teach descriptive and poetic cueing into poses and solid alignment cues whilst holding the poses. Some FLY Vinyasa classes have a general theme, including a little of all the different categories of poses. Other classes may be thematic with a deeper focus on one specific area of the body.
The atmosphere created in a FLY class is focussed, meditative and joyful.
Suitable for All
In FLY Vinyasa Yoga lots of options and modifications of poses are offered, to suit all levels of practice and to adapt the practice to work for various limitations and injuries. Safety and longevity is of prime importance in our teaching.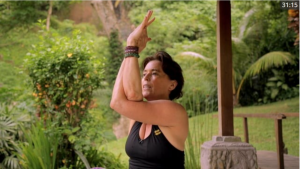 ---
This post was written by Vidya Heisel. Vidya founded Frog Lotus Yoga Studio in Massachusetts, 14 years ago. In 2011 she opened Suryalila Retreat Centre in southern Spain, where she currently teaches and resides. Find out more at www.froglotusyogainternational.com