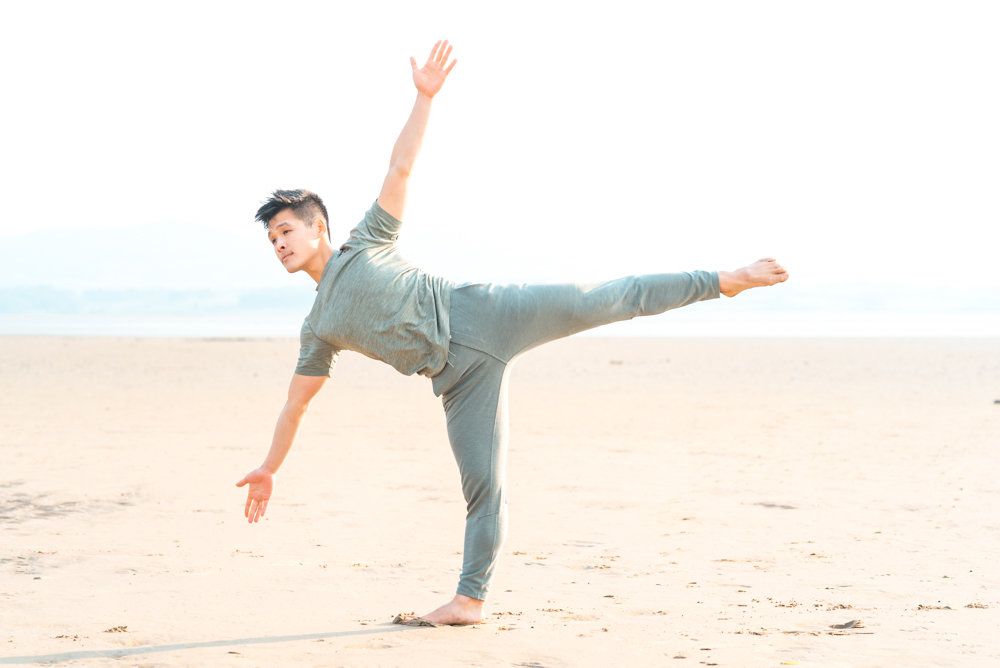 David Kam invites us to explore our playful side through movement. Movement for Modern Life's newest teacher combines creative expression and curiosity and helps us to explore our inner expression.
Meet David Kam. We are delighted that David is joining Movement for Modern Life. You have the chance to continue to develop your yoga expression with playfulness through David's unique teaching.
What do you teach and why?
In essence, I teach creativity through movement. My classes feature lots of free flow and task-based games, all as reminders that the practice of yoga can be playful and need not be another piece of labour. I think of my classes as some sort of a movement buffet where practitioners have full ownership in tailoring the practice to honour their desires, whether it be structured or spontaneous, dynamic or restorative. When students begin to assume accountability in their practice, they will learn to develop their own responses rather than waiting for prescribed solutions.
What brought you to yoga?
I actually started out practising yoga as a sacred quality time I share with my mum six months before I left for the UK. That was 10 years ago now. Yoga gifted us this beautiful bond which I now aspire to highlight in my teaching. The power of connection, not just within oneself but with others, especially loved ones. I went deeper into my practice and pursued my first teacher training hoping to complement my dance training. And here I am!
What is your favourite way to unwind?
Noodling around in an empty studio to my favourite songs. A therapeutic walk across unfamiliar routes.
Your motto is moving curiously / less seriously. Can you tell us more?
I thought I'd share a quote which underpins my motto. "It takes over 400 repetitions to create a synapse in the brain (true learning) without playful engagement OR about 12 repetitions to create a synapse when you use play to teach."-
Dr. Karyn Purvis, Texas Christian University

Practising play is simply a more efficient way around movement, and life in general!

What place does blurring the lines between asana, dance and movement play in your teaching and your own practice?
I view both my practice and teaching to be a continuously developing craft. I use movement as a way for me to playfully connect the dots, whether it be understanding my emotions, making sense of my embodied experiences or anything else in between. It reminds me that there's always more than one perspective and so it is important that we continue opening our bodies and minds to different possibilities. All to ultimately become adaptive in a world where change is now the only constant.
Which living teachers / thinkers inspire you the most and why?
Naomi Absalom (a fellow MfML teacher) and Ana Muriel for the sheer authenticity of their offerings and unwavering courage in starting and guiding others through challenging conversations which are often eluded within the wellness scene.

Also Matthew Raymond Cohen and Tomislav English. They both embody and integrate multiple perspectives of movement and spirituality within their personal practices as well as their teaching. I strongly advocate the way these guys transcend disciplines to offer a truly holistic view of mindful movement.
---
About David Kam
David Kam is playful and curious and invites you to explore your yoga in a way that is less serious. David bridges gaps within cultures and slips between boundaries, weaving together movement, yoga and play.