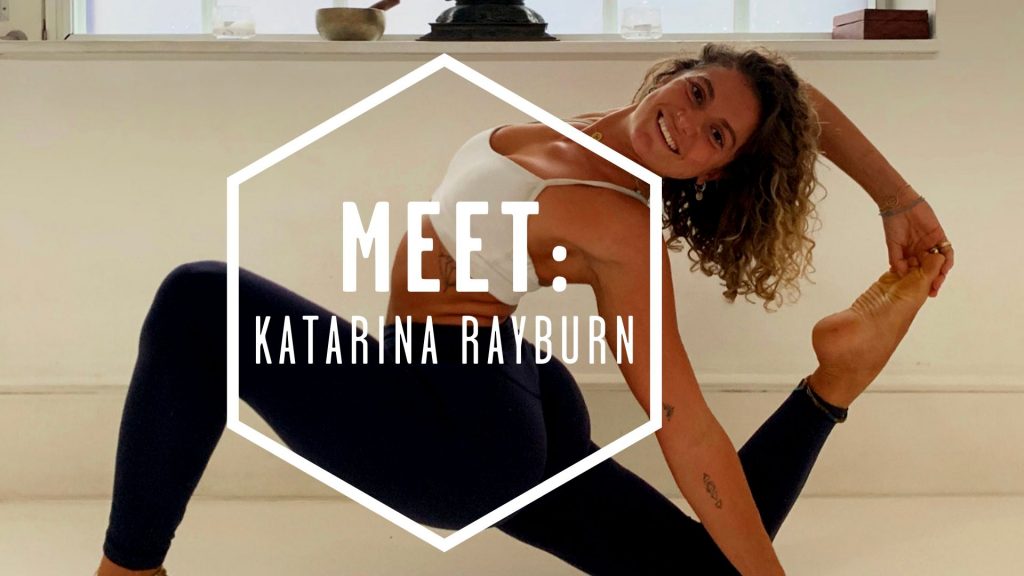 Meet Katarina Rayburn who joins the MFML team. Katarina teaches fiery rocket and mandala vinyasa and shares why she loves these creative practices.
We were excited to meet Katarina Rayburn and we asked her: 'What do you teach and why?'
I mainly teach Vinyasa yoga such as Mandala Vinyasa & Rocket yoga, which is an Ashtanga Vinyasa. I love teaching mandala as it allows the practitioner to really explore specific areas of the body and energy centres in a very creative and freeing manner.
Rocket Yoga is a playful take on ashtanga with some (optional) advanced poses. It allows the practitioner to be challenged but not to take themselves too seriously! I also teach yin yoga in the evening on retreats as it works beautifully to compliment the morning Vinyasa practice.
Why do you teach?
Yoga continues to be one of the most transformational aspects of my life. I became a teacher because I have witnessed first hand how much positive change it can bring to someone's mental and physical well-being. Teaching allows me to share this with people on a daily basis.
What is your favourite way to unwind?
My favourite ways to unwind are getting a massage, having a long soak in the bath, eating delicious food and watching a good box set.
Recommend your favourite books
My favourite fiction book, although it is pretty harrowing, is A Little Life. I also highly recommend Becoming, Michele Obama's autobiography.
Which one daily practice would make us all feel better.
I believe if you are physically able the one daily practice I would recommend is movement, whether it's 10minutes of yoga or stretching, or just simply going for a walk in the fresh air. You will always feel better for it!
>>Inspired? We think the best way to meet Katarina Rayburn is to try a class. How about Rocket Happy Hour to get you going?<<
---
About Katarina Rayburn:
After discovering a strong yang style of yoga in London, and then traveling to India to explore the lighter practice of Sivananda yoga Katarina Rayburn realised what an integral part of her physical and mental wellbeing yoga had become. She then returned to India a year later to complete her 200hr Yoga Teacher Training in Ashtanga and Ashtanga Vinyasa (Rocket) with The Yoga People, who themselves were taught by Larry Schultz the pioneer of Rocket yoga. Katarina is the co-owner of Kindred Yoga, a yoga studio in Deptford Southeast London, with her husband Julian. Katarina is a 500hr, Yoga Alliance approved, Registered Yoga Teacher. E-RYT 500. You can follow Katarina's adventures on instagram.