The Om Yoga Show 2014 fully went above and beyond our expectations. It's always so great to meet to many people all interested in the same things.
We loved sharing the Om Yoga Show love. It was amazing meeting, laughing, chatting and getting inspired with everyone. Thanks to you guys we now have so many new video and teacher ideas. We can't wait to get back to work and bring you more of what you want.
Our teacher, Clare Beagley led the last class of the day on Sunday, which was great. A big thank you for our teachers, helpers and supporters for giving us such a fantastic yoga show. We met loads of our lovely MFMLers who told us what they wanted more of on their site, which was such an awesome opportunity. It was great fun to play with fellow yogis. Special shout-outs to Wendy Saunt (pole Prive, Private pole dancing), Jo Rogers and Clare Spenser, Nadia Gilani, Vitoria Hall, Clare Beagly, Dylan Ayaloo, Lucy Edge and Karen Yeomans.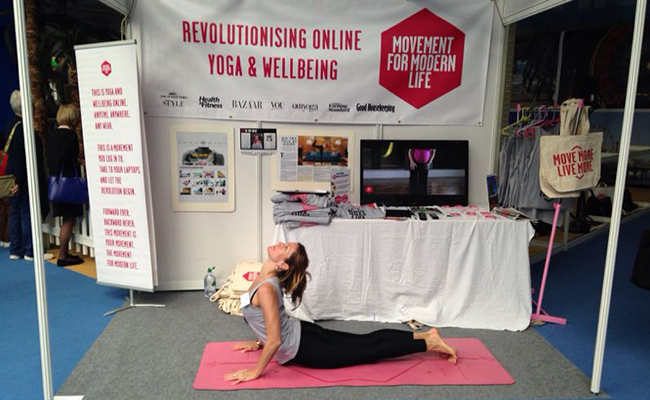 You may remember we were running a competition over the weekend. We wanted you to get in touch at the show to give us suggestions for new videos and the best suggestions won an annual membership to MFML for free! And those winners were: Angela Walker, Katie Pickthall and Jaz Kesevan who's brilliant suggestions were; stress busting and dynamic plus relaxation, quick morning and bedtime routine and dance yoga.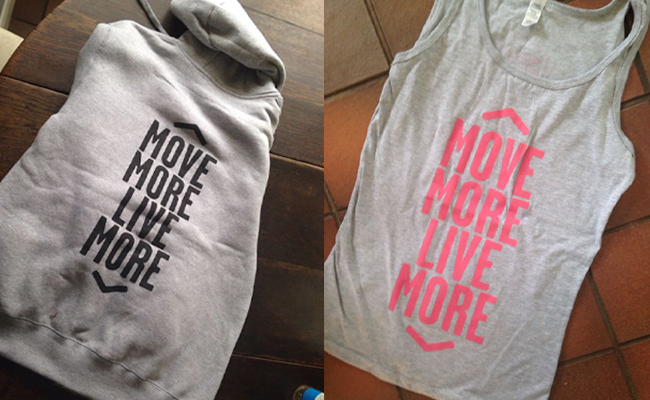 Whilst we were at the show we also found out that we are in in Stella Magazine's November issue as one of their favourite online workouts – so thank you Stella, we are honoured!
What was your favourite discovery from the weekend? We found a new chakra inspired tea brand, Positivitea whose herbal infusions are amazing! We can't wait to get our hands on some again soon.
We thought we would give you a photo diary of the weekend to hopefully inspire you to come next year!
So another successful year all round! Thank you again to everyone who helped spread the word about our movement.