Ever wondered how to make a start with home yoga? Beginners and studio addicts alike can discover the rewards a home yoga practice offers with this brand new E-Book by Movement For Modern Life Founder, Kat Farrants.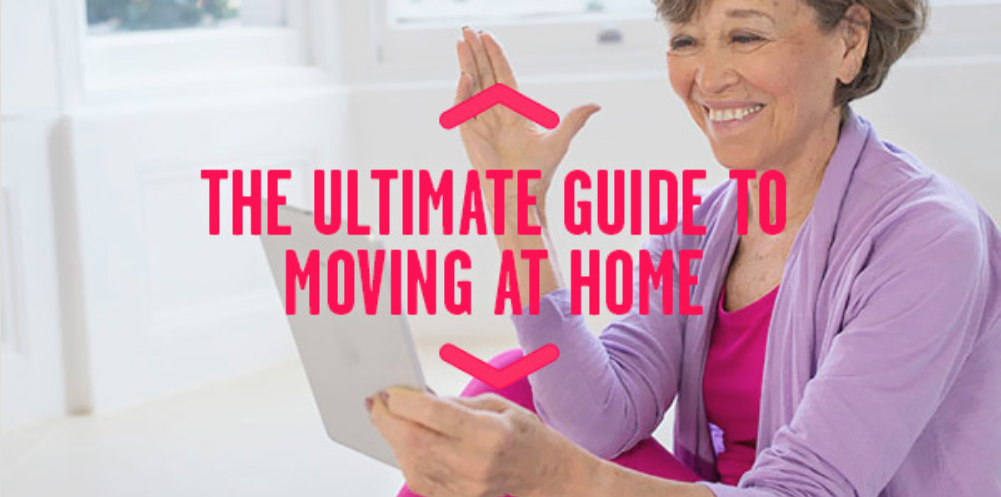 I'm lucky, I have a lot of friends who don't practice yoga – my entire world isn't that of yogis, health and wellness bloggers. I have a very broad church of friends with all kinds of interests, many of whom wonder why on earth I practice yoga.
They kind of see that I'm very happy, have great health and a great big inner and outer smile. But they are a bit at a loss as to what that grin and look of relaxed wellbeing, of a non-conventional handsomeness which comes from a light from within, has to do with yoga.
So I thought it might be a good idea to release an E-Book explaining what is yoga, and what all those styles of yoga are, and why it might be a good idea to do yoga. The aim of the book is to inspire folks to just try it, to roll out their mat and just see what happens.
And the other thing I often get asked about, this time often from regular studio-goers, is how to start a home practice. For me, a home practice works extraordinarily well. My personal experience is that I'm able to get into a zone which I'm not able to get into in a public place.
Many yoga people find that they can only practice in their studios, which means that they're not free to practice when they travel, when life gets busy, if their teacher is away… So a home practice is an incredibly liberating experience. It is more bespoke, it is exactly what you want and when you want it.
I hope that the E-Book shows folks how simple it can be to start a home yoga practice.
---
This post was written by Movement For Modern Life's fabulous founder, Kat Farrants