If you are travelling to Scotland for the OM Yoga Show this year, welcome! Scotland is fast becoming a wee country dedicated to yoga and the show will give you just a taste of how good it actually is.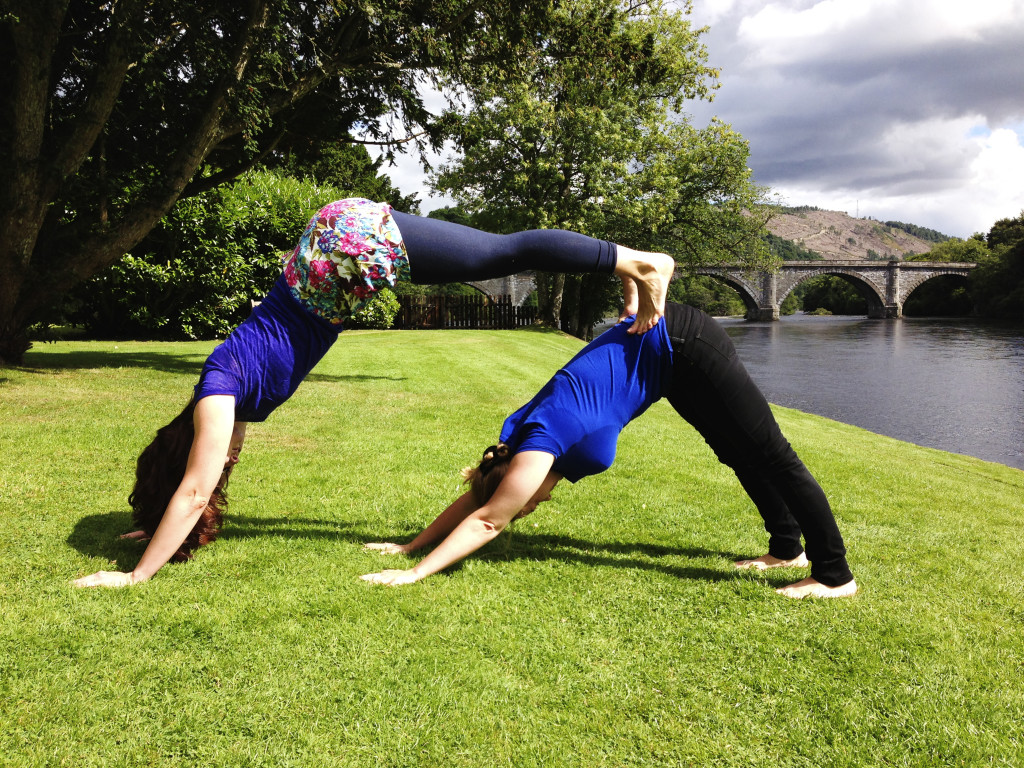 ---
Ask anyone to list the cities or towns in Scotland and they would start with Edinburgh and Glasgow (naturally), and of course then add Aberdeen and perhaps Dundee (a big question mark after this one). Probably they would then remember some mystical story about Inverness and Stirling.
But Scotland is full of tiny little towns between those 'major' cities and even smaller villages, and guess what more – yogis!
Ten years ago when I started coming to Scotland I had barely heard of yoga. You could do Ashtanga in Edinburgh but elsewhere it was hard to find anything unless you were part of the local community and knew what is happening in the church hall.
Later when I moved to Dundee the only yoga class you could take would be at the local gym or some sort of town hall. These days with over 5 million people residing in Scotland and according to the BBC, 15 million tourists every year, yoga is at our doorstep!
Regional Scotland Is No Longer About Iron Bru, Hairy Cows And Fudge.
Yoga is thriving in small communities around the whole country. Classes are happening in churches, town halls, community buildings, hotels, pubs (yep! I have seen these), caravans, beaches (even though it's freezing) and most importantly, purpose built yoga studios and retreat places.
In the past few years I have witnessed an explosion of yoga centres appearing all over the country and this is the most fantastic change that's been happening.
A Sense Of Community
Living and teaching in such a small country makes you so connected to the other teachers around you. With as little as a one hour drive to the next big city, you can attend classes, exchange ideas, maybe even cover a class or run a workshop, go for a coffee and stay connected with all the amazing teachers in Scotland.
One of my friends, who recently came back from living in London, mentioned the thing she missed most whilst living there was that connection. Knowing all the local teachers, either by name or in person, being able to refer clients who are moving to a different town and feeling part of a community.
From a student's perspective, yoga in a community setting has a totally different feel to that of a big studio or gym class. Folk who never thought they'd practice yoga are often more willing to walk into their small studio to have a go. Probably their neighbours, cousins and even the boss is already practicing there so why not?
Those who get hooked can then try out different styles and teachers with more confidence, as even in Dundee there are so many different styles of yoga and a huge variety of studios. People have a greater sense of community and support, they form new friendships and are more willing to spend time together, inspire one another and even go for a post class gluten free muffin.
My Top Tip For Yoga In Scotland Is To Take A Road Trip!
Rent a camper van and just drive all the way from Edinburgh to Aberdeen stoping along the way.  Find those tiny little studios with a view over the sea, at a converted church, in a beautiful Georgian mansion or a wee fisherman's village.  Admire the scenery, sample local ice cream and witness communities coming together to breathe and move in mindfulness.
---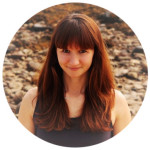 This post was written by Daria Wall, who began her yoga journey in 2008. She quickly became interested in Forrest Yoga and travelled across the world to train with Ana Forrest and completed the Forrest Yoga Foundation Teacher Training in Hong Kong. Her curiosity and fascination with anatomy and biomechanics of the human body sent her to Thailand where she begun her journey with an international yoga teacher, author, acupuncturist and health & wellness specialist, Tiffany Cruikshank, with whom she is completing the 500 hour certification. Daria is trained in full body massage, myofascial release, Thai massage and Chinese medicine. She completed the Professional Thai Massage 150 Hour training at the Thai Massage School of Chiang Mai, Thailand. She is also a certified Open Water Diver and runs a company called DP Wellbeing that delivers fitness, yoga, massage and nutrition guidance, classes, workshops and treatments across Dundee and Broughty Ferry in Scotland.