10 to 20 mins › Kristin Campbell
11:54

Tadasana: The Blueprint Pose

Finding your alignment in Tadasana is perhaps the most important yoga pose. In this yoga tutorial Kristin shows us how to find correct alignment in Tadasana, the mountain pose. Then Kristin goes on to show us how to find the same Tadasana alignment in Warrior 2, extended side angle pose, triangle pose and half moon pose including how to keep the knee protected during side angle poses. Essential watching for us all!

15:20

Hamstrings, Hips and Lower Back Maintenance

This lower back maintenance gentle yoga class takes place supine in entirety and is perfect for those of us who have tight hamstrings due to sports, if you've just spent time travelling, or just sitting at a desk, so many of us tighten in our hamstrings! This yoga class focuses upon 'Active Hamstring' stretches. If you have lower back pain, often this can be a result of tightness in the hamstrings, so we hope that this class will help. This simple but incredibly effective yoga class teaches safe hamstring stretches, all on your back, so perfect for many injuries and recovering from colds and periods of sickness too. You will need a strap.
---
Join the Wellbeing Revolution
This is your yoga, your way.
Build a happier, healthier, more sustainable life.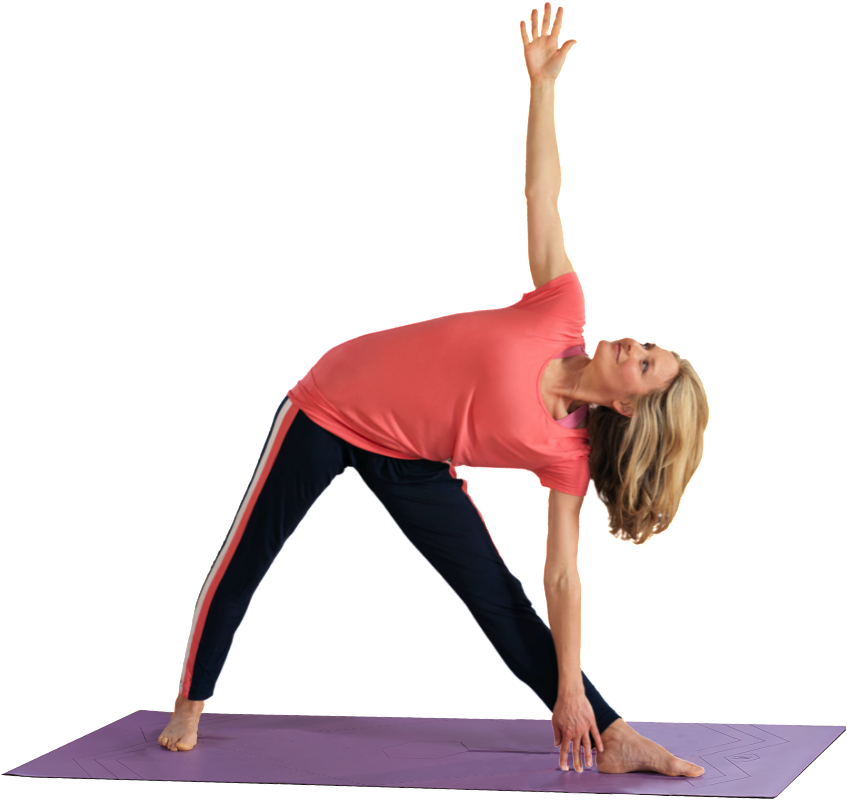 Then subscribe for £15.99 per month. Cancel anytime.