Yoga Nidra › Lucy McCarthy
Yoga Nidra is also known as yogic sleep but is in fact a state of consciousness between waking and sleeping in which the body and mind are fully relaxed and which is conducive to emotional and physical healing. It works by following a guided relaxation and is an effective tool for deep rest and connection. Yoga Nidra can help to improve sleep, reduce stress and anxiety, help us to centre ourselves and find the truths hidden within our hearts. Before practicing yoga nidra, you may wish to prepare your body for stillness with some gentle practices such as Hatha Yoga, yin yoga or restorative yoga. We also recommend you to try meditation and breath work.
28:48

Yoga Nidra Elements Series: Water

Still Water Runs Deep. This yoga nidra invites you into a state of deep ease and fluidity. It awakens a profound state of flow and leaves you feeling deep nourished and enriched.

25:02

Yoga Nidra Elements Series: Air

This yoga nidra guides us into a sweet space of inner ease. We will be guided to find a way of meeting life, its ups and downs and inevitable transitions, with a sense of fluidity and softness. Just rest comfortably - yoga nidra is a very special practice, suitable for all.

25:17

Yoga Nidra Elements Series: Earth

This yoga nidra takes us on a journey of deep grounding and centring. It is a really beautiful yoga nidra to take if there are feelings of overwhelm or anxiety. It guides us into a place of quiet steadiness, to come away feeling centred, soothed and ready for life's challenges.
25:37

Yoga Nidra Elements Series: Fire

This yoga nidra stokes our fire within. It takes us on a journey to empowerment and invites us to stand in our power. If you have never practiced Yoga Nidra before you are in for a treat! It is an ancient practice known as Yogic Sleep. It takes place laying down so is accessible to all levels. The teacher then takes you on a guided journey with their voice. It leads you into a deep state of bodily relaxation, then moves onto quiet the mind and open the heart. This practice is truly powerful and deeply healing.

11:06

Surrender to Your Flow - Moon Time Meditation

A guided visualisation taken whilst lying down for extra nourishment to help to support you through days you're needing to release and relax and that extra support.

17:52

Relax into the Big Day

This second part of preparation for the Big Day, also known as Yoga for When you Matter is about visualising techniques to prepare the body and mind for success in whatever it is that you are preparing for. The second part includes visualisation techniques whilst relaxing, a form of yoga nidra. Yoga nidra is an extremely powerful technique for re-wiring your brain and body when you need to really be on form. After taking this class, you will have the confidence to take your big day by storm.
---
Join the Wellbeing Revolution
This is your yoga, your way.
Build a happier, healthier, more sustainable life.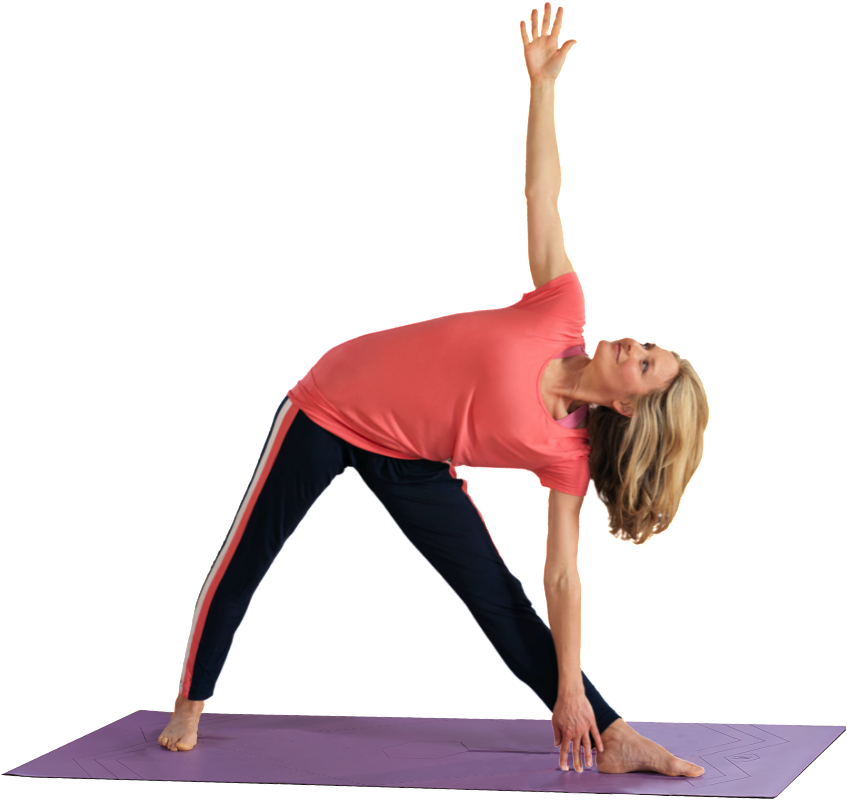 Then subscribe for £15.99 per month. Cancel anytime.