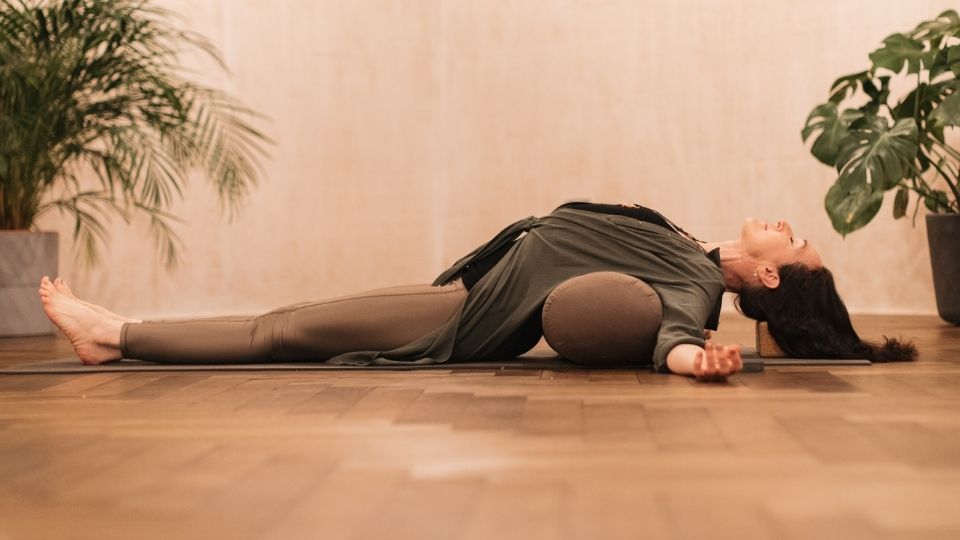 Second Spring Menopause Yoga with Petra Coveney
Wednesday 9th March // 7pm-8pm (GMT)
Join Petra Coveney, founder of Menopause Yoga, for an exclusive Menopause Yoga class to celebrate International Women's Day.
The theme of this class is Menopause Strength & Empowerment and is open to all women of any age.
While some experience of yoga is helpful, Petra will adapt and modify the class to meet your needs so please do let her know of any physical injuries or conditions before the class starts.
You will need a yoga mat, and it is helpful to have a yoga strap or a belt, a yoga brick/a block, a cushion to sit on and a blanket for comfort and warmth in the relaxation part of the class.
What to expect:
An all levels yoga class to cultivate inner and outer strength
Menopause Yoga techniques to build bone density, muscle strength and heart health
Support, guidance and inspiration to help you step into your Second Spring
Time for relaxation at the end of class
---
"What you bring into your Menopause will affect your experience of this hormonal transition that can affect your body, bones and brain. From puberty onwards we need to know how to prepare and what simple lifestyle changes they can make before we enter Perimenopause. Prepare now for your Second Spring."

Petra Coveney
Petra is a senior yoga teacher and the founder of Menopause Yoga, the world's first specialist yoga practice designed to support women on their Menopause journey. Founded in 2013, Menopause Yoga unites the latest western medical science with eastern wellbeing, and is grounded in many years of research and work with menopausal women.
---
To register for this FREE live online yoga class, simply fill out the form below. You will receive the link no later than one hour before the class starts.
We're so excited to have you join us!
BOOKINGS ARE NOW CLOSED
---
Questions?
If you have any questions about these classes, drop us a message on support@movementformodernlife.com
---
Terms & Conditions
This live online class is for your education and your enjoyment only. You are participating in the live class at your own risk. You are encouraged to to take breaks when needed and/or when in doubt, don't do sequences that you are even a little concerned about. If you have any health condition, please seek medical advice before taking any form of exercise. If you have any concerns, please let us know before the class starts.
If you feel unwell in any way or if you experience any discomfort during class, please stop the class and consult your health practitioner immediately. Remember that yoga is mostly a journey off the mat and into life, and it is a journey about taking responsibility for our own actions and cultivating self-knowledge. Only choose exercises which will nurture and support you, and please take responsibility for yourself and your current abilities during your practice. Remember that each day is different, and even if yesterday you were able to perform a movement, that is no indicator that the same exercise is possible today. Please move within your comfortable limits and if you're in any doubt whatsoever, please seek medical advice.
We are not medical practitioners and we do not seek to offer medical advice. Please consult your healthcare practitioner before starting any new exercise. This is particularly important if you have any limiting condition or are, pregnant, nursing, regularly taking medications, or have any existing medical conditions. We do not accept any liability whatsoever for any injury or damage, either during or after this event. Your participation in this event is entirely voluntary and at your own risk, and you agree to abide by the T&Cs of Movement for Modern Life.
Your data
By signing up to this class, you consent to us adding your name and email address to our marketing database. You also consent to your name and email address being added to Petra Coveney's mailing list. If you do not wish to receive emails from us outside of this class, please do let us know and we will be sure to remove you from our database, or you can use the unsubscribe button at the bottom of any of our emails.